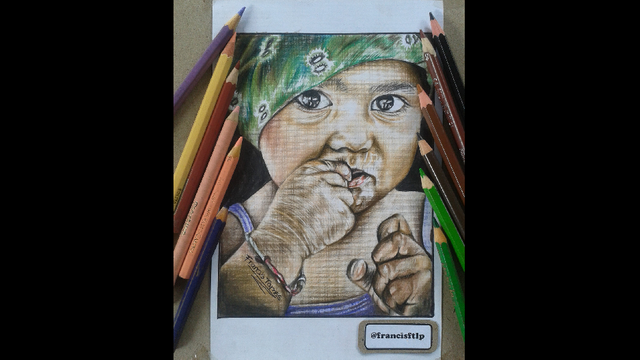 Hi everyone!
This drawing I did a few days ago, and I was so eager to show how amazing it was, I am very happy about the result, and I enjoyed doing every detail, although it took me 2 days to draw, when I usually only took a few hours.
I like to draw babies, because they have very surprising characteristics during their first years. For example: children have a technically large and rounded head, so drawing a child is very different from drawing an adult. but there is also another thing that is interesting in them; Their eyes are big, sweet and tender, in short, they are very charming, and that in a drawing is an advantage, because it attracts people.
Finished drawing: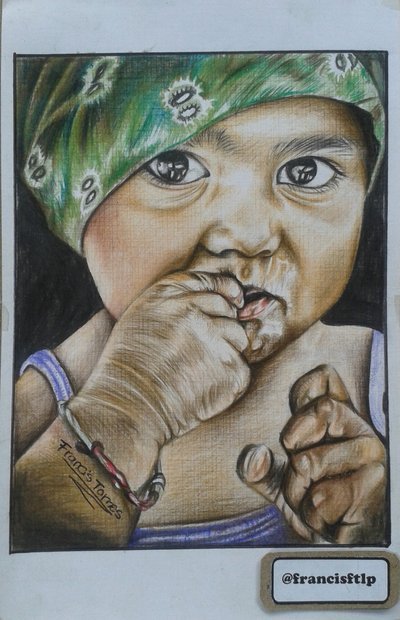 ❢Materials I used:❢
Color Pencils: Faber Castell, Paper-Mate, Cores and Prismacolor.
Graphite pencil 2H.
Sheet of white thread, dimensions 121 mm x 207 mm.
Draft.
Here is the drawing process I hope you enjoy it as much as I do.
Step 1: Realization of the sketch, in this case I used a grade 2H graphite pencil.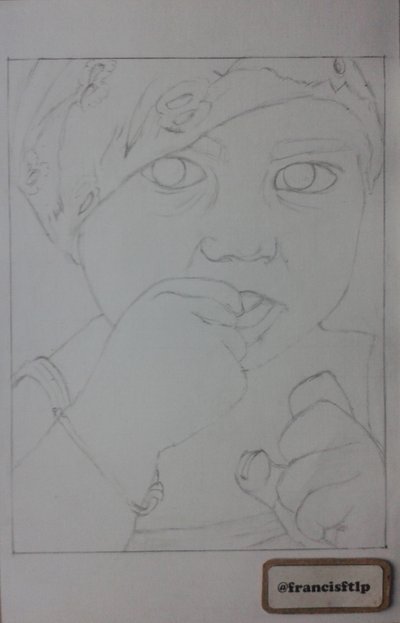 Step 2: In this step I started painting that great right eye of the girl, the secret to make them look so flashy, are the lights and the big iris. I also started painting the skin with shades of brown, light pink, black and a little yellow.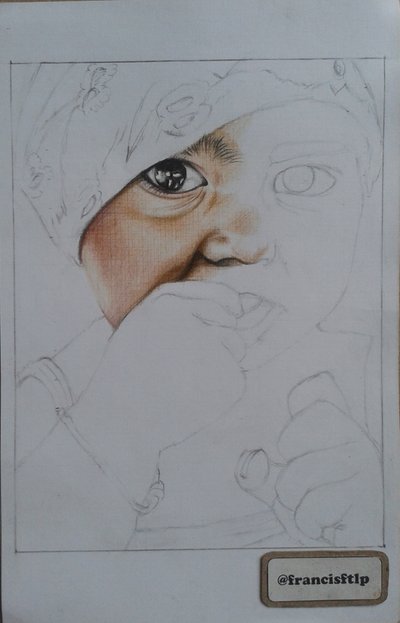 Step 3: I painted the entire face, using the colors from the previous step.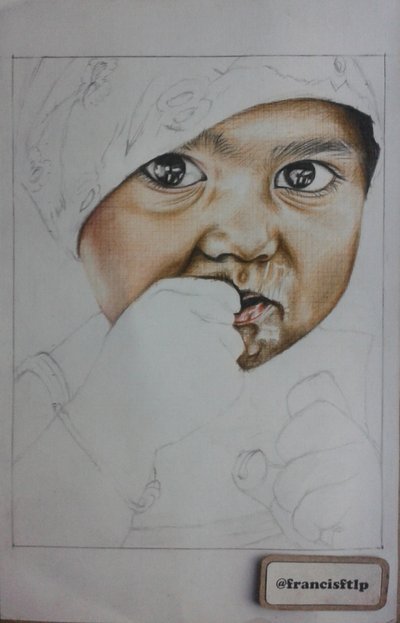 Step 4: Here I painted the beautiful and tender hands of the girl, also using the same colors, but darker.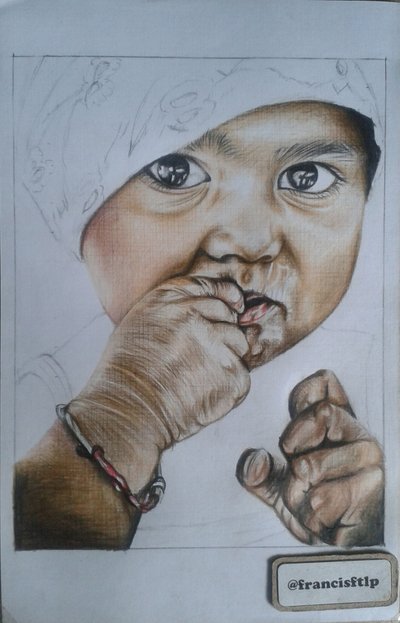 Step 5: In this step I painted the clothes with violet color, their shoulders and chest with brown color, light pink, black and a little yellow.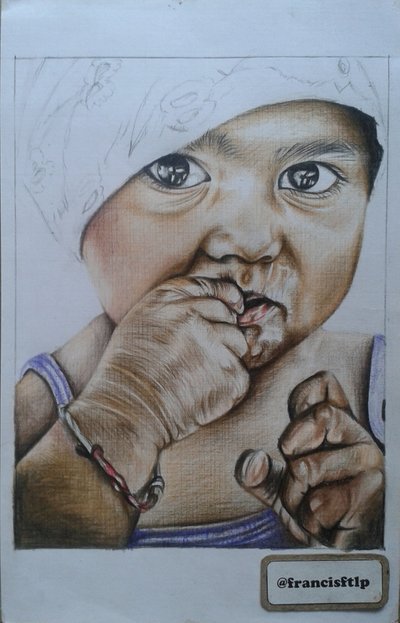 Step 6: and we reached the last step, where I spent a lot of time painting the fabric of the head due to the details, for this I used a green, brown, beige and black tone. Finally, paint the background.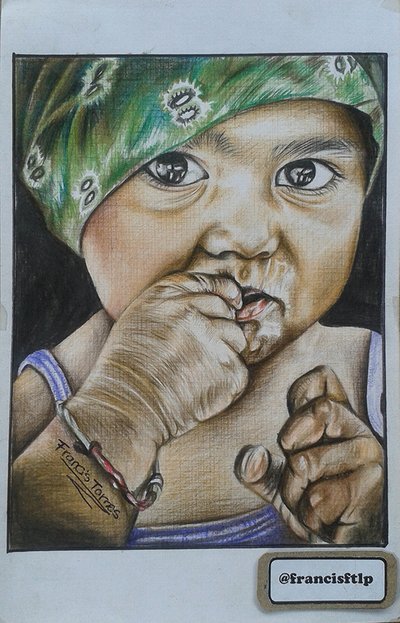 Here I show the process in a GIF animation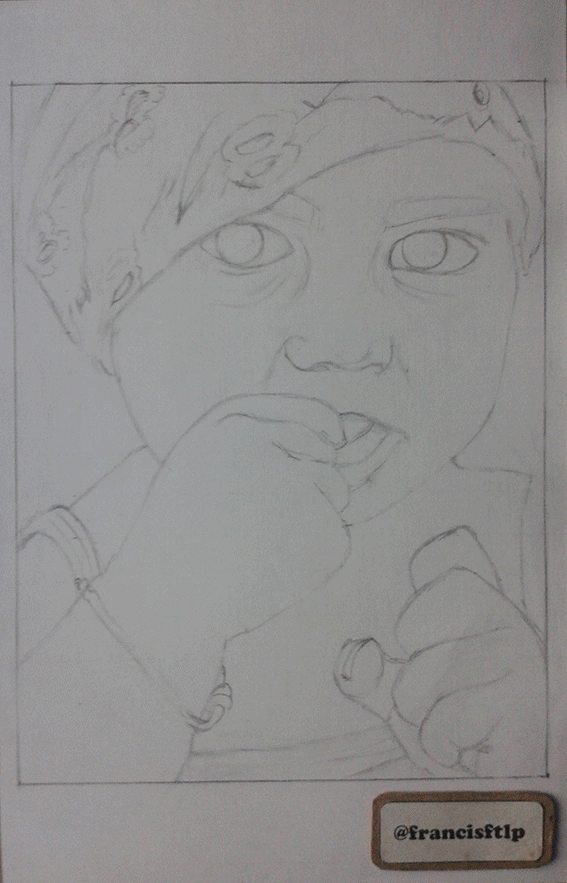 and here I show other drawings that I made of baby portrait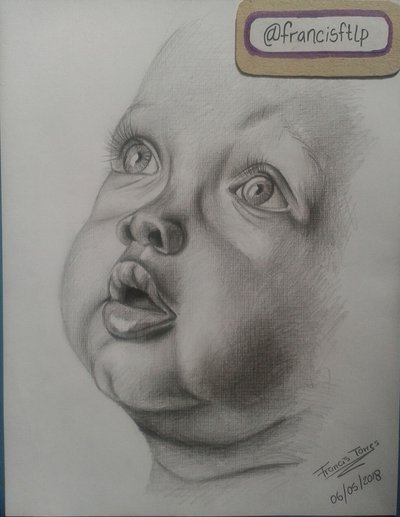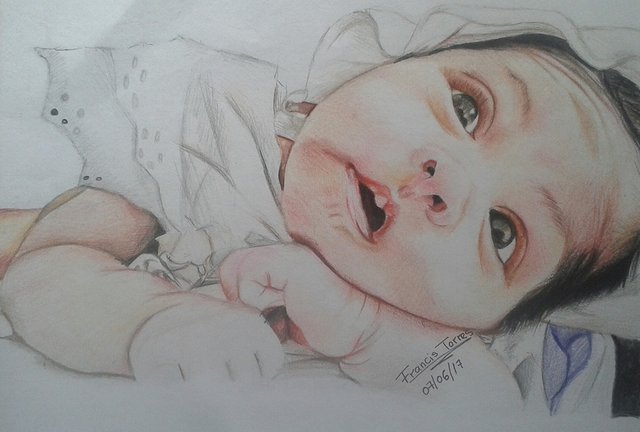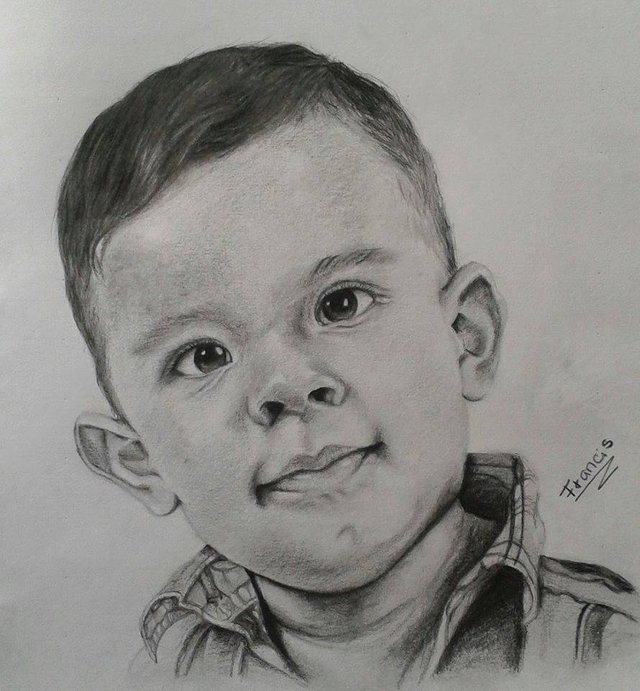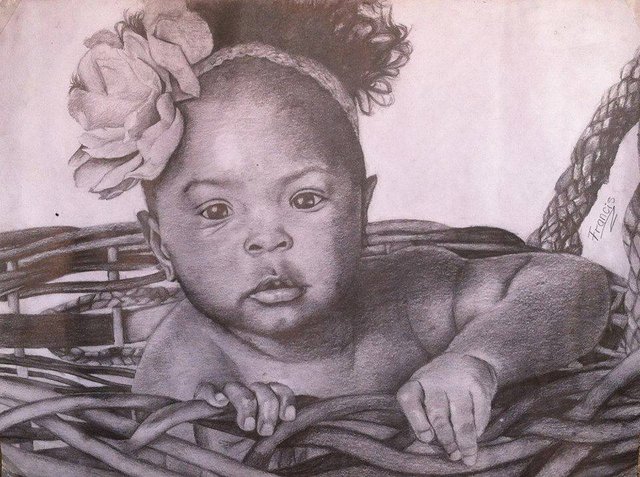 Copyright @francisftlp -All Rights Reserved

I appreciate that you have read my publication, I hope you have enjoyed this beautiful drawing. You can support my work with upvote, follow or refeem, I will be totally grateful. You can also leave your comments, I would love to know what you think of my work.
Blessings steemit.
Until next time!
✌