ArtVenture Contest, CryptoArt: The possible dream
I was inspired by the universe and its infinite beauty, it occurred to me to project some cryptomonedas as constellations that were part of our galaxy.
Here I show you the final product of my work: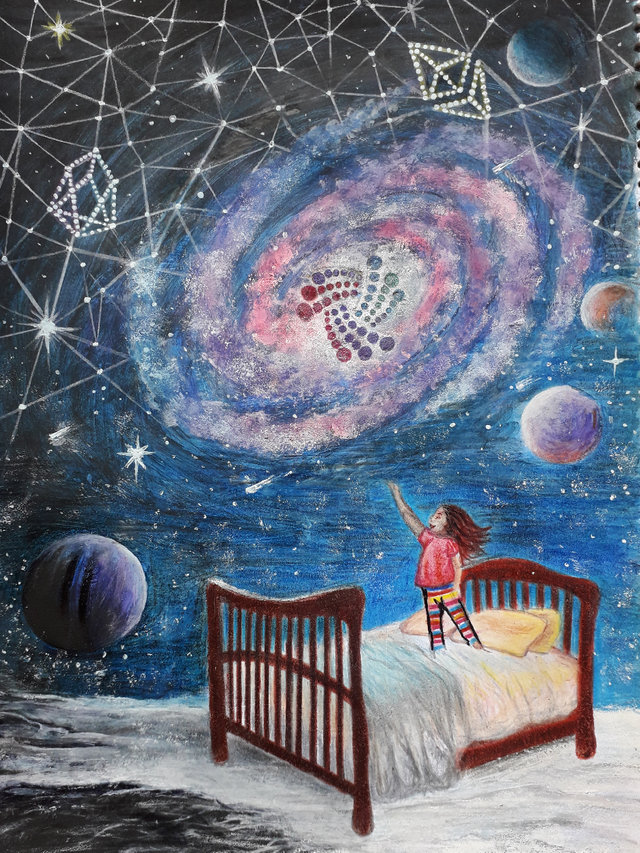 Step by step

The first thing I did was put my idea on a sheet of paper.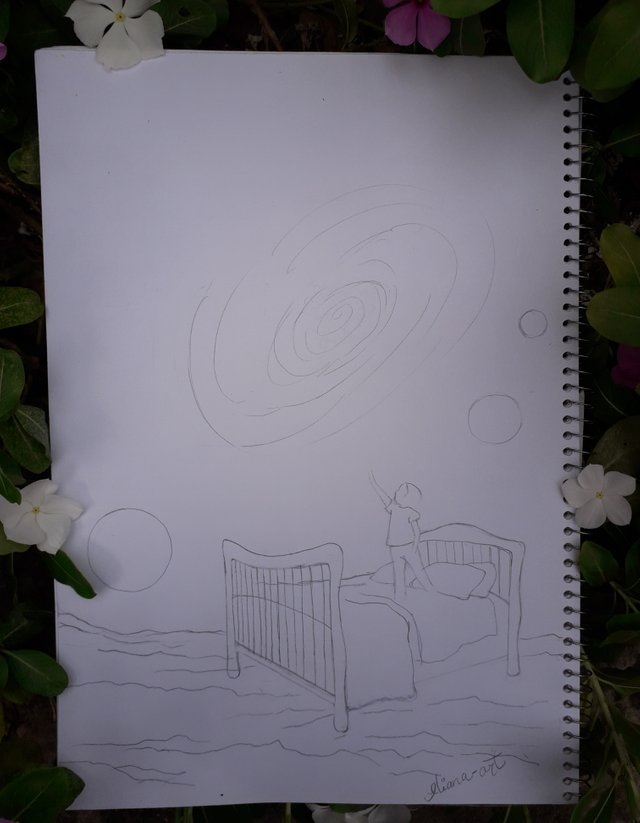 ---
In this part I began to work on the rocky surface in shades of gray.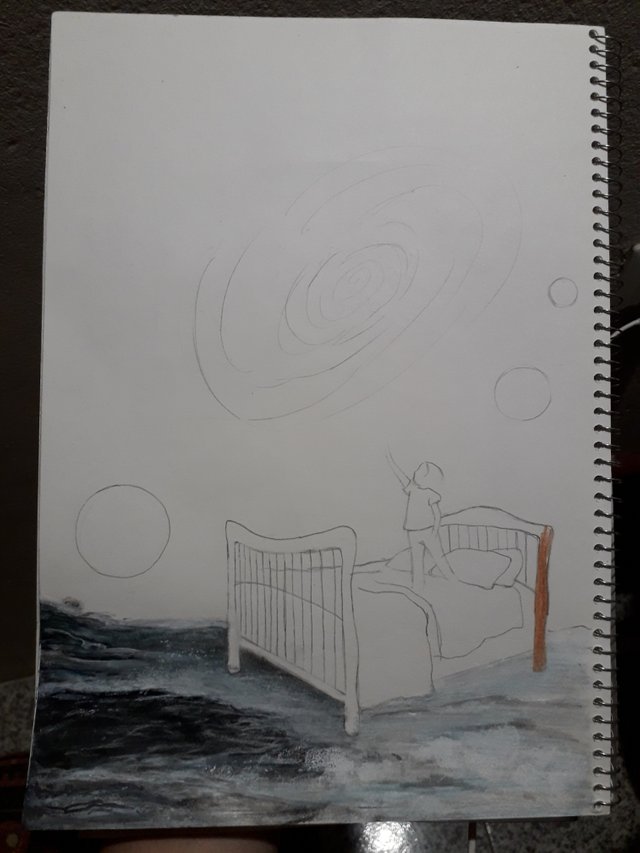 ---
I continued to paint the basis of what will be the universe in shades of blue.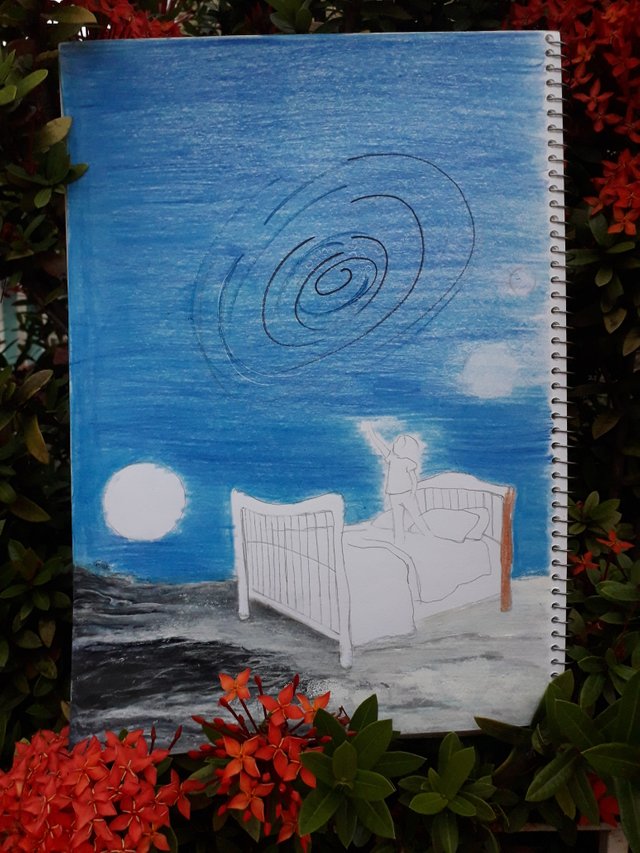 ---
I gave a little more depth and darkness to the background using black paint by diluting it with water.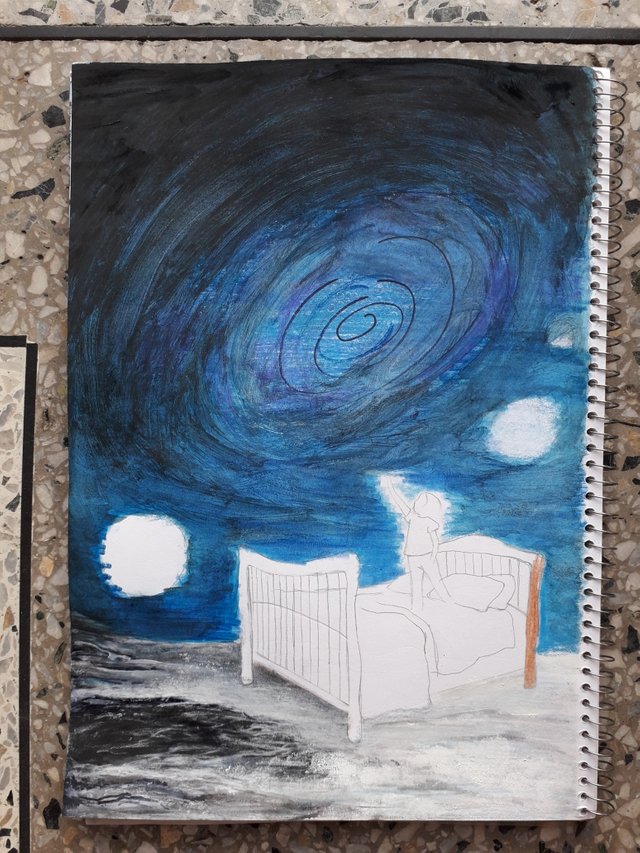 ---
I added some planets in what is the galaxy, in addition I plasmé three cryptomonedas that form part of the constellations.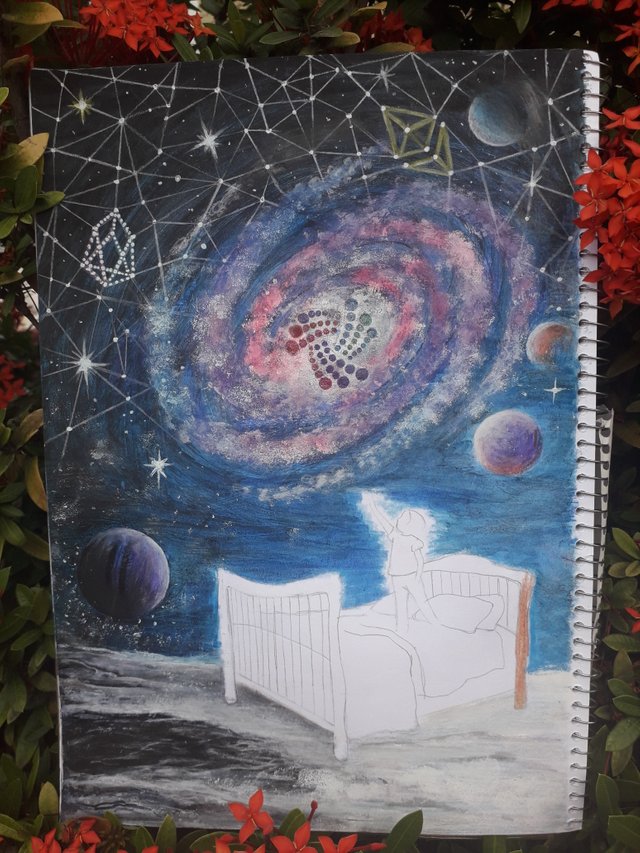 ---
Finally, I worked in the bed where the little girl is, and I lived the girl painting her with beautiful colors.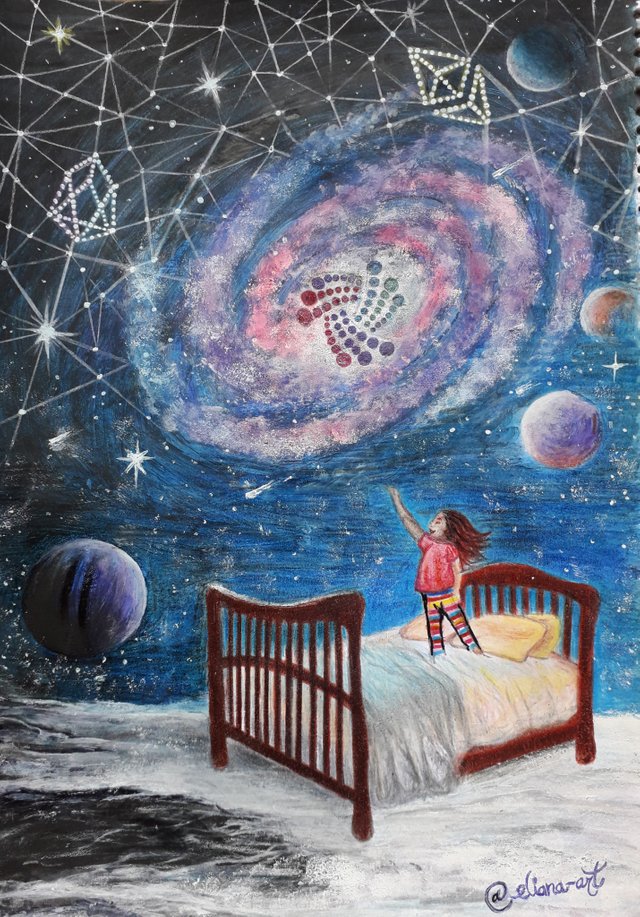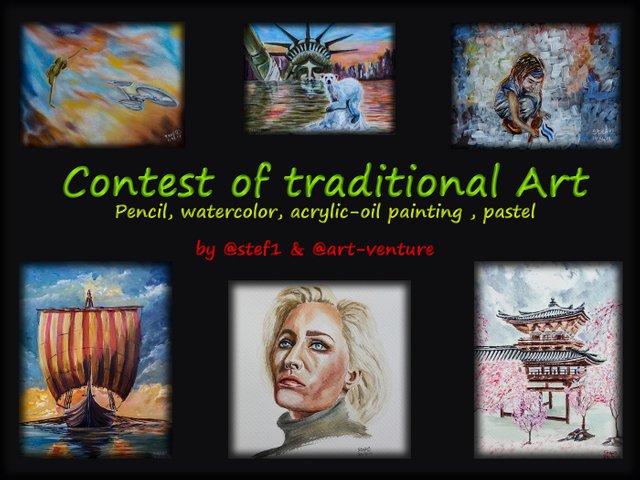 Hoping that you liked my work, any comment or suggestion I do not hesitate to do so, grateful for the support received, I say goodbye until next time.