Speedpaint - Love, Death & Robots (ES)
Watch the video process
I was asked the question: "how to draw wool?"
So. how to draw wool:
the fact is that more than there is in the video, I will not tell you) The main thing is to go from total to private volumes - and not to start drawing every piece of hair - this is such a general advice, any artist would give it to you - but it is really important) - usually everyone finds their own way)
How to create a custom:
Just like other objects on the principle of chiaroscuro - light, partial shade, shadow, reflex. In the most brightly consecrated places of work - a highlight. Glare should not be much ...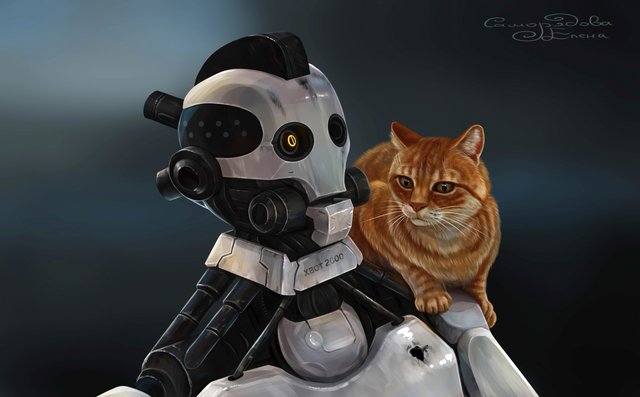 video