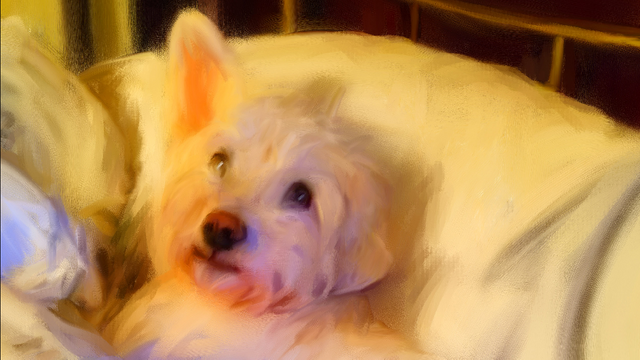 #
Here is the thumbnail again, as sometimes it's resolution is odd when I post through @ntopaz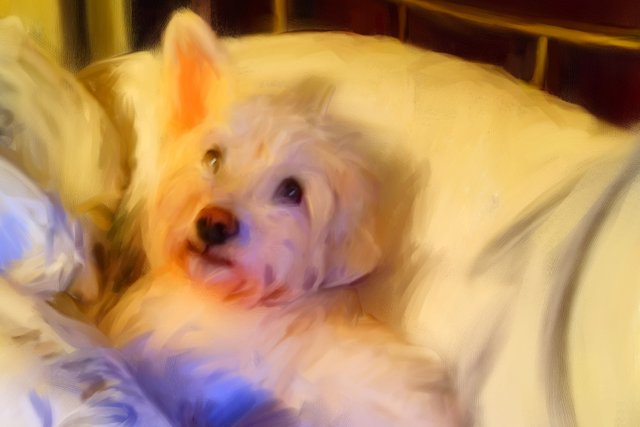 The entire painting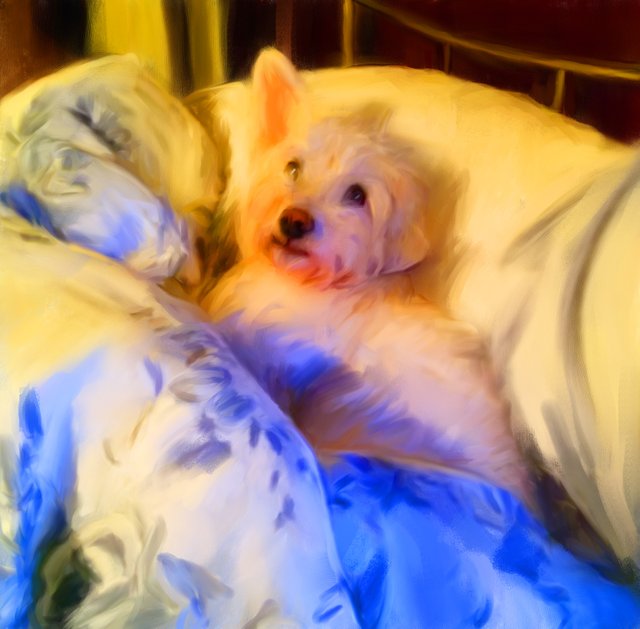 A close up of Ivan's adorable face, using touches of white, pink and blue to create his unique visage.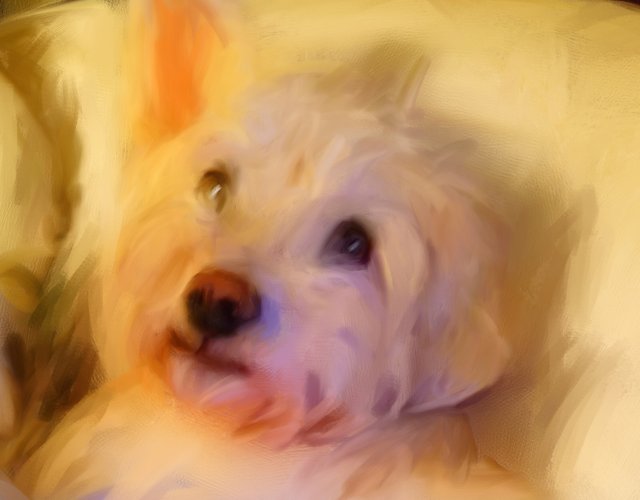 I was thinking of calling this piece a Study in Yellow and Blue
as in many ways it is that. Using warm ochre/yellow tones with touches of pink to recede against the cooler Blues of the shadows and duvet roses. This of course is the opposite of the use of these colours, you want cool blue to recede into the background and the warm tones to move forward. Yet, against darker umber and golds they still pop.
I have been missing England and my Friends there of late.
And of course, Ivan the Dog is on top of the list of whom I'm missing. He is an intelligent little fellow who is the best rambler. He loves a good walk and sits so patiently at coffee houses and tea shops whilst his humans sip espressos or guzzle pots of tea and look out at English countryside views.
I am certain he is now amusing his humans as I type this.
My current status with Life is rather hectic and a bit of a kerfuffle. I have not had it in me yet to write about the fiasco that has become the bathroom rehab. The new builder handyman destroyed the place then left. @winstonalden and I are learning more about installing beadboard, cutting 45 degree angle joints for crown moulding and installing floors. Thank Heavens our plumber is and has always been a good guy who shows up on time, does the job well, and asks reasonable rates.
We are having to let Toad Hall this Summer.
It won't be all bad, as we'll still be here, but it's just another time in my life that if an improvement is made in my surroundings it is to be for the joy of others. Our current bathroom was pretty bad, but we'd put up with it; paying guests would not. So, here we are, having to do it ourselves and still possibly pay the builder for some of his labour despite our having to redo some of it.
This year has given me some twists and turns I was not expecting
but again, my favourite saying is: If you want to make God laugh: Make a Plan. And any plans I had last year are now quite vastly changed, thanks to events I've not control over, but is that not life?
We have our memories and our hopes to get through the rough bits.
Recalling the fun of last year and dreaming of new Hopes for an uncertain year can be a sort of sustenance when we are in the midst of some struggle. It is a fine tool to help one through anything.
It is an overcast day today, comfortably cool
so I shall have the energy to lay the floor and begin the baseboard. I'll make moments to add more plants to my garden, also for the benefit of guests, but surely still for the joy of one's hands in the soil.
I hope all of you have a good day and if you hit a rough patch, think of the fond days of your past and dream up some possible new good memories in your future.
As always, if you feel so inclined, upvote, resteem, and by all means comment.
My Previous Post: @ntopaz Gif contest Ivan the Dog & House problems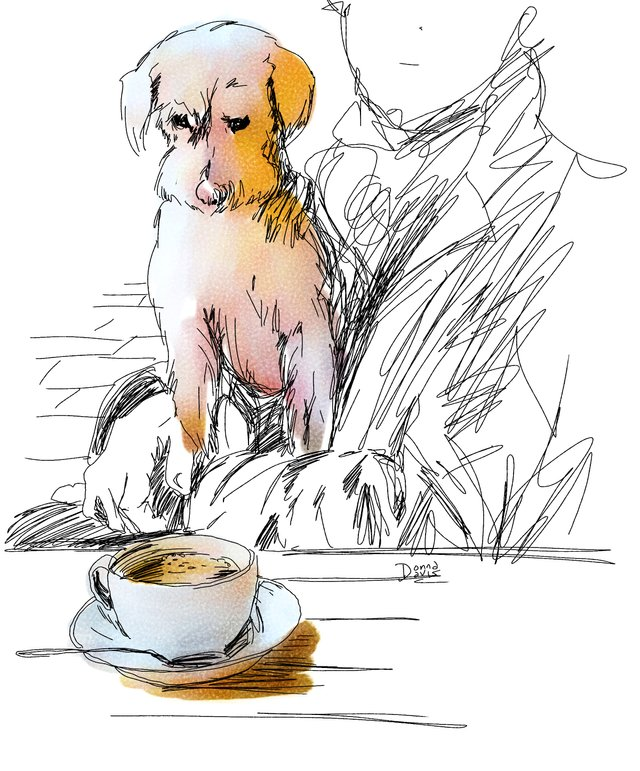 Copyright @donnadavisart - All Rights Reserved

---

!