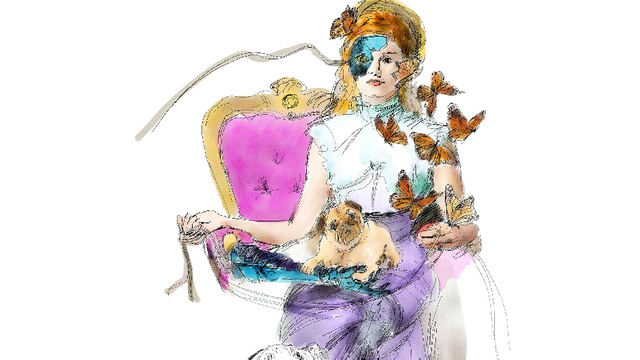 Playing with some colours in my sketch.
Here showing more of the image you can see I have added another friend for my Singularity lady.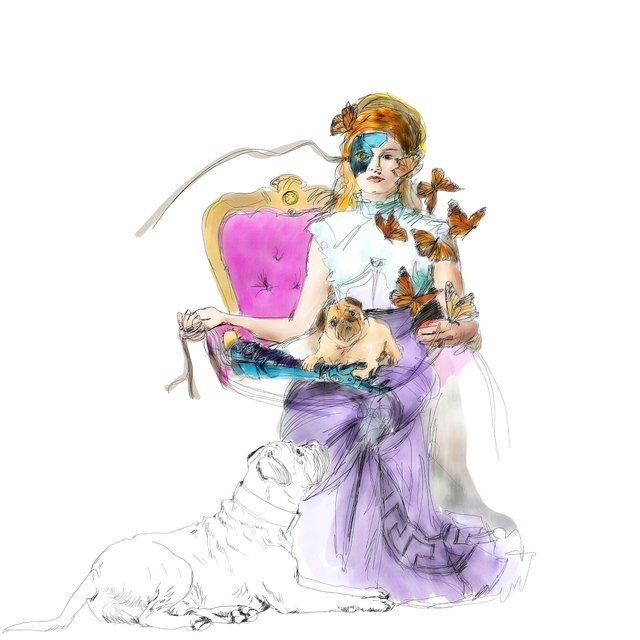 Here is just the sketch of her new companion, though he hasn't received any colour as of yet.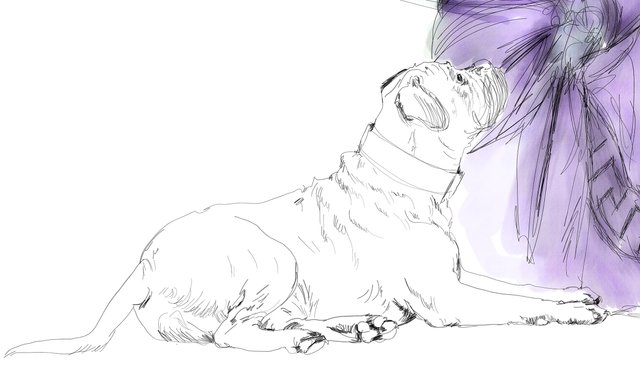 I love to do studies in pencil later adding watercolour when planning a painting.
Sometimes the process will give me ideas of more inclusion of other things. This, of course, leads to me adding and adding and trying to decide when to stop.
Knowing when a piece of Art work is done has always been an issue for we artists.
Another reason I do enjoy my black and white drawings and my more graphic pop colour pieces, as they have a very definitive end to me.
This is also why I have accepted this year that my Singularity paintings will take some time and will be done after some time, but I am going to be open to their desire to have more and more added.
I've always loved artwork with narrative.
The more symbolism and hidden bits and pieces the more I've loved it. As a child at museums looking into the highly filled works of the past was like watching a favourite movie for me. Pulling one in and imagining the world depicted there in.
I hope all of you have a good day of indulging your artistic passions.
Do you find it hard to know when a piece is done?
If you feel so inclined please upvote, resteem, and by all means comment below.
My Previous Post: A Sketch for a Singularity Painting: Art & Crypto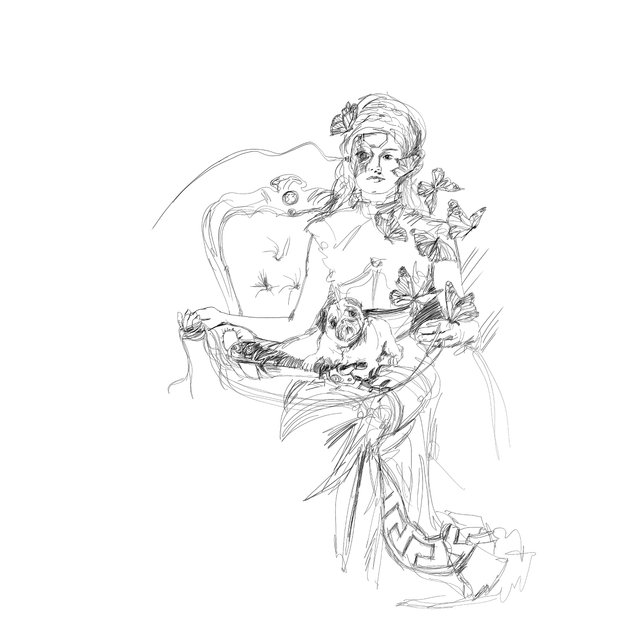 Copyright @donnadavisart - All Rights Reserved

---