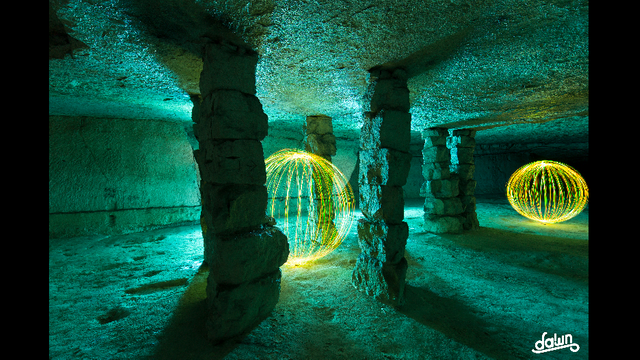 This is a nice souvenir of a cool journey beneath the surface with Matthieu Tesson aka Utopies Temporelles.
Orbs : Utopies Temporelles
Caption & lighting : me
Lightpainting created in real time, captured to the camera in one single photographic frame. No layers /no Photoshop / no editing exept minor adjustments (lens correction profite, WB, contrast (+12)) and addition of my logo.
Specs :
Canon EOS 6D body
Canon EF 16-35mm f/4L IS USM lens
Canon RC-E6 IR remote
Zomei carbon tripod.
181s 16mm f/5.6 400 ISO