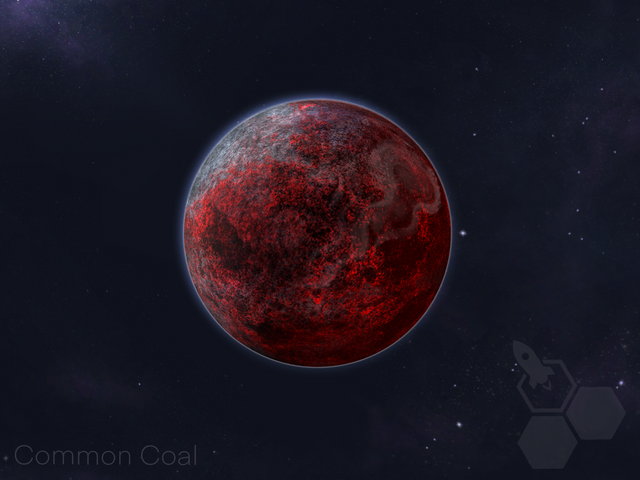 Welcome back to my NextColony Art Studio,
where I challenged myself to give you one new Planet every Day!
The countdown toward NextColonies big Update "the Yamato Module" is ticking.
---
Yamato starts on
November 15, 2019 20:00:00 UTC
---
The hype is real and the first phase of the update has already started. You can now sacrifice planets to gain Stardust, respawn your Alpha planet into undiscovered space and find rewards while exploring.
Red more in: Phase 1 begins now
---
In addition to my mandatory work for the Update, we want to give you more Planets to explore.
Publishing one new Planet every day will result in 2 whole Planet sets that you will get with the upcoming Update " The Yamato Module"
I just finished yesterday the 1st Set and now we jump directly in to the second to keep with the schedule.
---
Let's take a closer look at the new Common Coal Planet.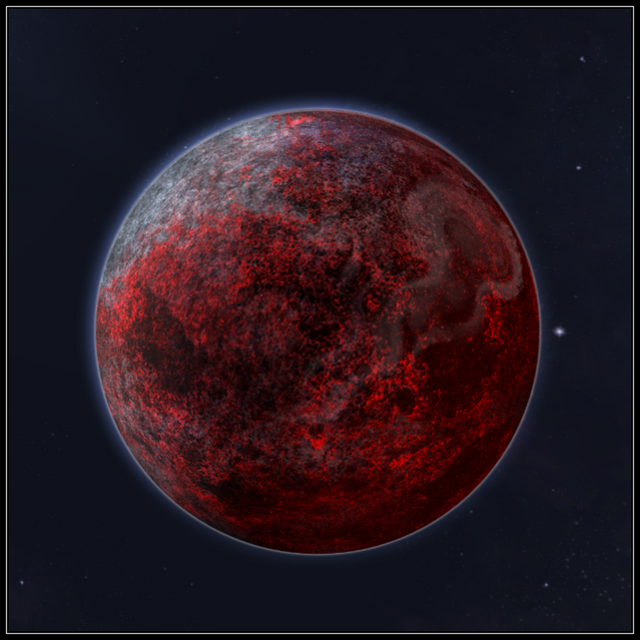 This dwarf planet has a very long day and night cycle which results in extrem temperature differences. In nighttime everythings cool down and the surface is getting cracks and uncover the underground laying coal depots.
At daytime it is getting so hot that the coal starts to burn and everything is glowing red.
Stay tuned
See you in NextColony.io
Follow me for more original Illustrations
---
---
100 % Orginal works

100 % Effort and Passion !


NextColony

---

100 % Power up!

Kommentare gerne auch in deutsch!

---

Stay Creative!