Photoshop Painting of Coffee Machine ! (Eng / Tr )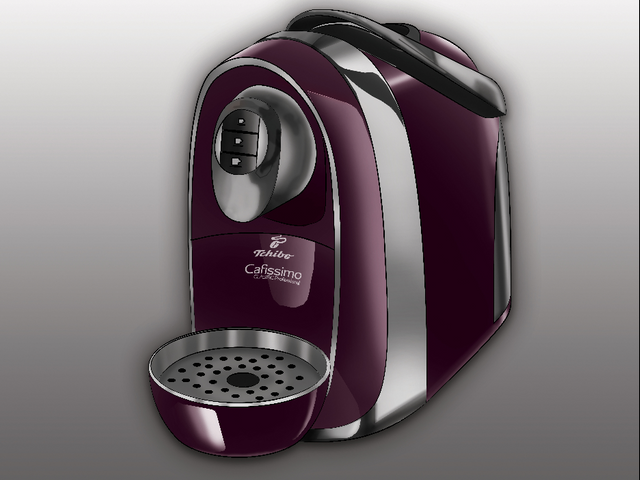 Here is my painting of tchibo coffee machine.
This is my university homework .We learned the painting in digital with that. Let's look at the steps. Drawing is made in illustrator.
Because the illusrator is a vector-based program, it is very easy to select and paint the regions.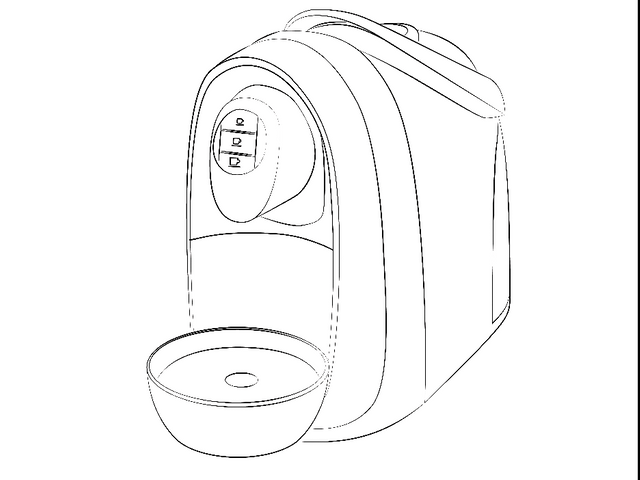 We switch to photoshop and make the whole image 50 percent gray and select the regions. The most important part here is to use only black and white as the brush color. Black is shadows and whites are glares. To add details, we sometimes draw paths with the pen tool so that sharp glares looks beatiful .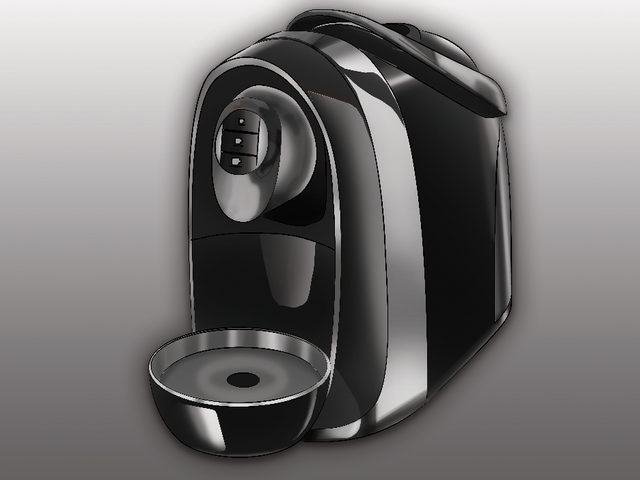 Finally, we choose the places where the color needs to change and we create the color we want. Adding logo and text to the painting and work is completed. A gradient transition and shadow can also be added to avoid white background .
---
TÜRKÇE
Karşınızda photoshopta boyamış olduğum tchibo kahve makinesi.
Bu benim üniversite ödevimdi . Dijital ortamda boyamayı bununla öğrendik (ben önceden bildiğim için geliştirme imkanım oldu . Şimdi biraz adımlara bakalım. Çizim illustratorda yapıldı. Çünkü illusrator , vektörel tabanlı bir program olduğu için sonrasında bölgeleri seçip boyamak oldukça kolay oluyor.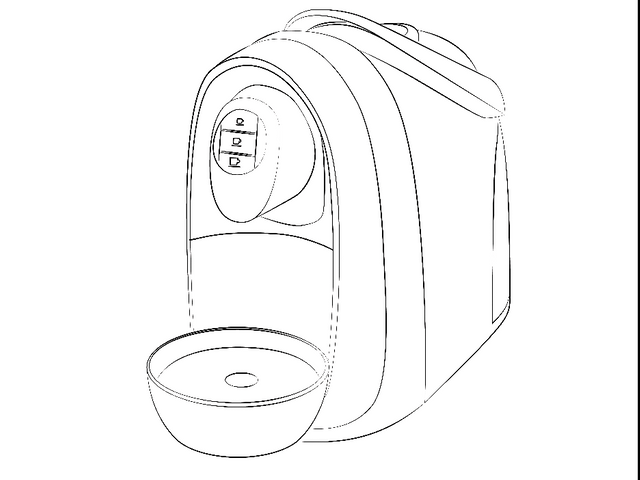 Boyamayı yapmak için photoshopa geçiyoruz ve tüm görseli yüzde 50 gri yapıp bölgeleri seçerek işe başlıyoruz. Burdaki en önemli kısım fırça rengi olarak sadece siyah ve beyaz kullanmak. Siyah ile gölgeleri beyaz ile de parlamaları atıyoruz. Detayları eklemek için bazen kalem aracı ile yollar çiziyoruz böylece keskin parlamaları vb. elde edebiliyoruz.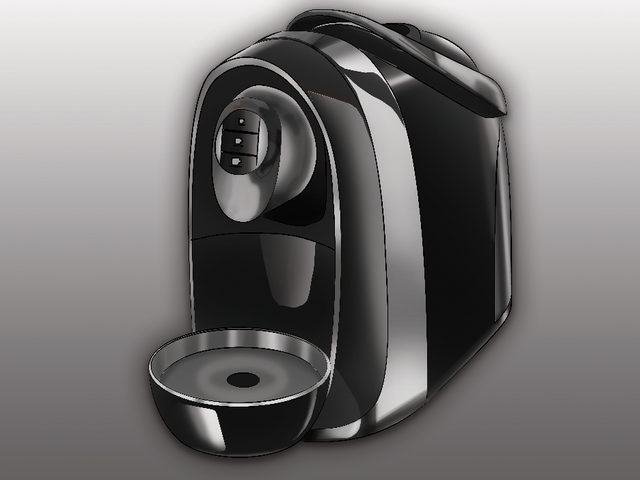 Son olarak ise rengin değişmesi gereken yerleri seçip istediğimiz rengi oluşturuyoruz. Birde logo ve yazıyı ekleyince boyama çalışma tamamlanmış oluyor. Arka planın beyaz kalmaması için bir degrade geçişi ve gölge de eklenebilir.
(Kaynak göstermediğim fotoğraflar bana aittir. )
Copyright @bluedwains - All rights reserved.