Hello friends of "STEEMIT" a big greeting to the community of artists of "TOPAZ", today I present this visual art, made in the technique of watercolors, this time I represent a monolithic statue called "Moái", which are on Easter Island, belonging to the insular zone of Chile, it was made by a mysterious ancestral culture, of the "Rapanui" ethnic group, very little is known of these people who inhabited the island many centuries ago, its disappearance is still the subject of Discussions among current archaeologists, these gigantic statues were sculpted in volcanic stones, reaching a height of 10 meters and a weight of 85 tons.
---
"Moái".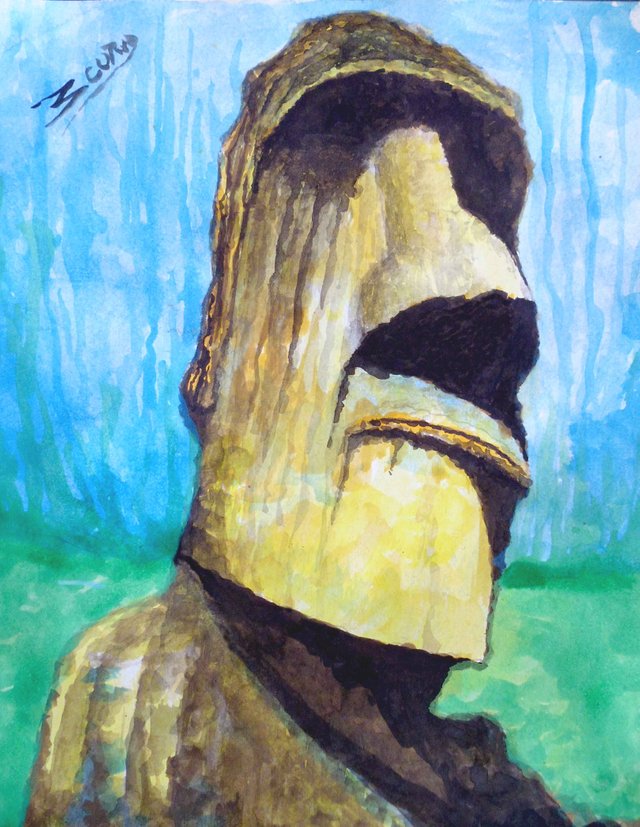 ---
Image reference.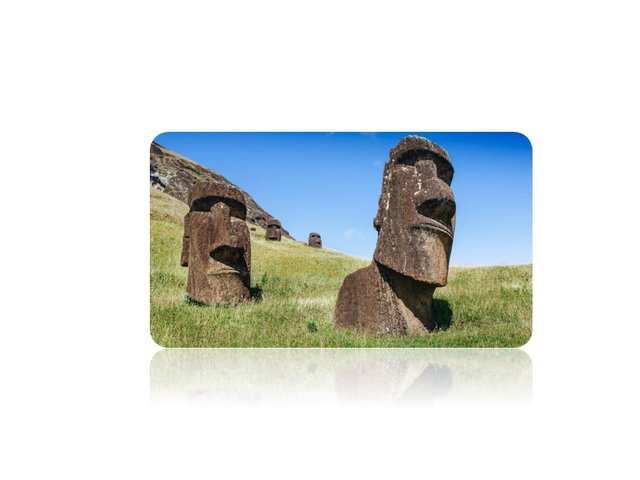 ---
• Fuente

Step 1 y 2.
We made our sketch with the graphite pencil with the code "HB-2", we proceed to give the first ones capable of pen ink very gently.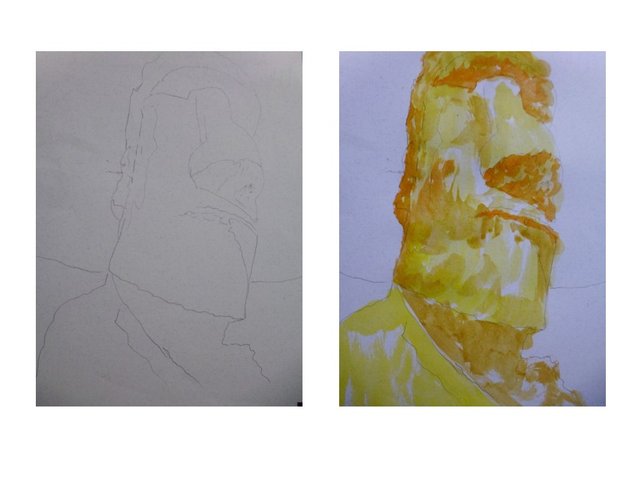 Step 3 y 4.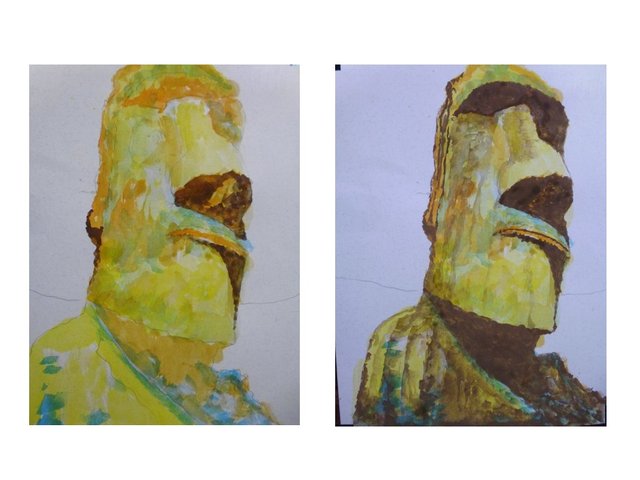 Step 5.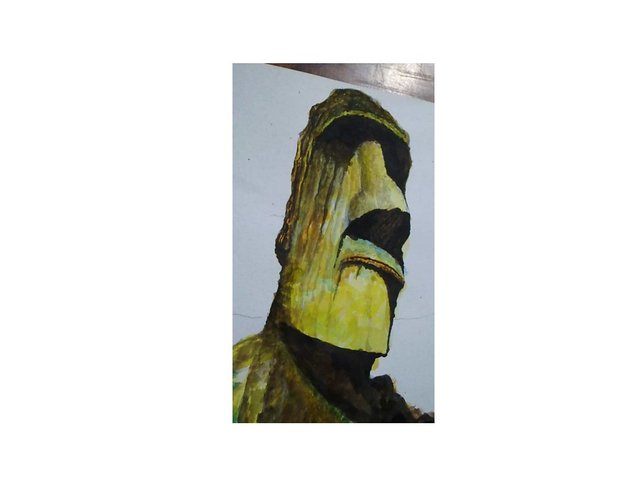 ---
---

Presentation.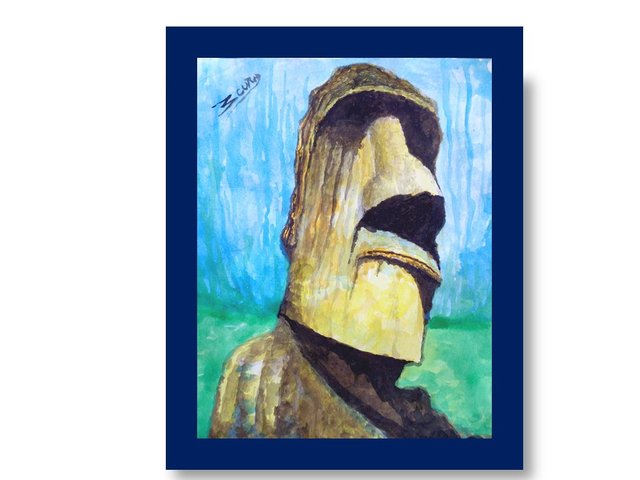 ---
Video of the process.