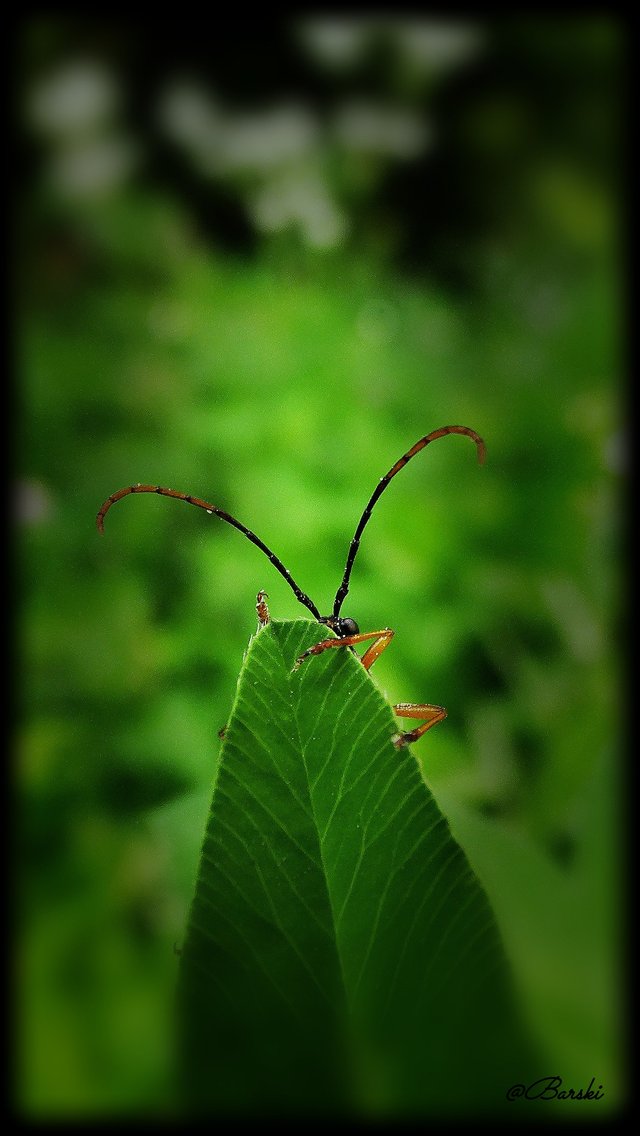 In any game there are several categories of participants.
Winners, losers, those who do not succeed, something, but they really like to play, and those who give up if failure has befallen him.
I think that this bug is from the category of those who love to play, in spite of everything. The long mustache that gives out his location does not allow him to win the game of hide and seek, but he does not despair and continues this game.
That is how I saw this bug, which hid from me behind the leaves, every time I brought the camera lens closer to it.
Photos taken with a Sony Cyber-shot DSC-HX300 camera
I edited a photo in the program Photo-Director, which I also installed on my smartphone.
Author @barski
Ukraine