4 paintings - of my obsession with fish and dots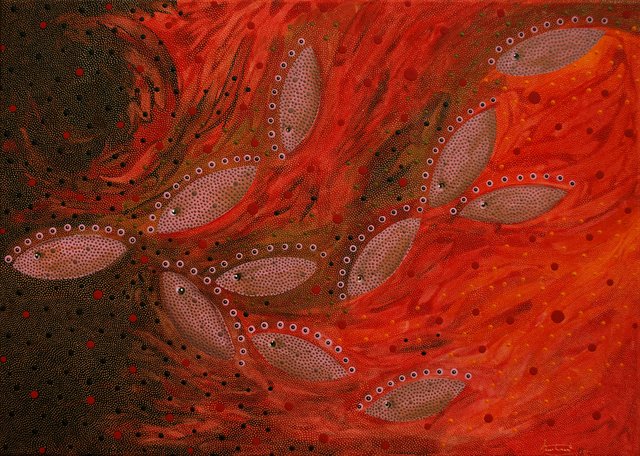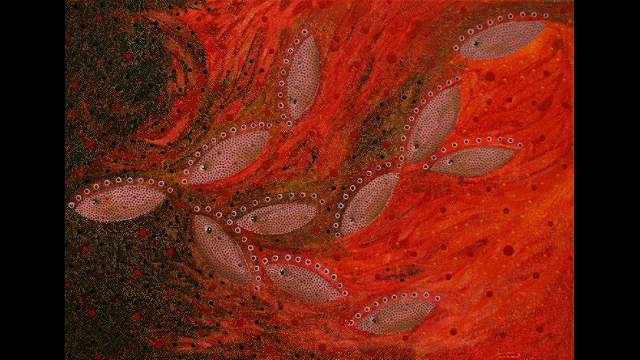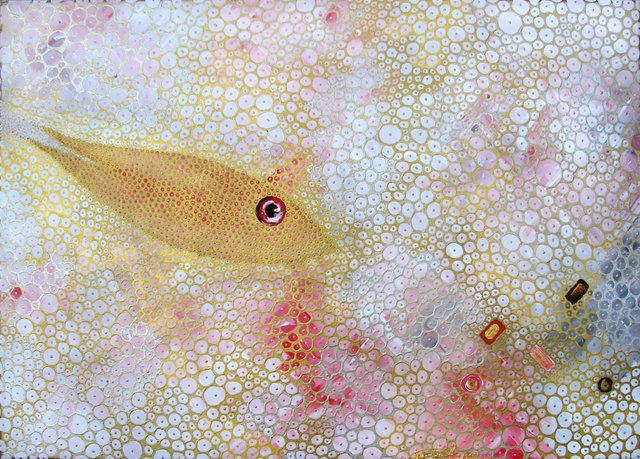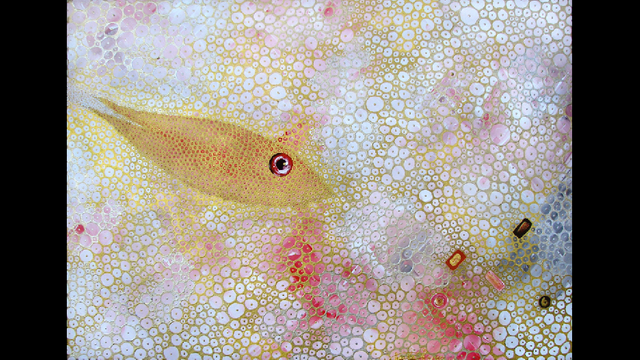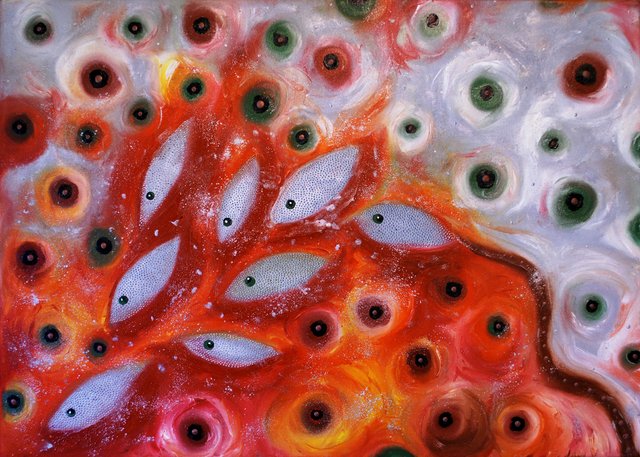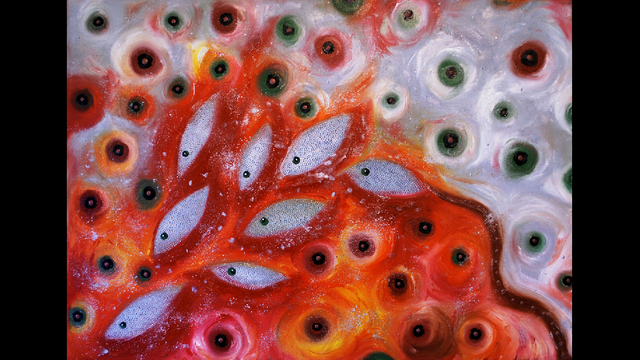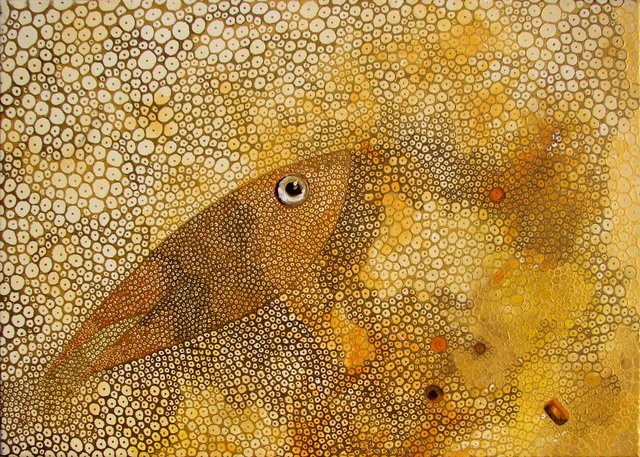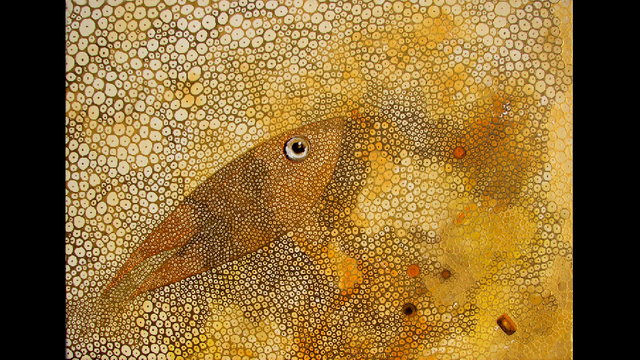 I made many paintings of fish and eyes, eyes / fish, ... as I said in other posts. In many of them I used gold and silver paint, as well as ultra-fine glitter, gold, silver and copper.
I really enjoyed doing them!
All works:
Acrylic on canvas
50x70cm
Bárbara Bezina