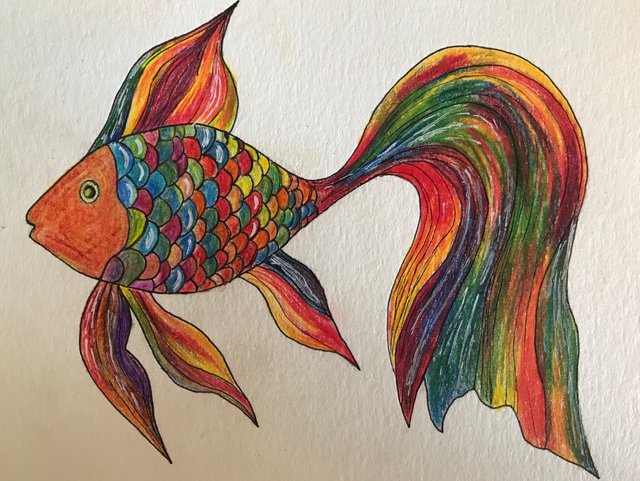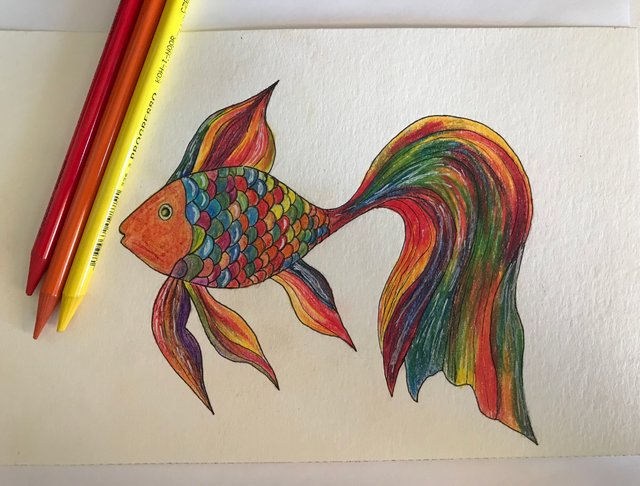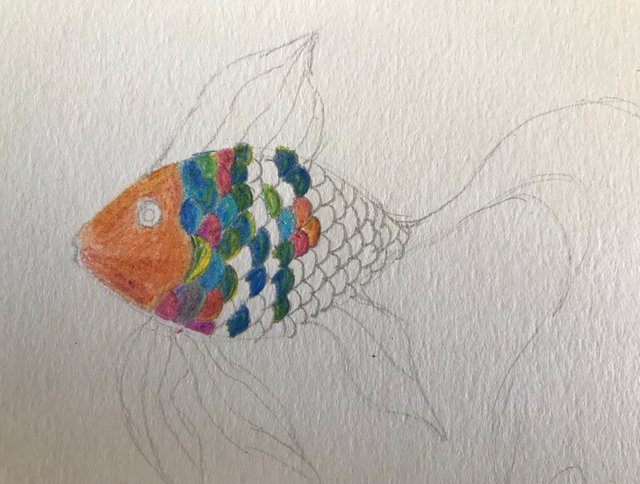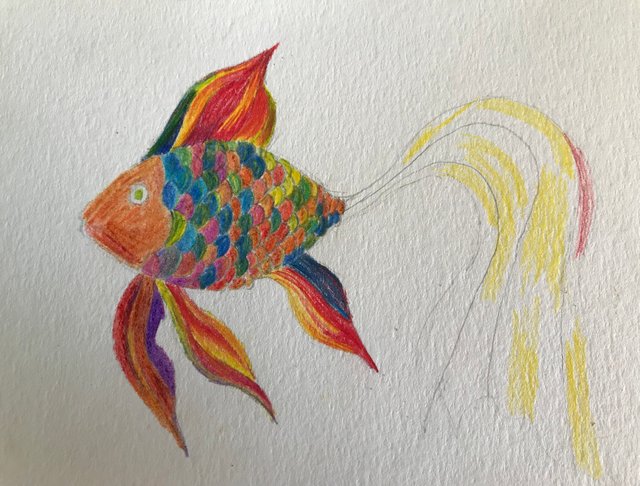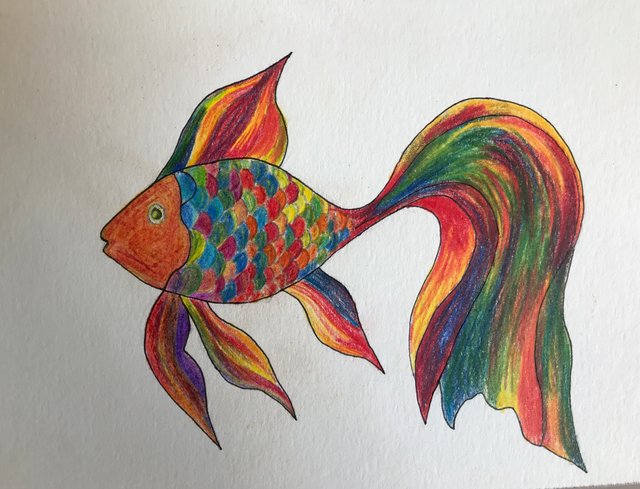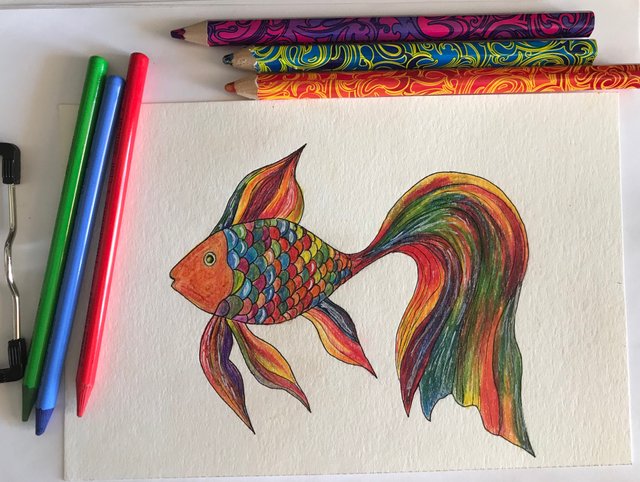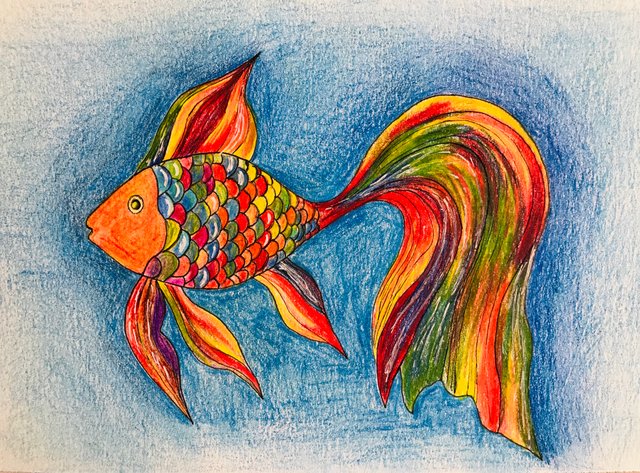 Hello Friends,
Here is my new drawing.
It's a magic fish that can make your dreams come true if you catch her:-)
Do you know a fairy tail about magic fish? I think I know at least two stories like that.
I recently bought new set of pencils. It's woodles Koh-I-Noor. I was pretty impressed how bright and pigmented they are.
First, I tried my daughter's multicolored pencils, but they weren't bright enough, the pigment wasn't laying on paper easily, so I had to switch to my new pencils.
I share my new pencils with my daughter, she really likes them and sees how much adult art supplies are much better than kids'.
I hope you liked the process photos.
Thank you for visiting my blog!