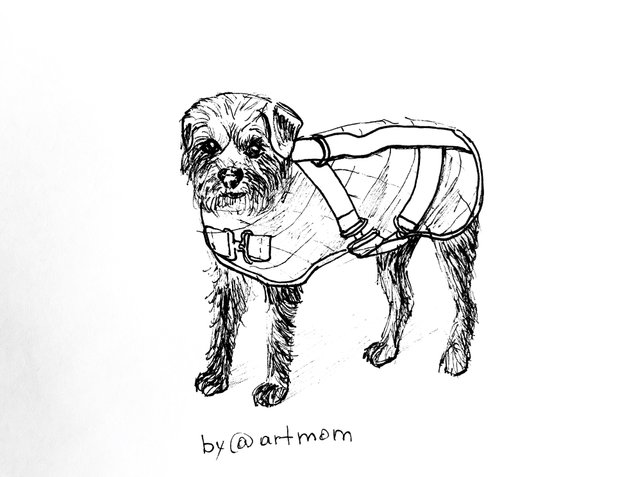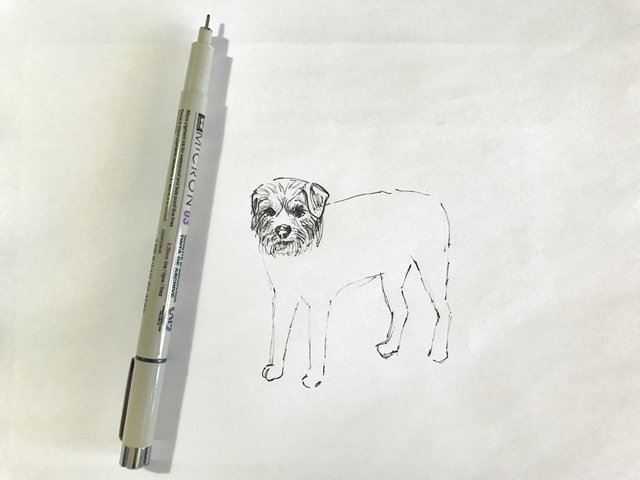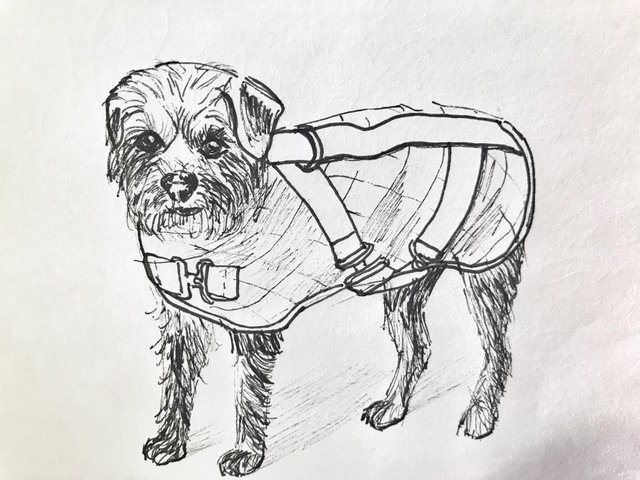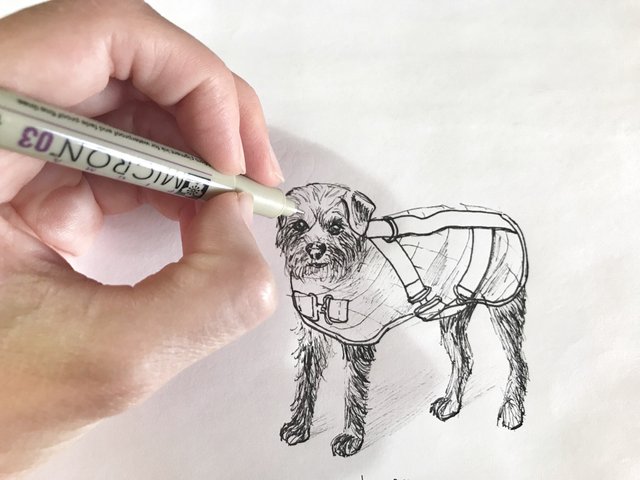 Hello Friends,
How is your Inktober going?
Is it getting pretty cold in your area?
If "yes", then you would definitely need a #coat, just like the dog I drew today:-)
Why my dog is wearing coat? The answer is simple, the theme of the day 27 for our #inktober prompt is #coat. I think it happened just on time to keep this little cutie warm.
The materials I used for this sketch are printing paper, black liner.
I gope you enjoyed the photos.
P.S. Don't forget to keep your lovely pets warm.
Thank you for visiting my blog!