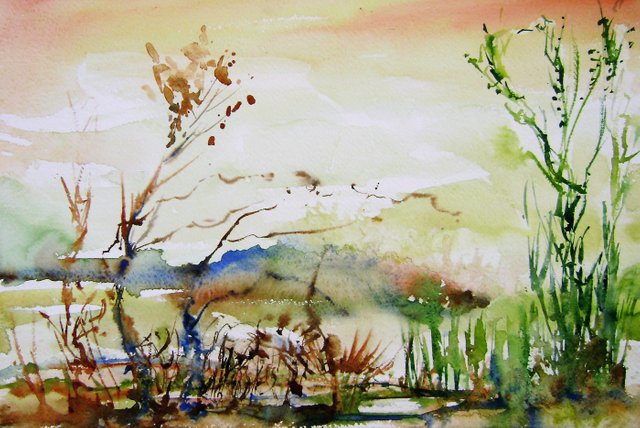 Nature - improvisation No. 7

2  0  1 9 
watercolor on paper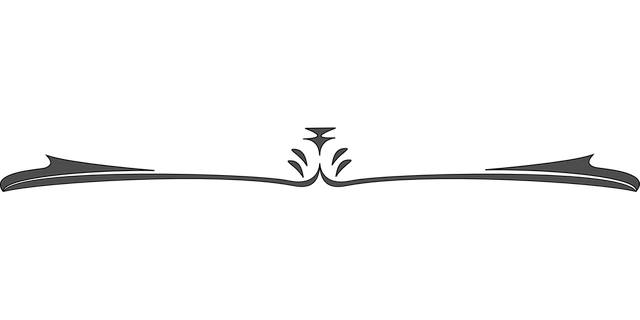 [ENG]
Nature - improvisation No. 7
Greetings to all.
Today I share a watercolor painting starting from the current theme most important for humanity: Nature.
I painted without drawing, improvising, free and untied by the traditional pictorial canons of painting.
Free brushstrokes, looking for the most vivid aspect of nature.
Effects of water and spraying typical of watercolor that takes example from natural phenomena.

We often talk about the theme of Nature and we know how important the preservation of our planet is.
We are confident that in the next 30 years, the survival of our species will depend on our behaviour.
Young people are already changing their mindsets and habits, I say on the basis of my experiences and discussions with my students.
That's why I wanted to paint in an art lesson, a watercolor between abstraction and reality.
Two compositional states that are also reflected in the colors and vegetation: dark and dry to the left, green and bright to the right of the painting.

I hope you like my watercolor and hug you.
Armando
Let's talk about peace!!!
STEEM ON!!!


[ITA]
Natura - improvvisazione n. 7
Saluti a tutti.
Oggi condivido un dipinto ad acquarello partendo dal tema attuale più importante per l'umanità: Natura.
Ho dipinto senza disegno, improvvisando, libero e slegato dai canoni pittorici tradizionali della pittura.
Pennellate libere, cercando l'aspetto più vivo della natura.
Effetti di acqua e nebulizzazioni tipiche dell'acquarello che prende esempio dai fenomeni naturali.
Parliamo spesso del tema della Natura e sappiamo quanto sia importante la salvaguardia del nostro pianeta.
Abbiamo la certezza che nei prossimi 30 anni, la sopravvivenza della nostra specie dipenderà dai nostri comportamenti.
I giovani stanno già cambiando mentalità e abitudini, lo affermo sulla base delle mie esperienze e dibattiti con i miei studenti.
Per questo ho voluto dipingere in una lezione di arte, un acquarello tra l'astrazione e la realtà.
Due stati compositivi che si riflettono anche nei colori e nella vegetazione: scura e secca a sinistra, verde e luminosa a destra del dipinto.
Spero che il mio acquarello vi piaccia e vi abbraccio.
Armando
Parliamo di pace!!!
STEEM ON!!!

https://www.ntopaz.com/ go for a ride, for art lovers.


Art teacher
Curator of cultural activities
Artistic director and President of the Cultural Association "I Colori della Vita"
https://www.icoloridellavita.life/
and "Fuori Controllo" Festival
https://www.facebook.com/fuoricontrollofestival/