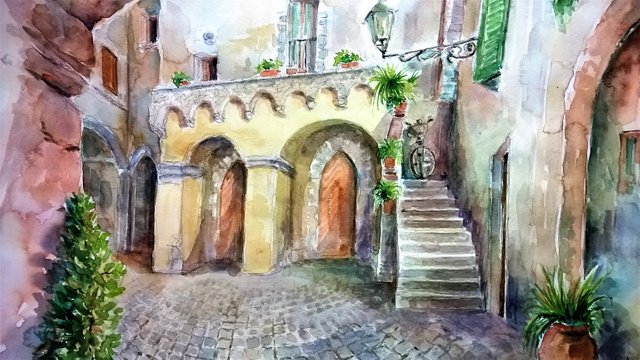 Every morning

2  0  1  8
watercolor on paper - size cm. 55x35 - private collection - Berlin - Germany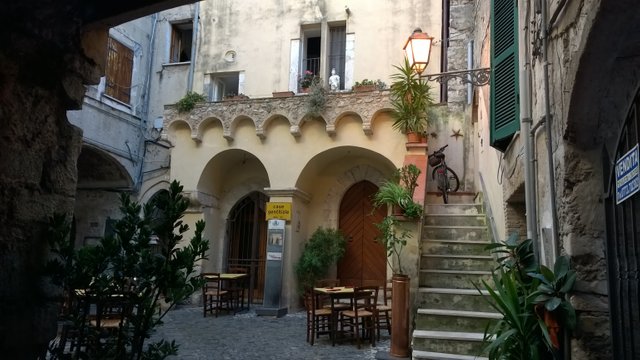 Every morning.
Every morning.
An ancient, fascinating square in the historical and archaeological center of my city.
A few meters from my house and my atelier.
Every morning I meet her, a beautiful woman, not too young, but full of feelings, generous and elegant.
Dressed in the manner of noble ladies, a noblewoman who everyone would like as a friend, in the morning she prepares you coffee and you sit next to her, with her.
Sip your coffee slowly, enjoying the atmosphere that you have expertly created.
It always puts you at ease.
Every morning.
Be entranced by his sight, you would never want to finish that coffee, because you're in the right place.
Every morning.
Now, that lady, sweet and well mannered, asked me for a portrait of her.
How could I refuse to do a painting of such a beautiful woman?
I tried to give it historical and artistic connotations, not redundant, but simple and refined.
I tried to represent the intimacy between her and me, of those mornings for a coffee, I gave her a light but pleasant melancholy and why not, even a little bit of seniority.
A lady with a wonderful décolleté, made of lace coming from the balcony of her breast.
Hanging arches of a noble lady that enhance its delicacy.
Now the portrait no longer belongs to me because another lady wanted it for herself.
It reminded her of her childhood, she lived right here, when she played with her sisters on the stairs, with dolls and hide-and-seek, now they are gone.
I, on the other hand, am lucky, I continue to see her.
Every morning.
I'll go get coffee from her.
A hug and if you come to visit us we'll have coffee in three.
Armando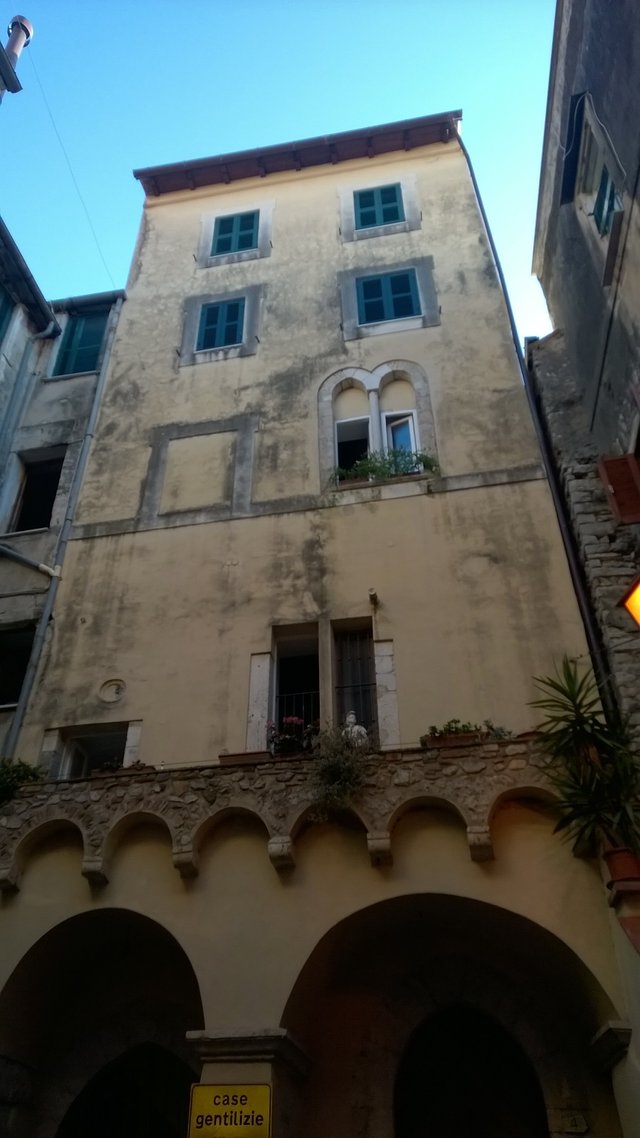 Tutte le mattine.
Una piazzetta antica, affascinante, nel centro storico e archeologico della mia città.
A pochi metri dalla mia casa e dal mio atelier.
Tutte le mattine la incontro, lei, una bellissima donna, non troppo giovane, ma ricca di sentimenti, generosa ed elegante.
Vestita alla maniera delle signore nobili, una nobildonna che tutti vorrebbero come amica, la mattina ti prepara il caffè e tu ti siedi affianco a lei, con lei.
Sorseggi il caffè lentamente, godendo dell'atmosfera che lei ha sapientemente creato.
Ti mette sempre a tuo agio.
Tutte le mattine.
Rimani estasiato alla sua vista, non vorresti mai finire quel caffè, perchè sei nel posto giusto.
Tutte le mattine.
Ora, quella signora,dolce e di buone maniere, mi hanno chiesto un suo ritratto.
Come potevo rifiutarmi di eseguire un dipinto di una così bella donna?
Ho cercato di darle dei connotati storici e artistici, non ridondanti, ma semplici e raffinati.
Ho cercato di rappresentare l'intimità tra me e lei, di quelle mattine per un caffè, le ho dato una malinconia leggera ma piacevole e perchè no, anche un pochino di anzianità.
Una signora con un décolleté meraviglioso, fatto di merletti che fuoriescono dal balcone del suo seno.
Archetti pensili di una gentilizia signora che ne esaltano la delicatezza.
Ora il ritratto non mi appartiene più perchè un'altra signora lo ha voluto per se.
Le ricordava la sua infanzia, abitava proprio qui, quando giocava con le sue sorelle sulle scale, con le bambole e a nascondino, adesso non ci sono più.
Io invece, sono fortunato, continuo a vederla.
Tutte le mattine.
Andrò a prendere il caffè da lei.
Un abbraccio e se venite a trovarci prenderemo il caffè in tre.
Armando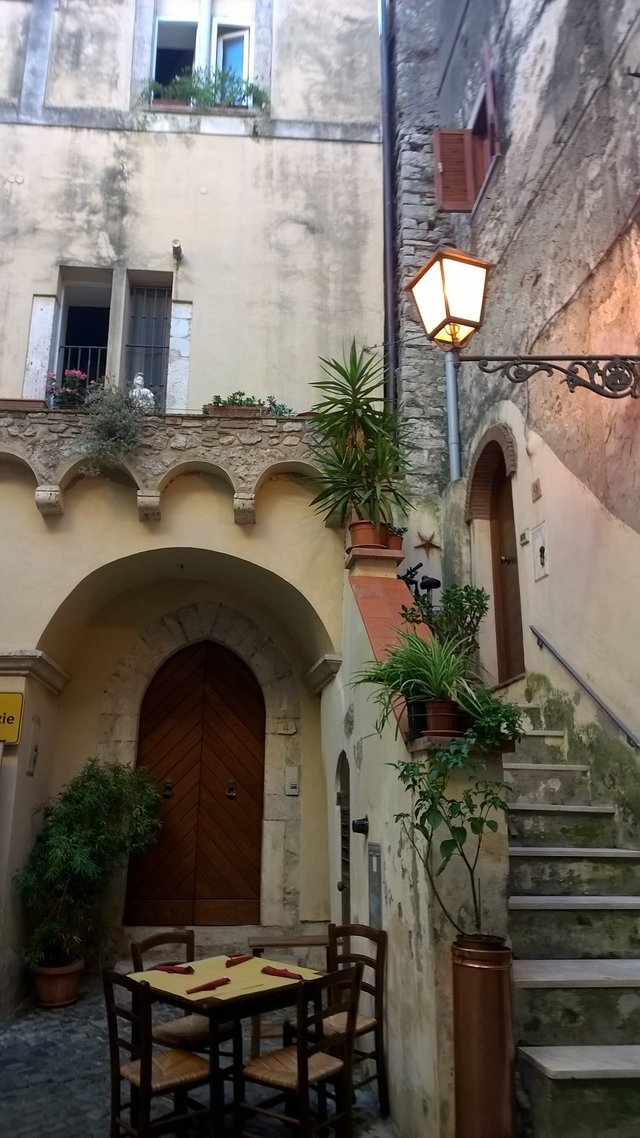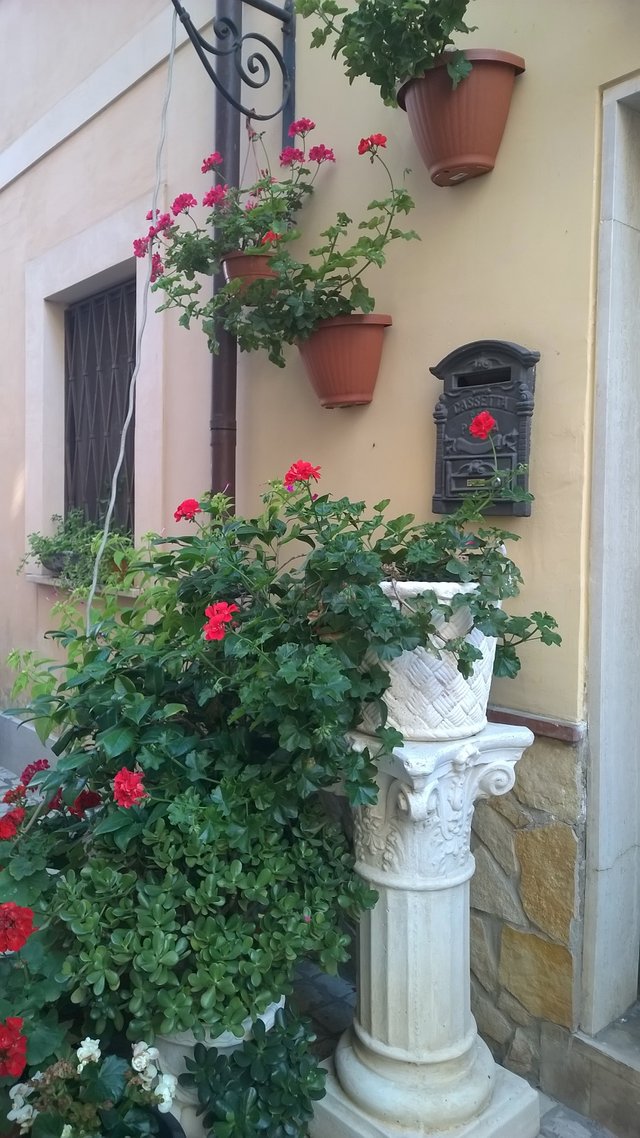 https://www.ntopaz.com/ go for a ride, for art lovers.