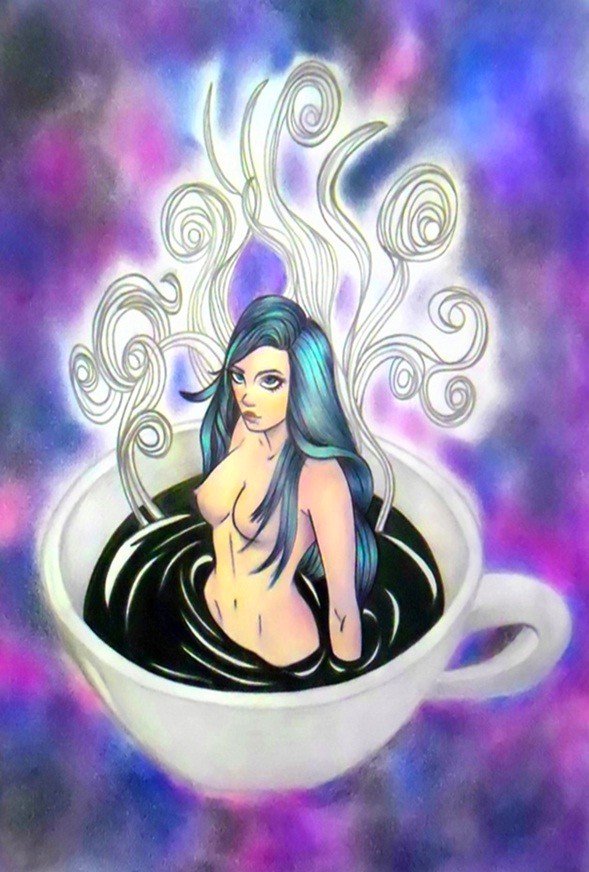 Greetings friends!
Today, finally, I finished giving color to the sketch I did on one of the many nights when I work late in front of the computer. I felt as if I was immersing myself in my coffee cup, the stupor was so deep that it hypnotized me. If you were daydreaming, without any sense of time.
Also to participate in the ART EXPLOSION WEEK 56: Theme UNCONVENTIONAL NUDES contest, organized by @juliakponsford.
To participate Here
I hope you like it!
Materials
1 white sheet A2- HB graphite pencil- Black ballpoint- Colored pencils-Erase-Sharpener.
Drawing Process
1. I made the sketch of the drawing with a HB graphite pencil and then I made some shadows like that of the cup and the hair.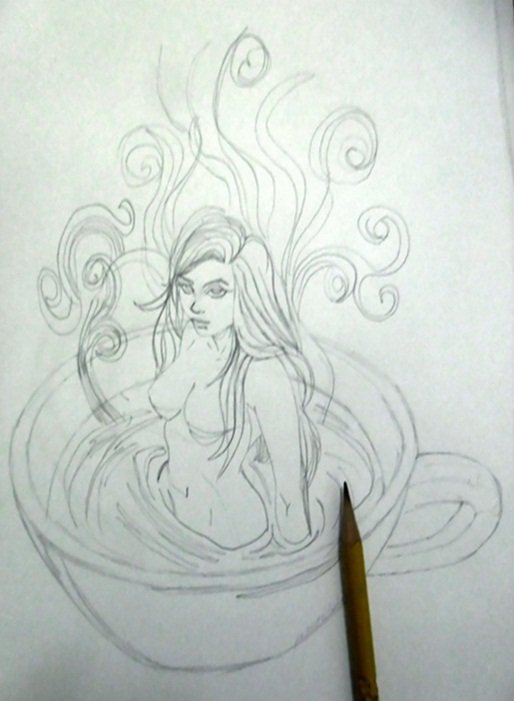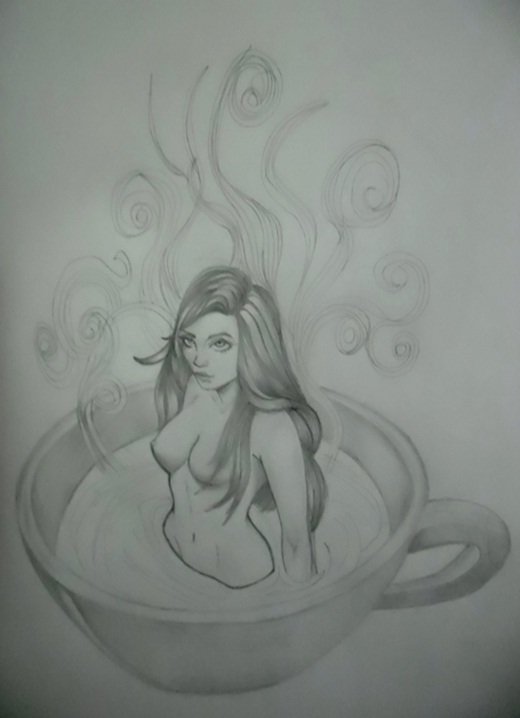 2. In this step I colored the coffee with a black and dark brown pencil.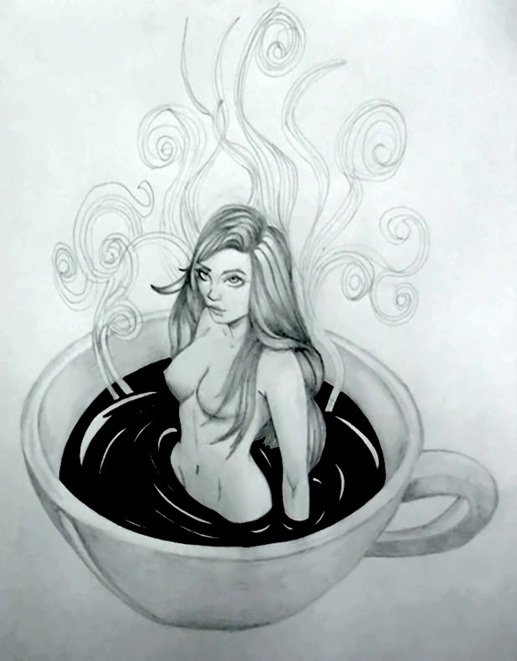 3. To make the face apply violet colors to make the shade and skin color for all the rest and the orange pencil for your cheeks, for the lips pink and mixed with orange and blue eyes.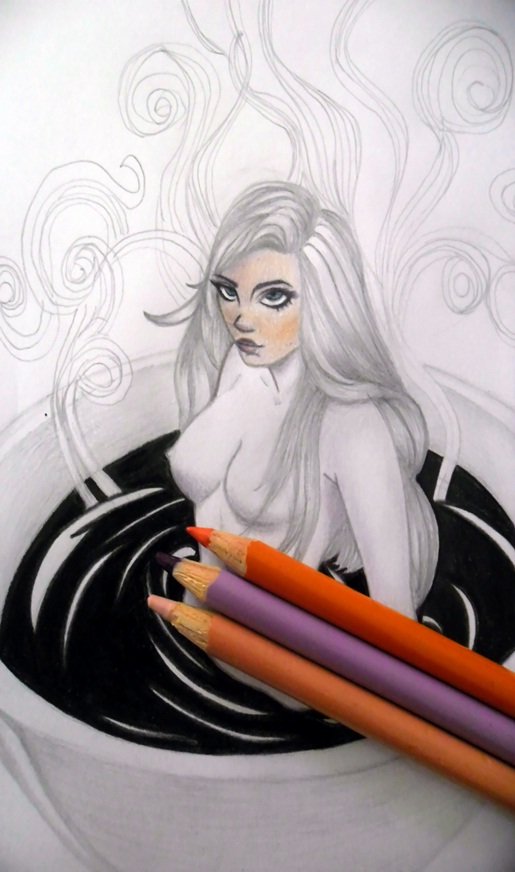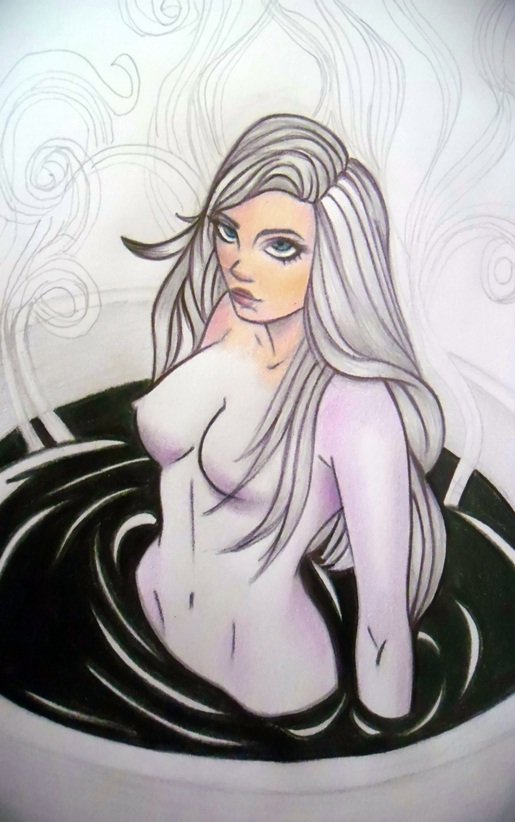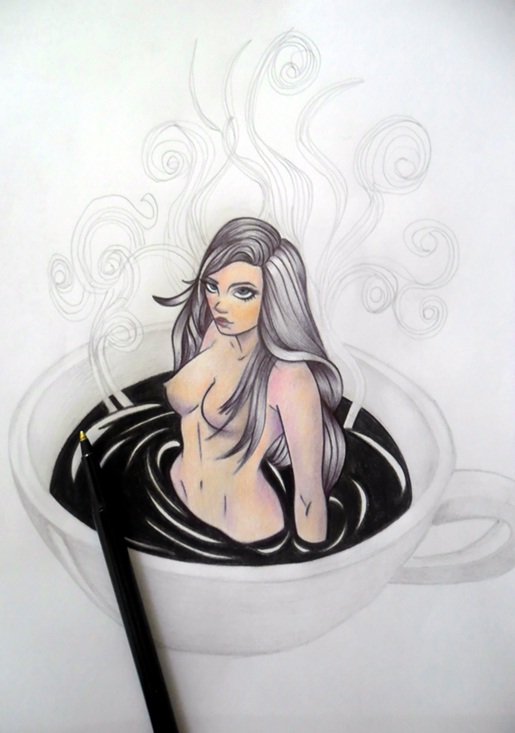 4. Then for the cup and the smoke use light gray and dark gray colors.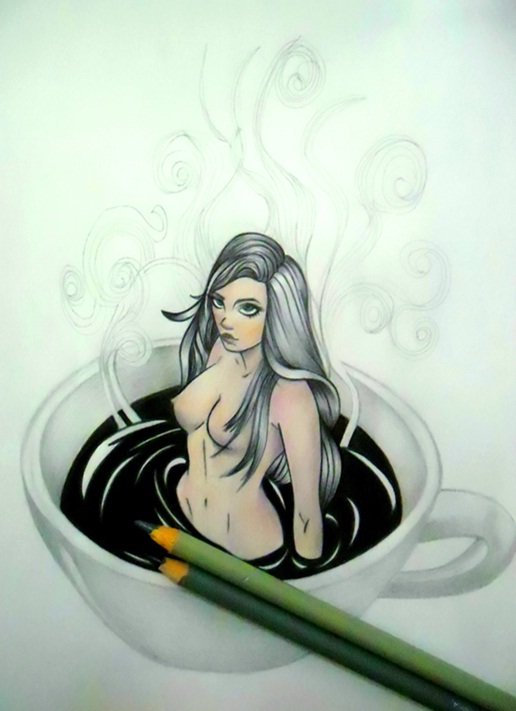 5. For hair make many lines with the pen and black and then apply also in the form of dark green and light green lines.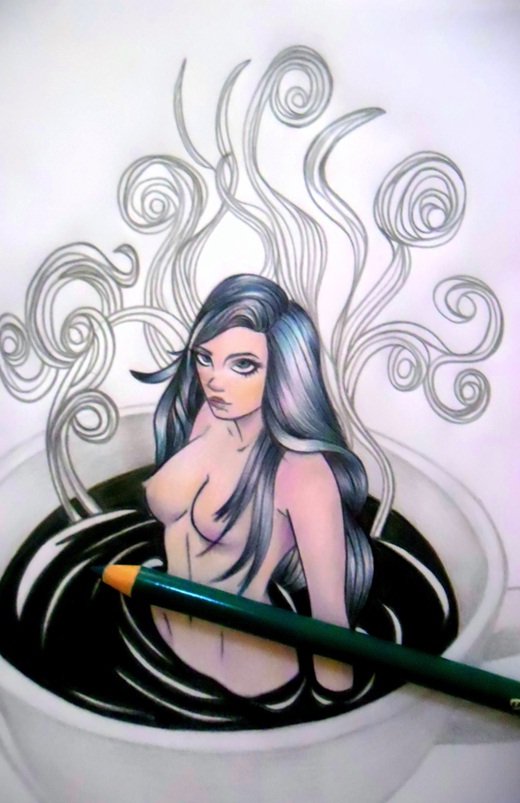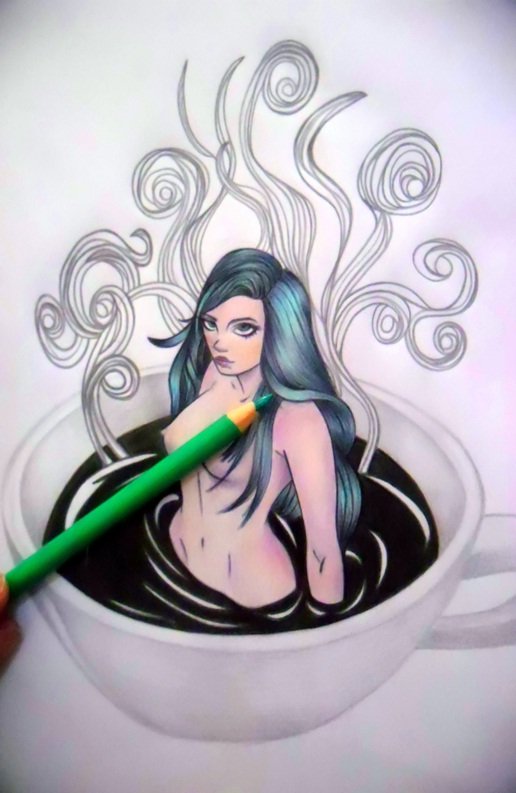 6. To finish the drawing I sharpened my colors (dark blue, black, fuchsia and purple) and with my fingers I blend, to give the effect that it has in the background.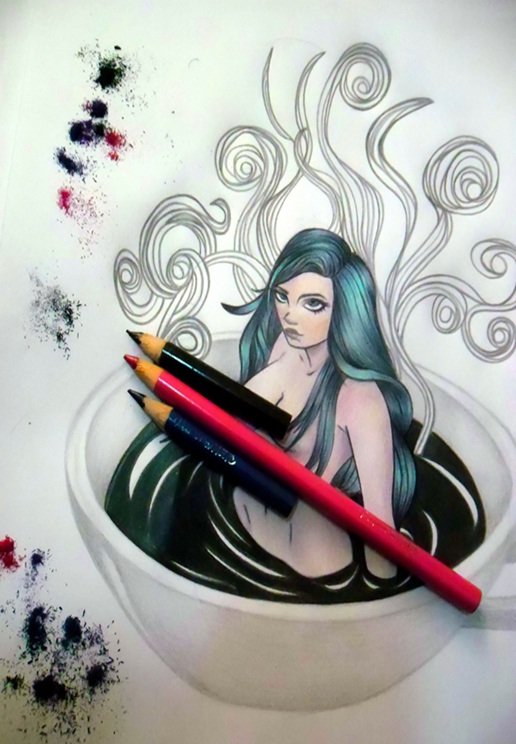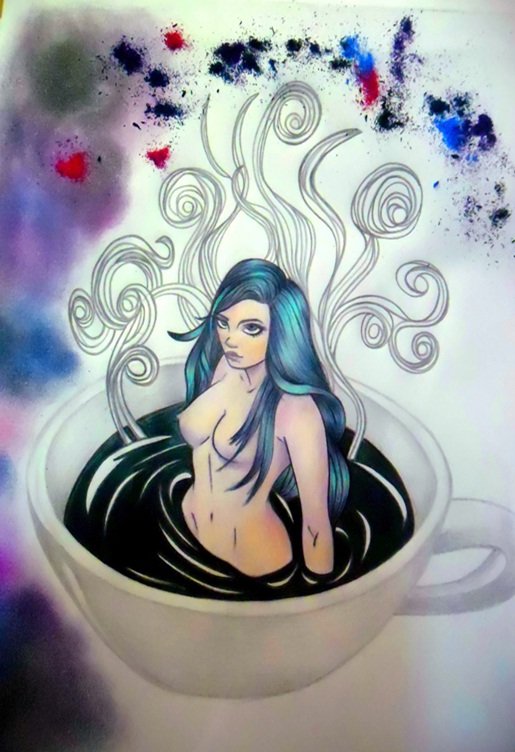 Drawing step by step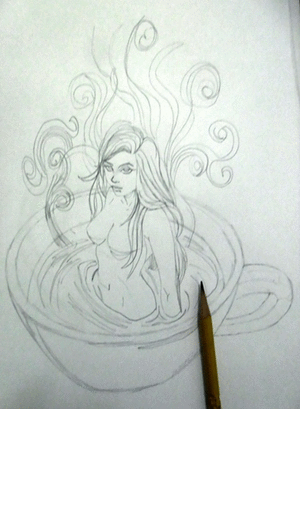 Presentation of the Drawing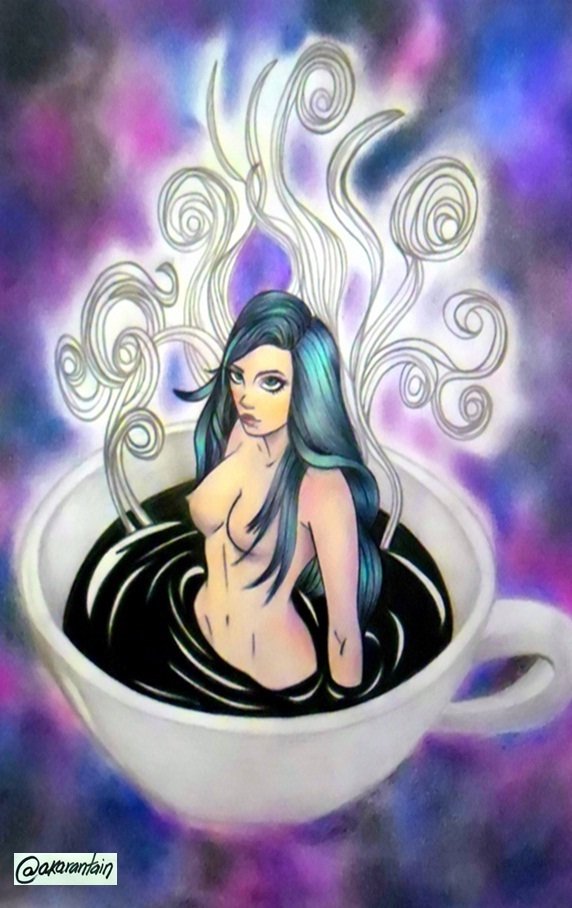 Copyright @ akarantain- All rights reserved
¡Thank you to the entire Community for your Great Support and the happiness you bring as you follow me and visit my Post!