Ink - Ren Kougyoku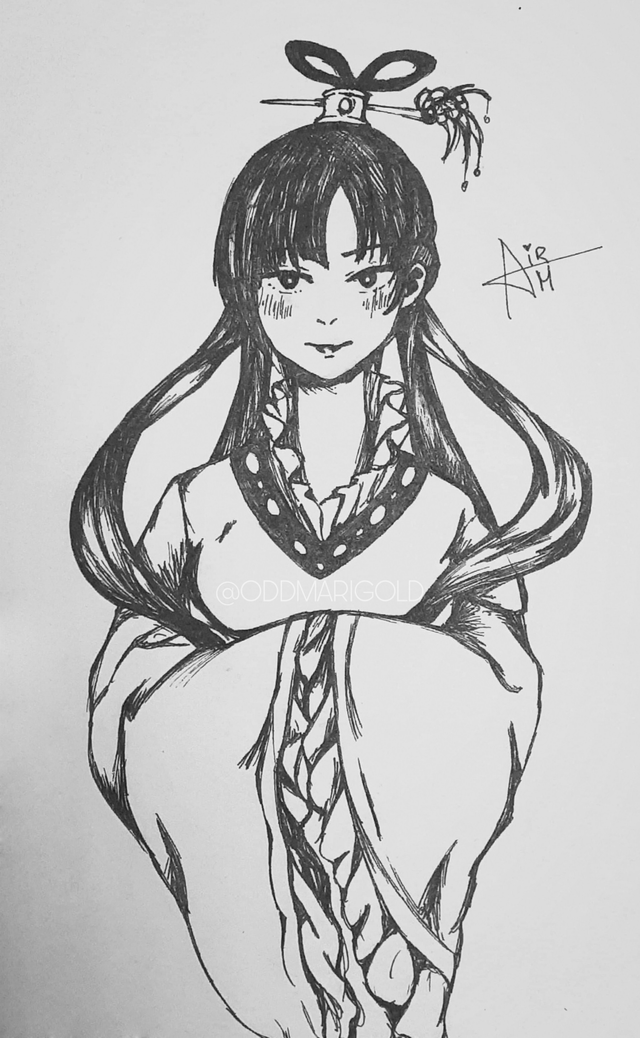 Finally giving a try to my pens.
Early today, i wanted to draw. I had brought my sketchbook, pencil and pens with me- but didn't know what to draw. Tsk, tsk. After wrecking my empty mind for about half an hour, something finally came to me, a character from a series I really loved: Ren Kougyoku, from Magi: The Labyrinth of Magic.
I got no better ideas, so I started to work.
First ripped an old page full of failed sketches, and doodled. You can see the doodle here
I was interrupted A LOT during the making of this, thus several mistakes were made. I wasn't expecting anything impressive due to my lack of experience, wobbly hand and the fact I had to rush- not to mention, indiscret people kept peeking and that annoyed me to no end. However, i consider the final product decent enough to be happy. In comparasion to my last drawing this one looks better- albeit, there are many differences between one another. Such as this one being draw with an actual ink pen, while I used a roll ball pen for the other one.
Kougyoku also had a quick trip to Afterlight (free app) for a contrast change, which is likely what made the final product look less cheap. So, yeah. Edit your contrast and saturation my dudes, it's a gamechanger.