Acuario. Step by step (zodiacal sign illustration)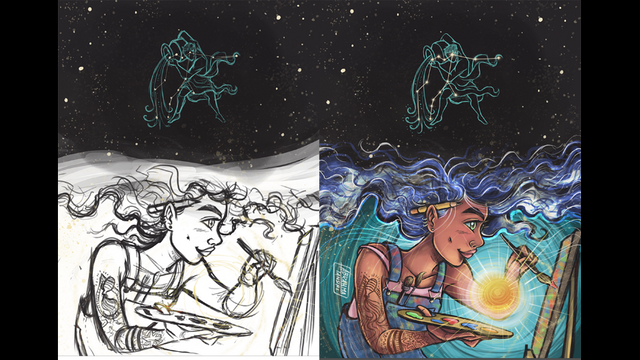 Hi everybody!
Really sorry If I have been a little bit out and I did not post until now, I have been so busy the last weeks. But have been working hard, drawing and planing some interesting projects too that I will tell to everyone soon.
For now I would like to share the process of this piece of art that represent Zodiacal Sign "Acuario". The last posts you have seen some artwork of a serie of all 12 zodiacal sign, this is a big project that I will tell you as soon as is going. Each illustration show a female character that explain the psicological aspect of this sign, also the long hair is blending with the univers where the respective constelation is located.
For this artwork I inspired by the fact that Acuario is the sign that represent the creativity itself. Acuario people are people that like to be excentric, they want to make thing really out of crowd, they break the rools and create a new tools for the humanity.
Here I show the gif animation step by step that is my favorite part of a post (is always magical to see how to build an image step by step). If you could not see it at ntopaz, check my post on steemit.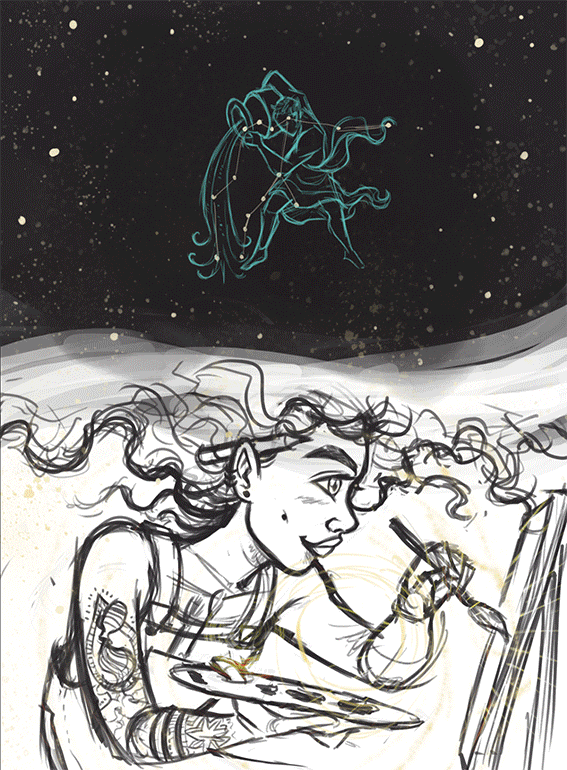 Hope to show more of this serie of artwork. The best weekend to all of you.
Media: Adobe Photoshoo and Wacom Bamboo.