N1_2020_ My first illustration of year completed.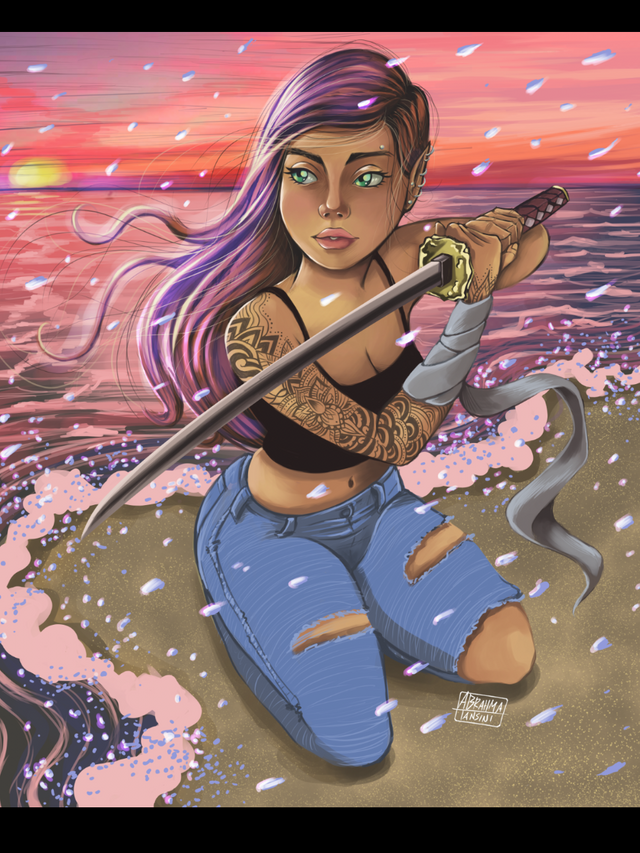 Good night everybody. Some days Ago I upload a digital portrait, my first illustration of this year. But I could not be completed satisficed, so I decided to make the whole character body, like a samurai girl (not traditional samurai, more young and moderm). This year I decided to make more of this kind of artwork and improve and move forward to next step as a digital artist. As the quote of Emile Zola "The artist is nothing without the gift, but the gift is nothing without work.", so is neccesary to work a lot to arrive and become as a better artist. All depend on our personal determination to make it posible.
If you like my post is welcome any feedback, upvote of resteem.
Wonderful day to all of you guys.