The Good, the Bad, and the Phony: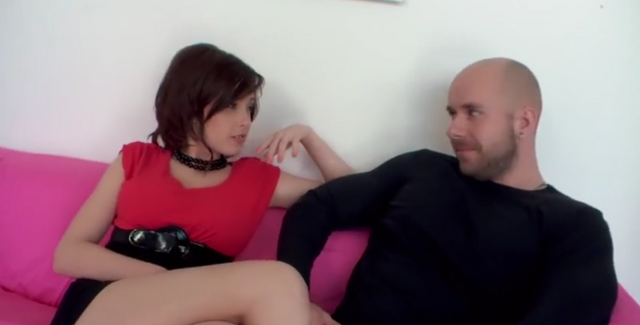 Cuckold Videos
When I first heard about guys who got off watching other men fuck their wives, I couldn't believe it. Then again, I was eighteen and knew nothing about life. Many years and a lot of fucking later, I understand that people reach a point in their sex lives when they have to spice things up. Some couples choose to get into kink, for instance, while still keeping sex one-on-one. Others opt to bring in a third party. Whatever turns you on, and cuckold videos turn a lot of people on.
The definition of "cuckold" is "a man whose wife is unfaithful" [1]. If you're curious, go to one of the free porn sites like Pornhub.com, xvideos.com, or xHamster.com, and search for "cuckold." You will receive pages and pages of results filled with videos that range from the professional to the excruciatingly amateurish. But what most people are looking for when they click on a cuckold video is authenticity. It's gotta look real. You have to believe that you are witnessing a man watching another man fuck his wife, preferably against his wishes.
This brings us to the variations of the cuckold theme. For the present article, we will focus on the classic definition. There are many videos in which the husband is having sex with another woman in front of his wife, but we will ignore those for now.

Common Cuckold Themes
Here are some common cuckold porn themes:
A man watches another man have sex with his wife and then joins in.
A man watches another man have sex with his wife and gets off on it.
A man watches another man have sex with his wife while looking like he's going to cry and/or kill somebody (my favorite).
A man watches another man have sex with his wife and the wife makes the husband suck the man's dick.
A man watches another man have sex with his wife and the husband eats the creampie.
We will not consider numbers 1, 4, and 5 here. Number 1 is called a threesome video. Numbers 4 and 5 are also variations on the threesome theme with some homosexuality mixed in for good measure. We have no issue with this, but we exclude them because our focus is on the classic cuckold scenario in which the husband is having no sex and isn't enjoying himself at all.
Racism Alert
In many cuckold videos, the wife is fucking a black man with a humongous cock. Remembering that the purpose of a cuckold video is to humiliate the husband, it makes sense that the wife squeals in front of her spouse as the real version of a floor to ceiling black dildo destroys her pussy. This is fine. But it is clear that in some videos, what adds to the husband's humiliation is not so much the dick size as the fact that the man is black. Just something to think about while you're waxing your carrot or fingering your clit.
The Good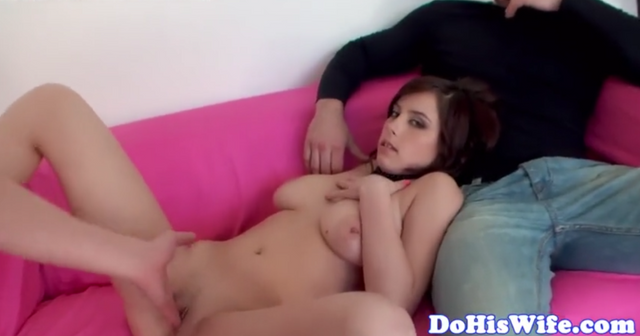 https://www.pornhub.com/view_video.php?viewkey=ph5b1b8af5b66c2
Let's get to it. As mentioned above, the most important thing about a good cuckold video is authenticity. Nothing's worse, cuckold-wise, than reaching the end of a good video to find out the "wife" is a porn star and the "husband" is also a porn star. The man fucking the wife is a porn star too. Instead of a watching a cuckold video, you spent twenty minutes watching some generic porn, which, let's face it, isn't such a tragedy.
But we want cuckold, damnit. The first thing to check before loading up something that claims to be a cuckold video are the credits. If a porn star is in it, believe me, she will be credited. What you want is NOTHING listed under "Porn Stars" for the video on your porn site of choice.
The following video fits that requirement. As far as we can tell, this is legit. So, check off the first criteria.
The second thing that makes a good cuckold video is what makes all porn great: the hotness of the starlet. The young woman in this video is hot, but not too hot. What I mean is that she's really hot for an amateur video. Women in this category usually have one characteristic that is off the charts, but with more mediocre characteristics. For example, a woman may have perfect tits, but a big ass, or a perfect body with a face you wouldn't put on Tinder. The woman in this video has several great characteristics. You will be hard-pressed to find any woman anywhere with a better ass. Her tits are really good too, c-cups if I had to guess. She has great legs and a really pretty face. What's the imperfection? He has the grand canyon of gaps between her front teeth. It's so big it's distracting, and she knows it, and it prevents her from smiling, which is a shame. She's really hot...but not too hot.
But the star of the video is the husband. He looks so pissed off, I felt like he knew who I was and was going to climb out of my monitor like that chick in The Ring. If he's faking, he should be running a Pharmaceutical company with those acting chops. His facial expression starts off at "really pissed" and stays there for the whole video. He barely caresses his wife and seems to reluctantly hold her hand while she's getting plowed. The guy fucking the daylights out of her has a lot of courage. I don't know if I could have fucked her dog-style while her head rests on her husband's lap. Even the camera guy mentions how pissed off the husband looks.
We could've been fooled, but I don't think so. We really enjoyed this video and we think you will too.
The Bad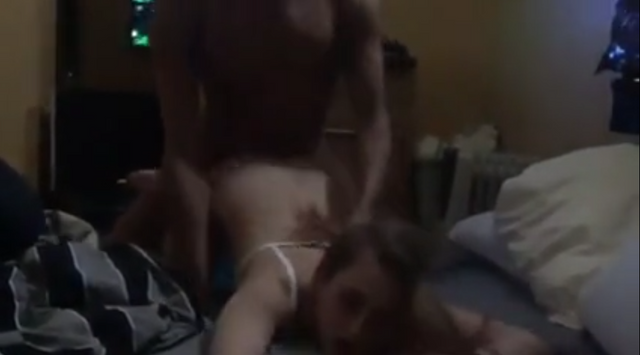 https://www.pornhub.com/view_video.php?viewkey=ph56cb6c2d68c23
In this video, the husband is filming the scene and the wife is in front of a black man who is digging tunnels to the Rocky Mountains through her snatch.
We think this is a legitimate cuckold video, but we labeled it "The Bad" because:
The husband has an active role in making the film
The husband is not being humiliated
The wife is being humiliated
The wife starts crying at the end and the two men laugh at her
In a true cuckold video, if anyone cries it should be the husband. Still, it's worth watching.
The Phony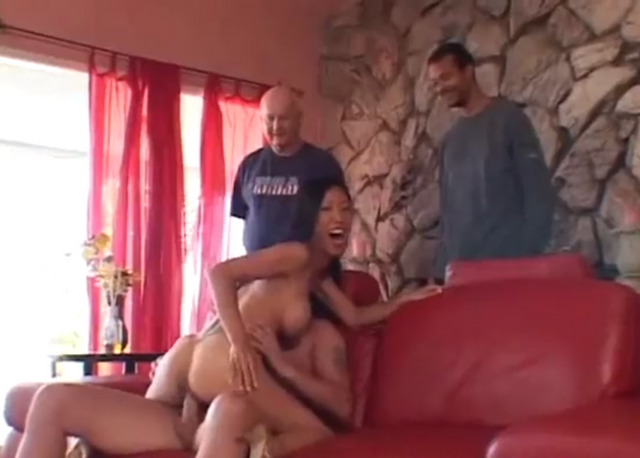 https://www.xvideos.com/video21197507/asian_slut_wife_cuckold_adventure#_tabShareAndEmbed
Referring back to what makes a good cuckold video (see above), this one breaks all the rules. If you watch as much porn as we do, you are able to spot porn stars on sight. As soon as this video loaded, we immediately recognized the wife as none other than one of our favorite porn stars, Tia Ling.
https://steemit.com/nsfw/@brownpaperwrap/tia-ling
If you've done any research about her, you'll know her husband is not black, so straightaway we knew this was phony. Still, if you like Tia Ling, you'll like this.
So Long
Those are our picks for The Good, The Bad, and the Phony for cuckold videos. Stay tuned for future picks of a different style of porn. Happy Jerking.