And well ladies and gentlemen, all friends. We have arrived alive to a new year. A new year full of challenges, propositions and confrontations, but also full of many explorations, joys and satisfactions yet to be discovered.
And jointly with this brand new year. New, so new and still to be released. Also have arrived the 53th edition of the Now Playing weekly contest. So, ¡Join Us! since they expect tougher competition this year! :)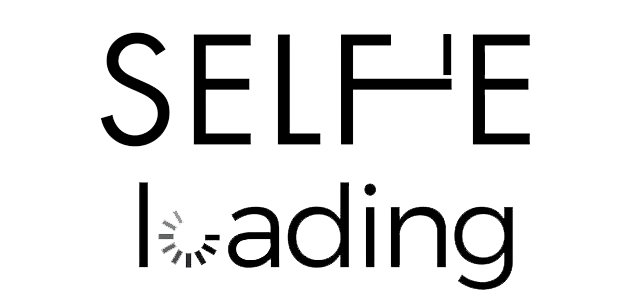 Therefore, for my entry this week I'm gonna share with all of you a very special tune that I'm listening right now and I bet you've never heard before. And I hope and aspire that you like it as much as I do to start the year with fresh reflections and renewed energies.
While only three days ago, I was riding on top of the last day of the year 2018. Yeah! December 31th. And whilst I was standing up there alone in the pinnacle of the old year and onto the threshold of the first day of 2019 awaiting for January the 1st looking at all those colorful firecrackers that were exploding over my head. ¡I suddenly had an idea!
I thought, what if for the next Now Playing Week contest I share a good bunch of the songs of my old venezuelan musicians friends and their bands?
Yes, indeed, while I was standing up there in the heights of the old year. That position gave me an excellent view to see clearly both; the events of the past and those still to come from the future. The latter a little bit less clear and diffuse. But even so, I could perceive well enough their inviting silhouettes.
The point is, that during these last two months of 2018, I've been traveling across a whole heap of new experiences that I had not experienced for years. Mainly due to my notorious tendency to live a Zen/Tech life of old hermit where usually I find more pleasure confined into my own happy and peaceful solitude most of the time.
Oh yeah! obviously. A happy lonely hermit who never lacks of the very good company of excellent music every minute at all times. But the true story that inspire this post is the one I'm gonna tell you next:
As some of you may know, on the last days of October 2018 I had to unexpectedly give the last goodbye to my dear baby sister. This unfortunate and undesirable event had some curious and interesting repercussions in my current life. Specially for this year 2019.
Suddenly and out of nowhere began to appear hundreds of old friends who I had not known anything about them for years contacting me through different means to send me their condolences for the premature departure of my sister. Yep that's right, they all were/are mutual friends. Obviously more close friends of her than mine due our difference in age. But nonetheless acquaintances of both of us, since they all are members of the same underground tribe with which we used to hang out together on many occasions.
But to make this story short. The thing here is. That this fact has lead me to check again what are they doing these days. Where in the world they are right now, if they are fine and if they still are making splendid great music like before. And yes, some of them are still making great music. Although unfortunately a large majority of them are not.
Therefore I thought. Uhm well, in the next chance that I may have, I gotta share a good chunk of my own countrymen music on steemit. A good chunk of our underground legendary venezuelan bands that delighted us and cheered our lives back in the good days.
More than anything, because this was an awesome musical movement that gave to our local music scene a wonderful and colorful vibe that I find missing these days. And undoubtedly it deserves much more widespread diffusion than the one that it has had so far.
And also basically, because in some way I was a fundamental part of their history thru very different paths. In some cases, I had the chance & privilege of play their music with them on stage as a guest musician. In other cases, most of these bands did their first public appearance on stage performing and giving to know their outstanding music live for first time through one of the multiple underground events and parties that I produced and promoted everywhere around those memorable days.
Those early days when most of them were barely starting their musical career and they were just a bunch of very young kids or illustrious unknowns that little by little they were gaining ground in popularity and fame thanks to their great talent and perseverance and also thanks to the chance to finally have found a place as to be able to play their music in front of a generously massive audience that used to attract my clandestine parties at that time. :)
Oh boy! I think this post already is long enough for being the first post of the year. ¿Right?
So, for now, I won't torment you anymore forcing you to read so much babbling. Right now I have decided that I am going to publish that article reviewing a 'handful' of those excellent Venezuelan bands that I am talking about on a next post. And today, for this Now Playing Week 53 I'm gonna share solely a very special and haunting song.
¡WARNING!
«-☠ ☠ ☠ ☠ ☠ ☠-»
This is a very simple but extremely powerful song. This is one of those songs with the ability of stay indelibly tattooed in your mind, soul and heart. One of those songs with the capacity of stay fluttering around your brain for a long long time. One of those songs of which once you've listened it completely, you can't get rid so easily of it inviting you to reproduce it a second time and another, another and another time. One of those magic songs that after play it one hundred times, you'll surprise yourself humming it endlessly when you least expect it throughout the day. So, you've already been warned. ¡Reproduce it at your own risk! };)
"Romantic Song"
This pair of illustrious characters that you will see throughout this video are two of my good friends who are still creating exceptional and striking music these days. Showing on this video an improvised and remarkable jam session that fortunately was recorded on videotape one night 14 years ago where I had the fortune to be present there as to film them and play their music with them in what for me was an unforgettable night.
Their names are:
Abraham García "Cangrejo" (Acoustic Bass Guitar)
Juan Bautista López "YATU" (Vocals & Acoustic Twelve Strings Guitar)
Both members of the legendary trio and now defunct venezuelan band "Seguridad Nacional"
I really hope you enjoy this song as much as me. And I'll be looking forward to see if you agree with me that this is indeed an extremely powerful song. :)

Leave a comment. Share your experiences and feedback. ¡Be part of the conversation!
«««-$-»»»
"Follows, Comments, Resteems & Upvotes will be highly appreciated"

Cheers!! :)