Hi Friends,
I recently finished an audiobook named The Escape Room, by Megan Goldin so I thought I would share a little bit about it today.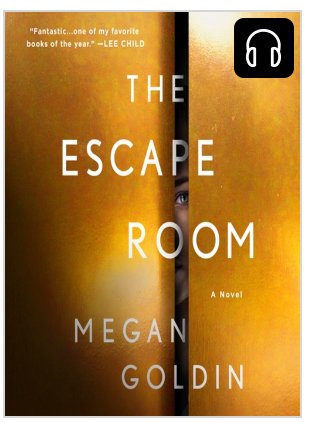 This was the first novel from this author that I have read (it actually may be her first published novel), and I got the recommendation from an Investment Adviser magazine that I was reading.
The storyline centers around a powerful investment banking firm and one particular team inside the firm. The character development was fantastic and, as the title indicates, they end up finding themselves in an escape room – or is it really that? There are a lot of great twists, turns and surprises which I do not want to share here as it would be giving up too much of the book.
I give this novel a 5 out of 5 and highly recommend it, as it was one of the best novels I have enjoyed in the last few years. If you have any interest in business, finance, stocks, or escape rooms – this is a must read, in my opinion.
Thanks for coming by, and I hope you can check this one out!
Brian