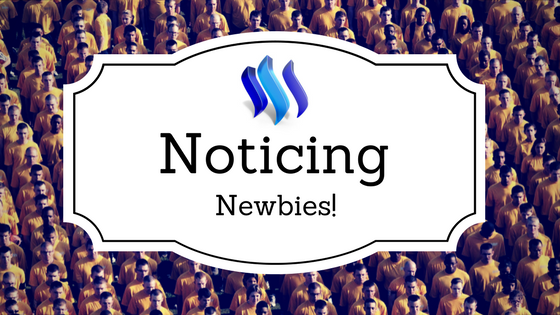 With so many users here now I keep thinking about how much harder it must be for those new to steemit than it was when I joined nearly a year ago. So I decided to start a regular post to give a shout out to some of the newbies that catch my eye each week.

@tishyaoedit is a surface pattern designer who joined us here in June. I'm thoroughly enjoying going back through her posts which show us how she makes her colourful mark in the world, from glimpses of her sketch pad to showing us each stage of the design process.

@dandesign86 has been with us since June and has been playing with the steemit logo making some great variations and designs some of which we are free to use (I used one of them in the header for this post), as well as designing a steemit smart lamp that allows you to set goals and tracks your progress towards them at a glance. https://steemit.com/design/@dandesign86/steemit-smart-lamp-design-which-tracks-your-progress

As a yarn addict and I can't help but get excited when I find a fellow fiber artist so have to give @creative-life a shout out. She has put together a great little collection of articles for anyone interested in knitting and has published them in English and German. If you have ever wanted to learn now is the time to follow her as she is starting a series of articles covering the basic knitting stitches.
Have you ever looked at a yoga mat and thought "hey that would make a great hat!" me neither but cosplayer @darxide403 did and the results are fantastic. Being a whovian myself I was particularly impressed with his collection of popular culture
steampunk mini hats. https://steemit.com/steampunk/@darxide403/pop-culture-steampunk-mashup-mini-top-hats-star-wars-doctor-who. I can't wait to see what else he has in lined up for us.
I hope you enjoy their blogs as much as I do.
If you've found an interesting newbie or two tell me about them in the comments, they might make it onto next weeks list.