Viking history - part 6 - The Gods 1
The vikings had a lot of different Gods they related to for help to get true their daily life and to understand the mysteries of life. There were gods for war, healing arts, wisdom, cunning skills, fertility and many more.
In this article we are going to look at the three Gods that probably had the most to do with the life of a viking.
Odin
Odin was the most powerful of the Gods. He was also called "Allfader" in Norwegian which means something like father of all. He was the chieftain of all the Gods and lived in Valaskjalv, a house in the great hall of Valhall.As the chieftain of the Gods he was considered to be the God of wisdom and he got his wisdom when he sacrificed one of his eyes to have the opportunity to drink from the fountain of wisdom.He had also a horse called Sleipner. This horse had 8 legs and Odin used it to ride all over the world in a blink of an eye.On his shoulders sat two ravens with the names Hugin and Munin which can be translated to Thought(Hugin) and Mind(Munin). By his side you could find his two wolves Gere and Freke witch both can be translated into greed.All larger viking settlements had a kind of totem that represented Odin and here the vikings scarified all kinds of things form food to a seldom time a volunteer viking. But, human sacrifices were early and happen once every 7th year. And the scientist are still not completely sure if it really happened or are scary tales used to scare the children.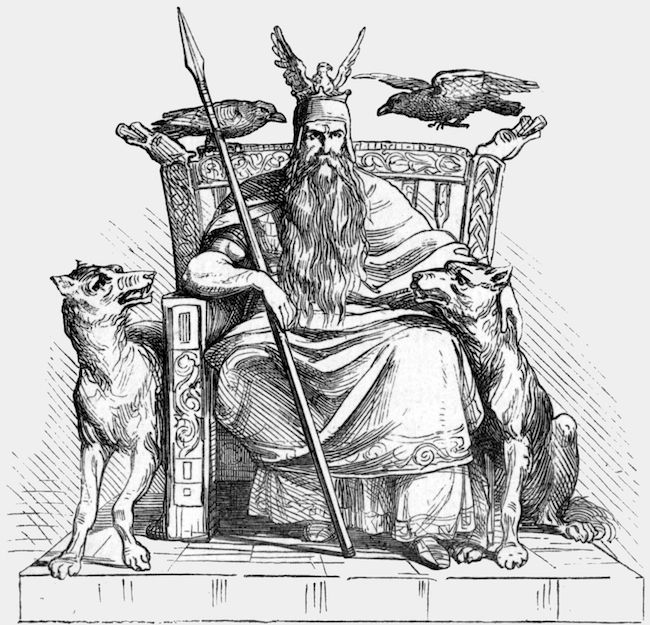 Thor
Thor is the son of Odin and second in power of the Gods. His most important task as a God is to keep the world order. He was also the God of thunder and controlled the weather. Beside that he also was the God of war and most of the vikings had a holy hammer around their neck so Thor could watch over them, both in battle and in their many sea voyages. Thor´s mood was know to vary a lot, he could be joyful and happy in one moment and could turn it into a rage if someone said something wrong to him. He was also know to be abrupt, stubborn and short-minded. He was in a constant fight with Jotnene, a kind of giants or trolls that lived around in the outer plains. He often used his magical hammer to crush their skulls and when he threw the hammer it always came back to his hand. There were no one else that could lift this magical hammer. He also had a sled or a wagon that was pulled by two capricorns and when he road his sled across the sky it made the thunder. So, when it was bad weather outside, the vikings knew Thor was riding up in the sky looking for giants to slay.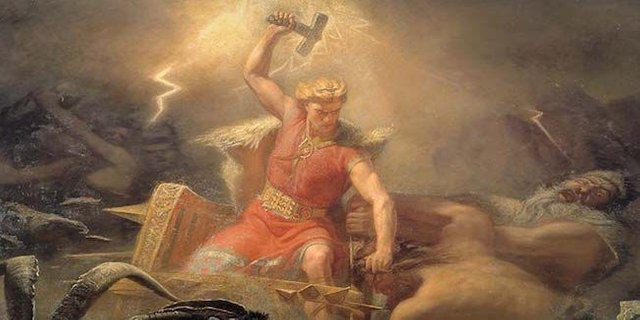 Freya
Freya was a fertility, love and war Godes and she was said to be the fairest of the female Gods.

She was often called upon when it came to problems with love affairs or when women either had problems with getting pregnant or when it was time to go into birth. She had control over the growth in nature and before every spring the vikings called upon here to come and bless the season harvest. She was married to a God called Od, but he disappeared when he was walking the earth and it is said that Freya cries often when she thinks of him. Here tears is said to be of pure gold and therefor the vikings appreciated gold highly and often referred to it as "Freyas tears"

Hope you liked this update on the Norse gods and keep following the history of the vikings!
If you want to read part 5 click here

Until next time, stay safe, warm and dry.
Kindest regards
@Gyldenhorn