Hi, this time I am going to share some hints and tips for you who are wondering about how to write good posts here at Steemit.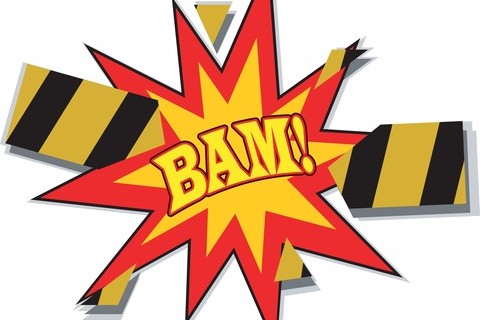 1. A good heading/titel

One of the most important things about a blog is to have a good title.
This is the first meeting your readers have with you and your post so put some thoughts around what you use as a header.
Do you have the opportunity to use a number first, do it. Then you stand out from everyone else who uses text.
Your title should preferably contain no more than 10 words.
Be specific about what the blog is about.
Blogs with tips and tricks, like this one, can often be smart since there are many people out there who are looking for a knowledge you possess.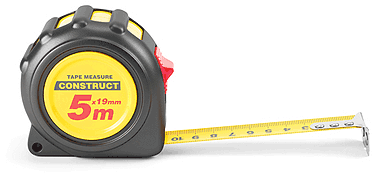 2. How long should a blog / post be?

Basically, the longer it is, the better it is.
A lot of research has been done on the subject and one of these shows that the average posts in first place in Google is over 2400 words.
These posts are also the ones that are shared and linked most times.
Here at Steemit, I have not been able to find out if long posts are resteemed more than short posts, so if any of you sits on such information, I appreciate if you can provide feedback in the comment felt.
Sometimes it may be correct to write shorter posts. This may be the case where the content should contain pure information, such as this post you are reading now.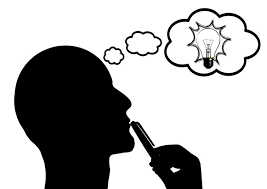 3. Write because you like it.

If you like what you write about, the words will fall more naturally and it will be perceived as more interesting to your readers.
Things you write about that you dont like, will shine through and you may risk losing your followers.
But, try to vary between writing about the different things you like. It is quick to get a writer`s block bar if you have only one focus area.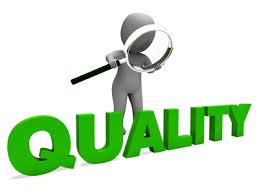 4. Quality

There are millions of millions of posts and blogs online, just as there are millions of writers out there.
You've probably surfed one post after the other without completely finding the content of interest. But suddenly an article sucks you in and you really feel that you got something for the 5-10 minutes you were reading.
If you have not noticed the author of the article before, the likelihood is that you will do it after your meeting with his blog.
What most often distinguishes the really good from all the other writers on the web is that they always maintain a high quality of what they deliver. This ensures that you who read and follow are always safe and secure with the content when you are at this person's posts. And the choice will be easy to read his or her new post before you move on.
So, you should always strive to deliver as good quality as you can.
If you want to train to achive good quality, I recommend that you find skilled writers who write about things that fall under your interest. Read their posts and see how they build up their blog or post.
It is not forbidden to learn from others who have gone the way before you. Just remember not to copy their blog into your own. Plagiarism is not okay, but again it is allowed to get ideas that you can developed into your very own blog.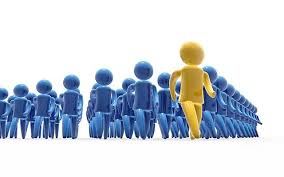 !
5. Take care of your followers.

One big mistake many bloggers and writers do is that they do not think of those who actually made it possible that they are where they are today. This is often the reason people fall down from the throne and don`t get back.
People who have taken the time to vote for your blog and given you a constructive comment, should you always replay to. And here at Steemit, always vote for their comments. Having a two-way communication with those who follow you will only strengthen the relationship between you and them and it will make your post more alive.
And if you're lucky, ideas will appear that you can write about in a later post.
And you can ask your readers about what they would like you to write about.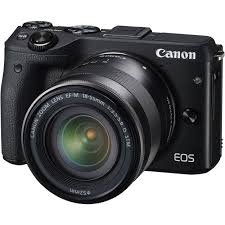 6. Use images.

A blog should always contain at least one image. Preferably many.
Images will make your blog visually pretty and the expression one picture says more than a 1000 words actually rules. Your brain processes a image 60,000 times faster than a text. So, if you have the opportunity to insert pictures that you think should fit and you can combine the pictures with a suitable text, it's absolutely great for the post.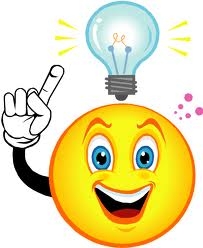 7. Have a lot of ideas written down.

Sometimes, one good idea emerges one after the other, while other times the writer`s block appears and it seems that you will never be able to find something sensible to write about.
If you have been a little smart during the creative times and written down the key words, you can pick up these notes and deliver a blog of quality, quality and quality.
When I come up with good ideas for what I'm going to write about, I often write down this in key words on my phone. In this way, I can in theory write an article whenever it may be.
I try to write at least one post each week, sometimes more.
For those who wish to write one or more post each day, I recommend you have a stock of good ideas before you begin. You do not know how fast it goes before you get out of ideas.


Hope these 7 tips on how to make better blogs while hoping for more followers was useful to you.
Feel free to comment if you have other good tips on how to make great posts.
Do you have questions to my tips, please be free to make a comment.