What's Kink Got To Do With It? Deaccessioning in Grassroots Archives
My colleague @dduquette provided us with a great summary and synthesis of this week's readings – The Library Company of Philadelphia's 1987 annual report (penned by James Green), Derek Fincham's "Deaccession of Art from the Public Trust," and Nina Simon's "Instead of Selling Objects, Build Public Trust." I was struck by some of his concluding questions:
What responsibility does the institution have to its constituency in its deaccessioning process?
Is there a discernible difference between how they can deaccession gifts versus purchased objects?
What are some ways to work around these issues of authority in the deaccessioning process?
Let's try taking a "bottom-up" approach to (de)accessioning. In the case of grassroots, community and/or subcultural archives, for instance, we can emphasize what John D'Emilio once described as "how precarious the survival of our historical records has been." In other words, a collection's cohesion and survival is tied up in its rarity and cultural significance.
The arts and culture sector fetishizes materiality; private collectors and traditional institutions alike circle like vultures, vying to acquire the best and most unique pieces – at least those that fit their preexisting narratives. But community archives are more likely to honor the organic composition of collections because they are founded for the express purpose of preserving marginalized histories, destabilizing the canon, and making materials accessible to those within the community.
The process of community archives' formation and acquisition serves as a counterpoint to deaccessioning policy. For example, the Leather Archives & Museum (LA&M) was formed to keep materials from a marginalized subculture intact. The collection began with the erotic art of Dom Orejudos, used to promote important events and spaces in the community such as International Mr. Leather and Man's Country Baths. LA&M's Founder and President Chuck Renslow recalls attempting to maintain his partner's work:
Left with this treasure trove of sketches and finished pieces, and concerned about their preservation, I began contacting art museums in Chicago, San Francisco and New York. Each museum expressed an interest, but they all wanted to pick and choose which pieces they'd accept into their collections. I felt it better to keep the entire collection intact.
If archives are founded with the express purpose of keeping materials unified, does it not defeat their entire purpose to deaccession willy nilly? The LA&M's Collection Policy can be found here. I'm unclear whether it leaves room for the haphazard selling off of materials. However, I'm fairly certain that the implicit ethics of the LA&M archivists themselves would guarantee such things would not happen. Such is the sensibility of a community archivist with a personal, political investment in what is being collected and curated.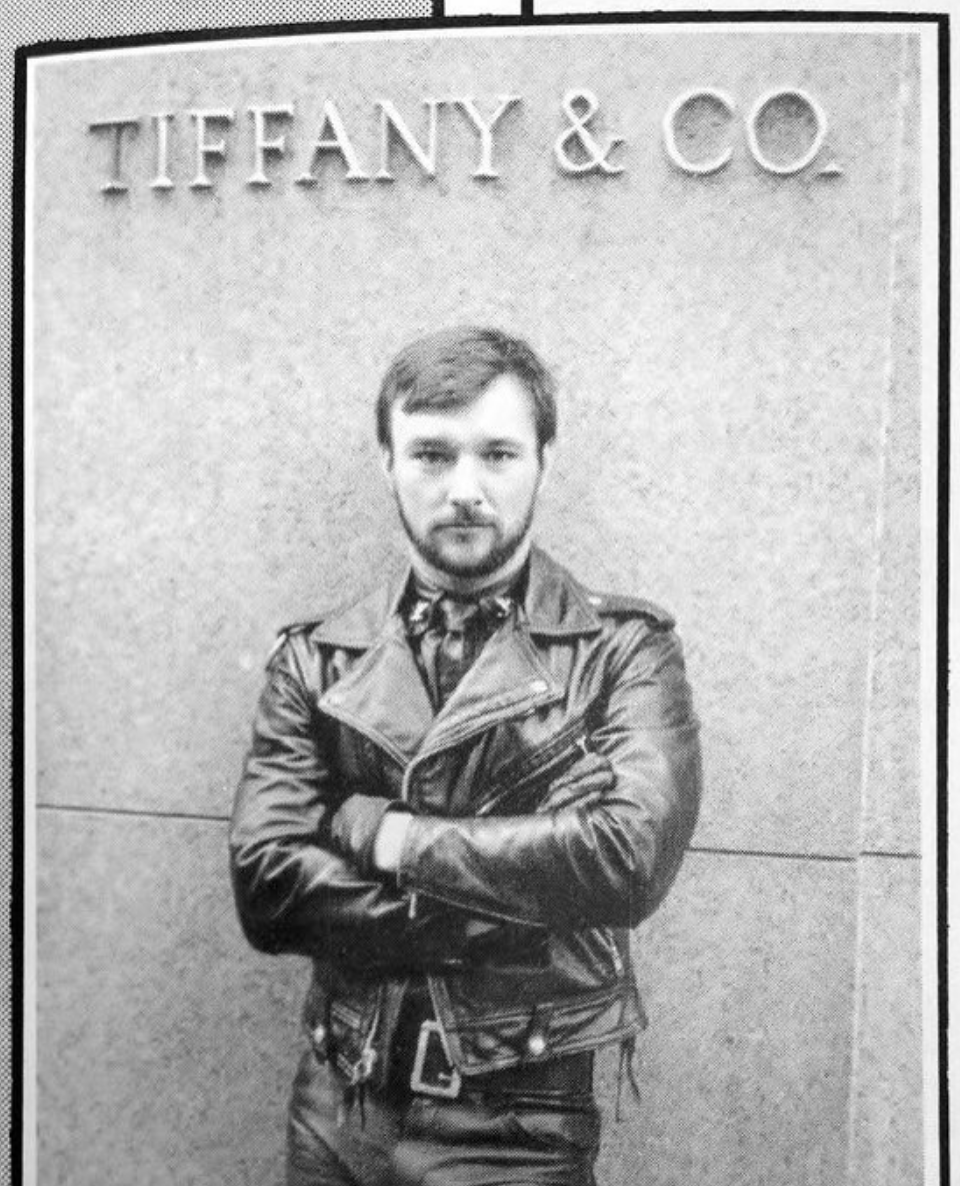 Courtesy of the Leather Archives & Museum (Instagram)
---
100% of the SBD rewards from this #explore1918 post will support the Philadelphia History Initiative @phillyhistory. This crypto-experiment is part of a graduate course at Temple University's Center for Public History and is exploring history and empowering education to endow meaning. To learn more click here.