A Museum Without Collections
We've been talking a lot about the financial difficulties many museums have to face. One of the biggest expenses for museums is collections management and storage. Collections take up lots of space, require special climate control systems, acid free materials, dry fire suppression systems, insurance, security, and more. This adds up to huge costs which, since museums are supposed to grow and preserve their collections indefinitely, grow bigger every year. As someone primarily interested in collections management it hurts me to say this, but what if a museum still had exhibits but no collections?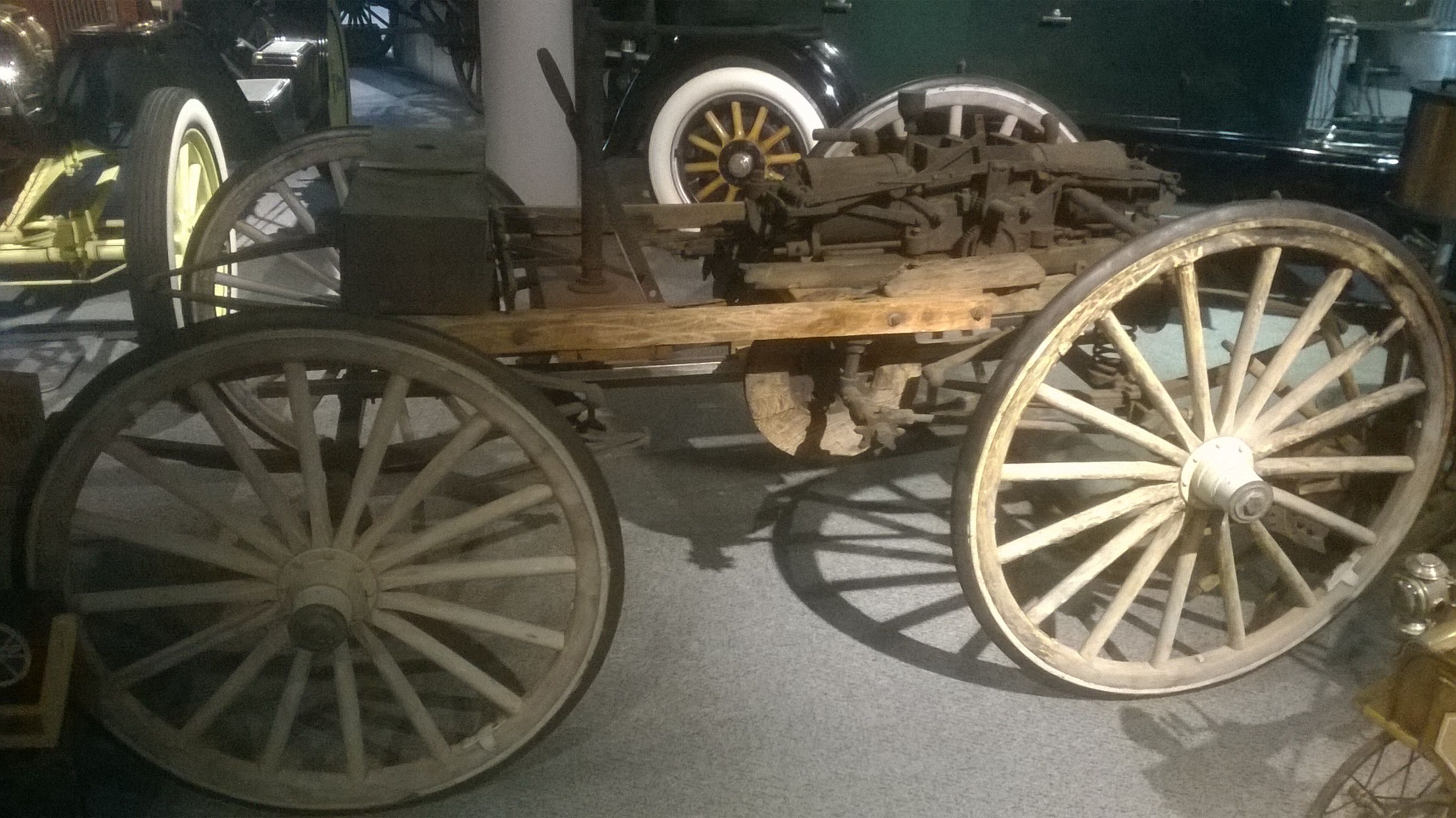 The first American gas-powered car (probably). Photo credit: Me
There actually are precedents for this. Many art galleries have no collections, but simply invite artists in to display their work. Can this work for history? Well, the America on Wheels Museum (AOW) in Allentown has no collections outside of what is already on display. AOW primarily exhibits vehicles, which are generally very large. It would take a huge amount of space to have a large, un-displayed collection of them—in fact, there's plenty of museums whose entire collections space couldn't even fit 6 cars. So, it makes sense why AOW doesn't have collections space. However, they are still able to mount changing exhibitions and keep their permanent exhibits fresh by getting vehicles on loan. Often, these are loaned by private individuals who own classic or unique cars that fit the needs of the museum's latest exhibit. The museum takes care of them while they're on display, then returns them once the exhibit ends. In some cases they're able to get vehicles on loan from other museums, like the Mack Truck museum, also in Allentown. AOW has been in trouble for a while now, as the city didn't meet its obligations, and they'd certainly have folded or deaccessioned if they had to maintain any collections beyond what's on display.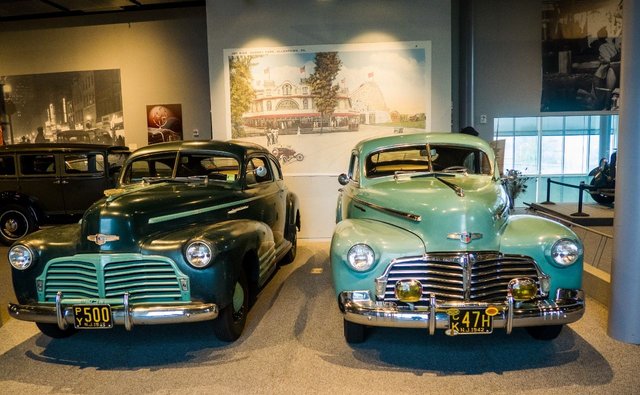 Survivor Cars exhibit at AOW. These cars are completely original, have never been restored, and were acquired on loan from private owners. Photo credit: AOW
Of course, the AOW situation is a bit unique because they display vehicles, which are so large and also available for loan from many private owners. The average history museum, deals with much smaller objects that private collectors may not be as willing to loan. However, other museums have plenty of these objects in collections backrooms. Could this work for a typical museum? Acquire what is necessary for a permanent exhibit, then get objects for temporary exhibits on loan from other museums? Be freed from the requirement to have a separate collections space and maintain objects the vast majority of the public will never see? This could give the museum extra flexibility in spending, exhibits, and projects. Without paying for collections, they could spend extra on developing great exhibits.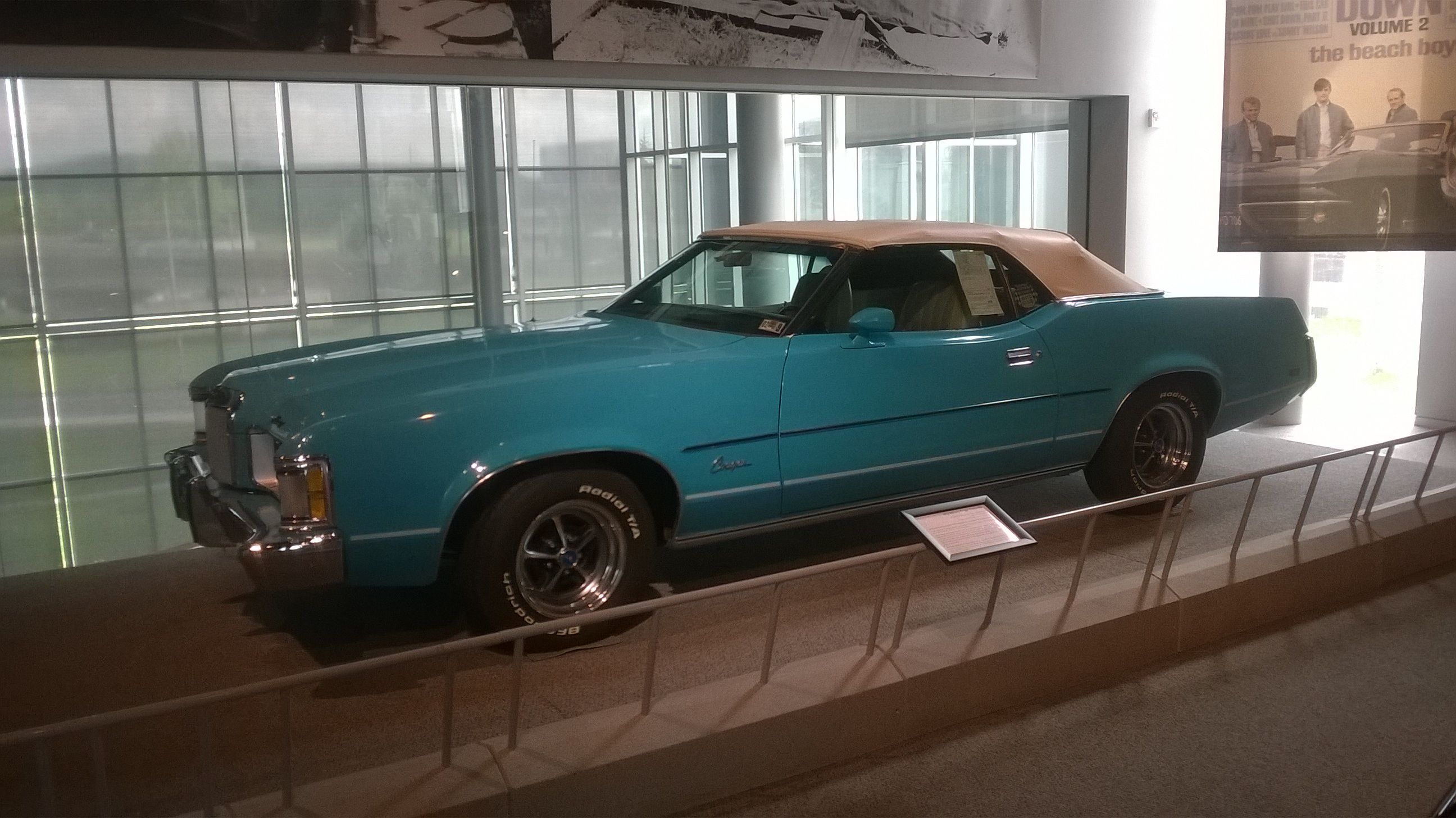 A Mercury Cougar which was on loan. Photo credit: Also me
How else could this work? Could it be done cheaply and temporarily—perhaps a travelling museum that rents space, borrows objects, and sets up exhibits before moving on? This could cater to attention economy, while also reaching out to different communities, kind of like the Steemit-funded travelling exhibit @dduquette and I proposed before.
What do you think? Should new museums not have collections and simply borrow from others?
100% of the SBD rewards from this #explore1918 post will support the Philadelphia History Initiative @phillyhistory. This crypto-experiment conducted by graduate courses at Temple University's Center for Public History and MLA Program, is exploring history and empowering education. Click here to learn more.