Is Youtube Shadow-banning the White House? One Million Subscribers... 318 views?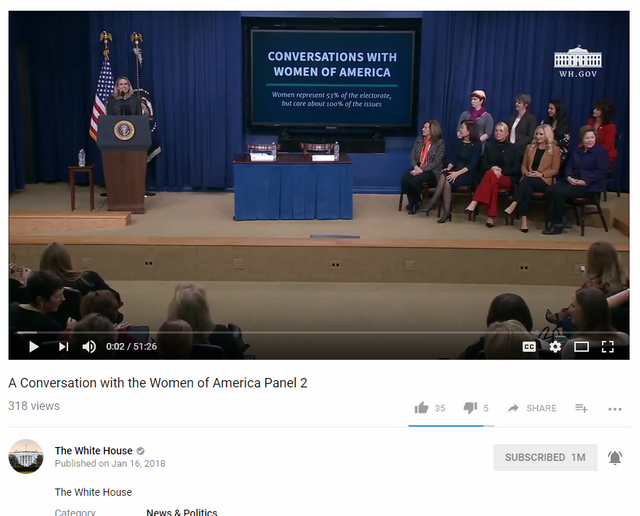 Note "SUBCRIBED 1M" and "318 views".
Shadow-banning: content is banned from the network without notifying the content creator.
It's been revealed recently by Project Veritas's undercover agents that Twitter is "Shadow-banning" content on their platform that they do not like. From the undercover video:
"One strategy is to shadow ban so you have ultimate control. The idea of a shadow ban is that you ban someone but they don't know they've been banned, because they keep posting and no one sees their content. So they just think that no one is engaging with their content, when in reality, no one is seeing it."
Another quote from a Twitter employee:
"Yeah. That's something we're working on. It's something we're working on. We're trying to get the sh*tty people to not show up. It's a product thing we're working on right now."
This is what Twitter has been and is doing to their content contributors. If they do not like the philosophy of the message, just silently block them from getting any views.
Is it possible that Youtube has a similar method of suppressing content they do not like?
Do you see something interesting here?
The White House has a Youtube channel which has over 1 Million Subscribers. This video was released today to those million subscribers. At this moment there are just over 300 views. What gives? Did Youtube shadow-ban the White House?