Nodis, a blockchain based social media marketing platform is thrilled to announce that they have launched their worldwide Series A Token Sale commences last April 6, 2019. This exclusive token launch will empower the development of the network's functionalities and operations that will address significant industry challenges specifically small businesses online visibility concerns and ensure an end-to-end, transparent, fraud-free marketing platform.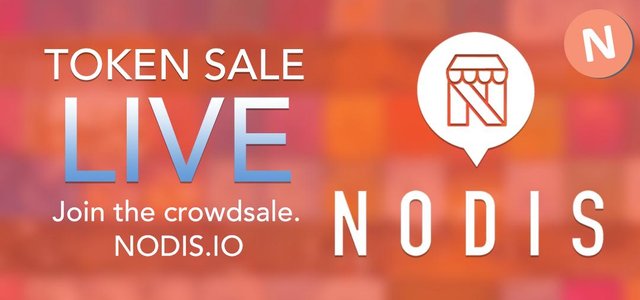 Social media has become the key factor of businesses to get their products and services known to people locally and even globally. But the concern is on allocated budgets that will hinder development to proceed especially to startups and small businesses. Nodis has made this their greatest mission to build a platform that can accommodate all types of businesses to be on the right track. With their unique "Challenges" concept, any business will get its full exposure to a heightened level.
84% of modern society today are relying on online reviews before they execute any purchase. We are in a period with significant influences coming from social media and the millennials as the main users that play a vital role in the growth factor of businesses reputation. That's why Nodis are inviting them to become participants to perform the challenges.
Nodis concept starts by allowing businesses to post challenges on their platform for people to participate. After performing the challenges, participants are required to submit a proof of completion that all users will vote if it has met the criteria of the event. The participants and the voters on the majority side will be rewarded with NODIS tokens afterward.
The whole approach is a win-win strategy that both business and participants can benefit. Businesses can achieve its targeted online exposure through the challenges and voting and at the same time, it will also increase their traffic by means of voucher redemptions. Also, what makes this cost effective is that there is no upfront fee to post challenges. On the other side, participants can get redeemable vouchers from their local businesses and can also be rewarded in cryptocurrency through a non-techie way.
To join Nodis crowdsale, visit their official website at Nodis.io. They also have a token sale bonus program to early contributors that will have the chance to earn the maximum benefit in the first week of their sale.