The Hive
Howdy folks'.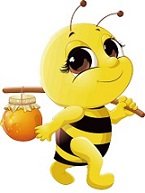 Here we are again. Back with another post saying we need more. Truth is we will always need you and others. Eventually, we hope that all of you who stayed are the ones we are helping back at a future time. Those who helped build up the assest Should be the ones who gain from it. With an asset coming from many varied directions. It will be diverse in its return to communities, Spreading the Economy for use among various communities. Enabling different areas of Steem to work together in an economy system they can have trust in not to devalue by any substantial amount over night. all of these things are possible if we focus some effort.
The solution is not over night and needs to be built. This post is with intention to try gain some SBD support from @ecoinstant He has a project going now offering a massive SBI giveaway. You can read more Here!
This post is because Both short term and long term I think it meets the Ideals and terms for this promotion.


Why should The Hive gain some SBI
The Hive aims to be exactly as it reads. A hive. there for everyone to gain some benefit from. Not always an easy task to do. It is much easier to accomplish if it is done in a non direct manner though.
While we are still in the development stages. This SBI would be of a great resource to hold.
We believe in giving back as much as growing something to support us at future times.
We believe in growing everyone's account around us that share similar interests or pursuits.
We know we can integrate different projects to compliment each other and enhance the experience of Steem from many points of entry for any type of user.
Long term benefits from this project increase yearly to the Steem economy and projects supported on it.
An alternative secondary reward system can be built in, to provide incentive for future bloggers to use blogging entry points to the chain.
A transference of SBI back to a pool to support other projects after agreed targets are reached.
An agreement to purchase more SBI from the SBI generated to replace the SBI originally assigned to the account. (continued after SBI target has been reached).
Delegation to the SBI for support to other future users.
All other Steem we have gets powered up or recycled.
At every point were we benefit from this SBI allocation we want to be giving back too as we grow. We do not believe in a free ride and would use this to grow our self to an independent state, enabling us to promote and support other projects along side our own.
The Hive is currently involved in three publishing accounts. The Hive account itself, @yeswecan and @acta
The name Acta was used to represent action The first account of action undertaken by The Hive. This account aims to provide a 3 X vote to subscribers to assist growth.
The growth gained from this account will while growing also grow other accounts around it. Some will be accounts with a specific function and require supervision from other sources than all monitored by one person. We aim to have these positions in accounts be a contracted position ere by those who manage the account get remunerated from the account.

Breakdown.
With any SBI received we will begin by allocating any liquid Steem generated from the vote to the purchase of more SBI at a rate of 25% of growth. Return 25 SBI for each 100 SBI we grow from re-subscription.
On success of our own projects we will begin to grow a support for the SBI account which can delegate in support of other accounts making use of the vote it can provide.
The long term benefits of this project are the increase in the price of Steem. If you are still building up your asset this is a great time for you to do so. The Hive will provide a means for demand for Steem. This amount will increase yearly and eventually monthly. Increasing the value of the Steem you hold. It will also provide a buyer each month should you wish to trade your Steem or SBD.
SBI granted to the @Acta account is a positive move forward for many area's of the Steem chain and economy systems.
Hive Discord Server: https://discord.gg/dJHzSvc
The Hive projects:
Providing the lottery ticket for the Euro Millions Lottery.
Participation in this fun weekly draw can be done by subscription to the @yeswecan account.
Vote support initiative.
Assisted growth provided through the @Acta account.
Subscription to this project is limited placements, The majority of these have been taken now. Always room to squeeze in one more?
To participate in either or both of these promotions.
Contact: @thehive on Steem or discord through The Hive Discord Server
All the Hive Logo's and Banners graphics are provided
by
@Charisma777
Referral link:
https://initiativeq.com/invite/r4rbicu7m
https://www.mannabase.com/?ref=e7ee2ff1bd
https://wirexapp.com/r/e3a0654c206c4a15a8aabf8ad1919560