Long over due...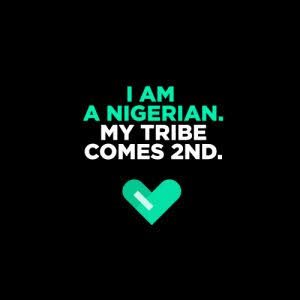 Hello an hi once again,
So this is a story about the time I did pre-degree in LAUTECH (Ladoke Akintola University of TECHnology).

I met a girl there then her name was Yetunde(not her real name though),she was from Ibadan and she had heard that Ijebu (where I am from) are very troublesome and diabolic (too much voodoo).
Well thing is I could understand where she was coming from 'cos of the tales she may have heard,the funny thing?
Well...I had also heard stories about where's was from(life is funny that way,right?)

The twist in the whole story was she had no idea her mum was from Ijebu...guess her mum was so in love that she didn't care,what would or could happen and moverc with her man.
My mother wasn't and isn't Ijebu she is from the east,east as in from Edo state and she happened to be in love too.

Lesson/Point? ; None just yet..but I will be dividing this episode of "The Nigerian condition" into two,see this is tribalism amongst Yorubas' and I havnt begun to go into it or even talk about the three ethnic groups...
There's war within.and more outside...


@otto11...peace and see u guys later