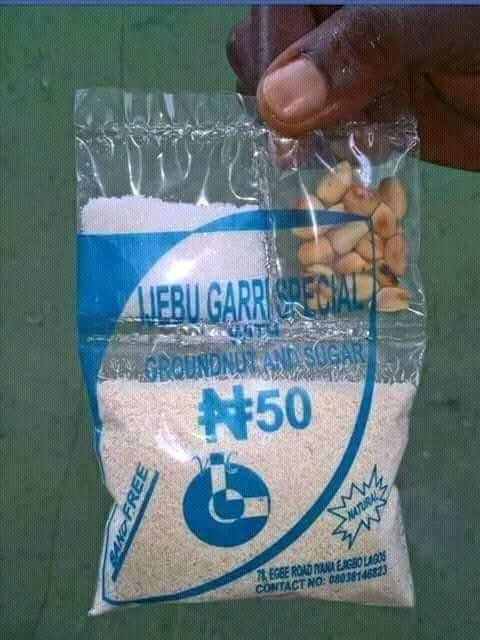 Hi steemians. I know we all are eager to know what's packaged in this photograph.
But even a 1 year old child can Identify this food any time, any day.
Ladies and gentlemen I present to you Nigeria's top consumed food in the world. It's made of cassava
You can call it cassava flour.
Garri in English dictionary is pronounced as /ˈɡari/
Other countries like Ghana, togo and Benin also eat it.
It can be using in different ways.like flour, Akpu and so on.
But I will talk on the quickest way to consume it.
It's called garri after passimg through the process of harvesting, pilling, soacking, grinding and flying (with or without oil)
With this process, it can stay for a very long time with the avoidance of liquid, moisture, sand or durst.
In my community, we usually call it garri flakes
It's used to fight hunger. Lolz. I mean it's just to keep our nerves calm before we prepare our main food.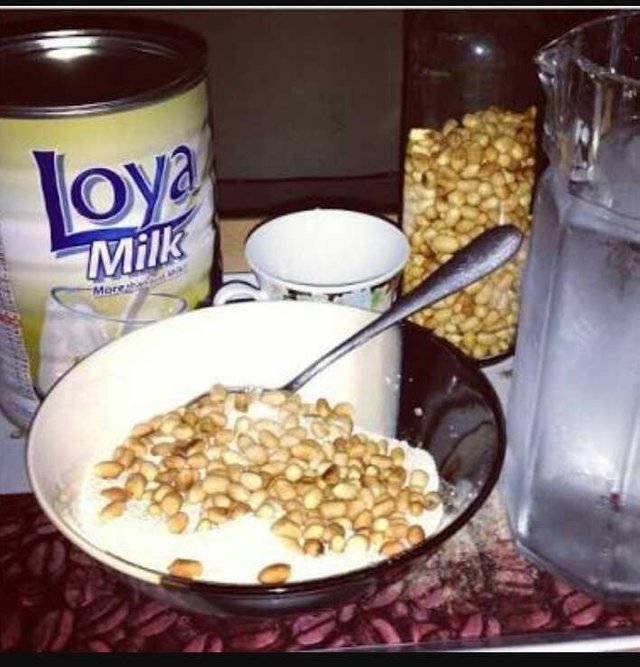 It's eating with the combination of cold water with other varieties of choice like salt, sugar, groundnuts, milk, honey or you can eat it without these varieties.
It can be supplimented with other food like beans.
It's sold in every market and retail shops
It's cheaper to buy in smaller communities.
Thank you for reading. Kindly upvote, comments and resteem this post.
Here is a little profile about me. https://steemit.com/lifestyle/@michaelcj/my-life-as-a-bachelor
My testimony on Steemit
https://steemit.com/testimony/@michaelcj/tricycle-adventure-on-steemit-com-my-testimony-2017811t45931752z
Steemit Event in Nigeria by @ehiboss
https://steemit.com/steemgigs/@ehiboss/steemgig-for-steemit-in-nigeria-video-concept-who-is-up-for-the-challenge