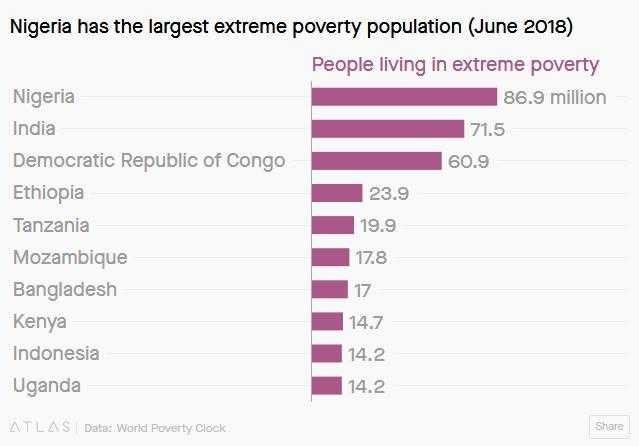 For a country with an abundant of mineral resources, the above diagram is more of a troubling one than a soothing one even if it tells the truth.
How can a country whose law makers take home some billions annually will be subjected to being addressed as the poverty capital of the world?
The people are creative but majority are known to be cowards as they will rather turn a blind eye to the politicians who steal while their eyes are always wide open for the man who steals a bread to eat.
Lots of crazy things happen and people are gradually becoming less of themselves as they have taken it upon themselves to go criminal and demonic.
The number is disturbing and I hope it will get better.