Getting Started with Steemit Tuesdays
@zoneboy hosted a live show for the Nigerian community today on The Dynamic Steemians discord! He had a show themed today specifically for new users. It was one hour long and had a better turn out than I had expected!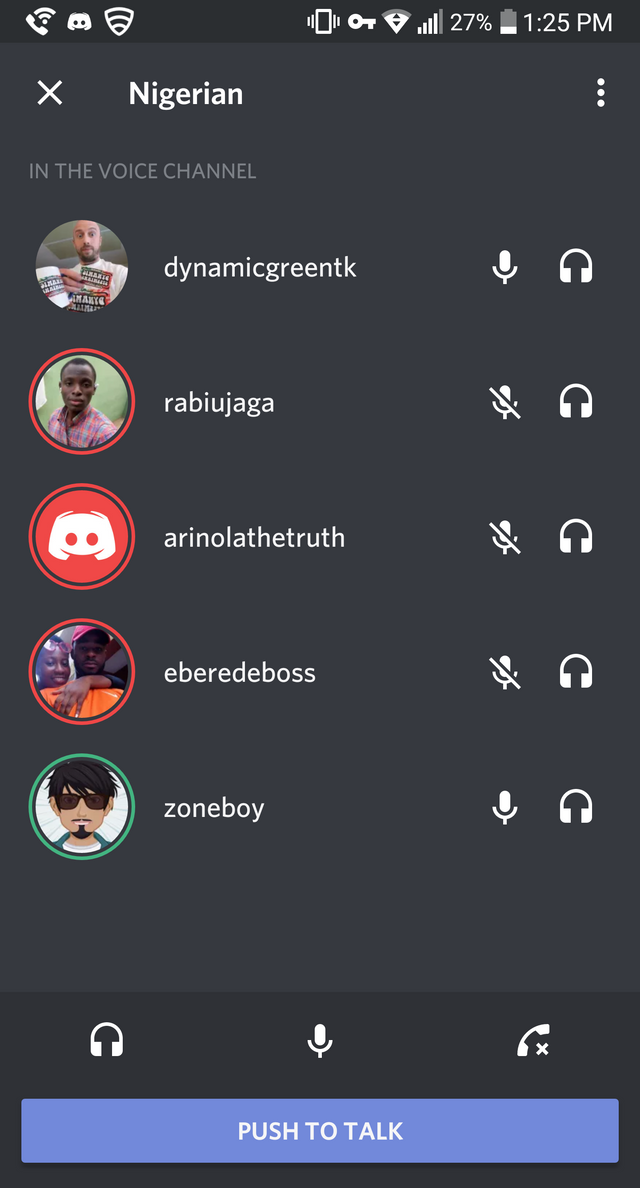 First thing was first, @zoneboy discussed passwords. He shared @pfunk's post about such. Zoneboy also discussed the 4 main keys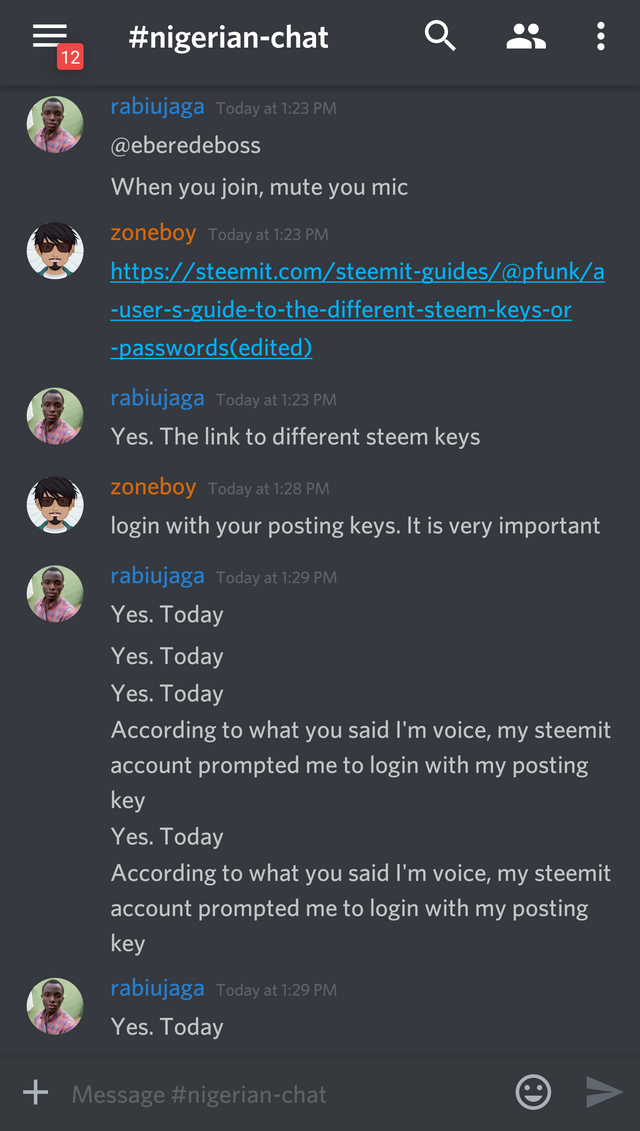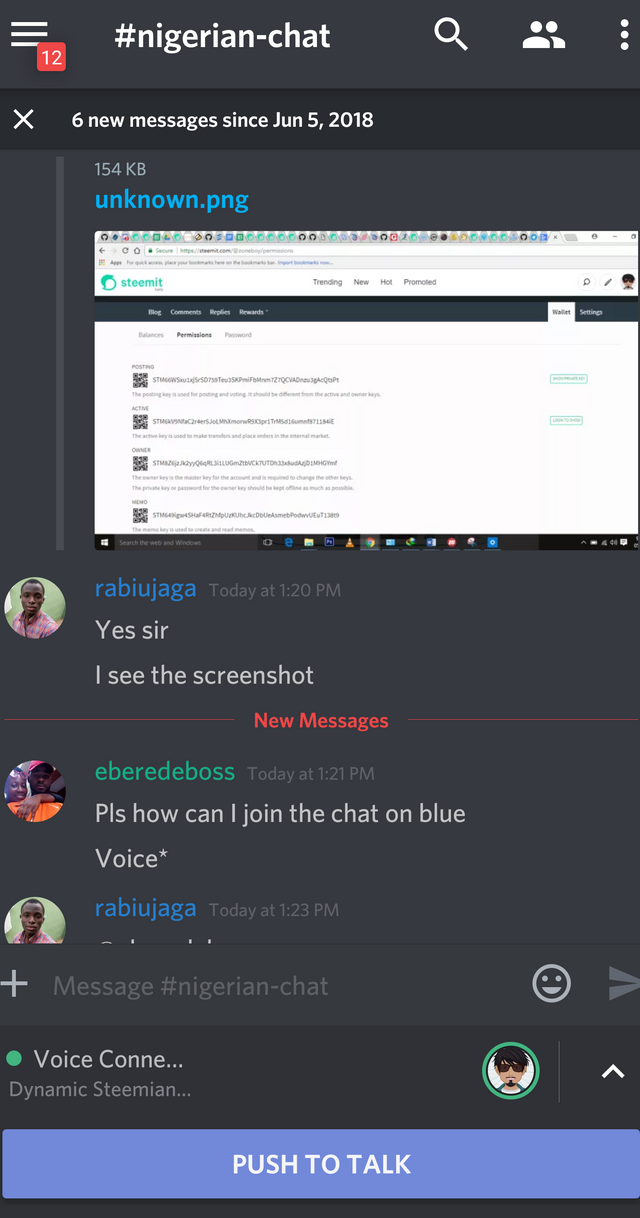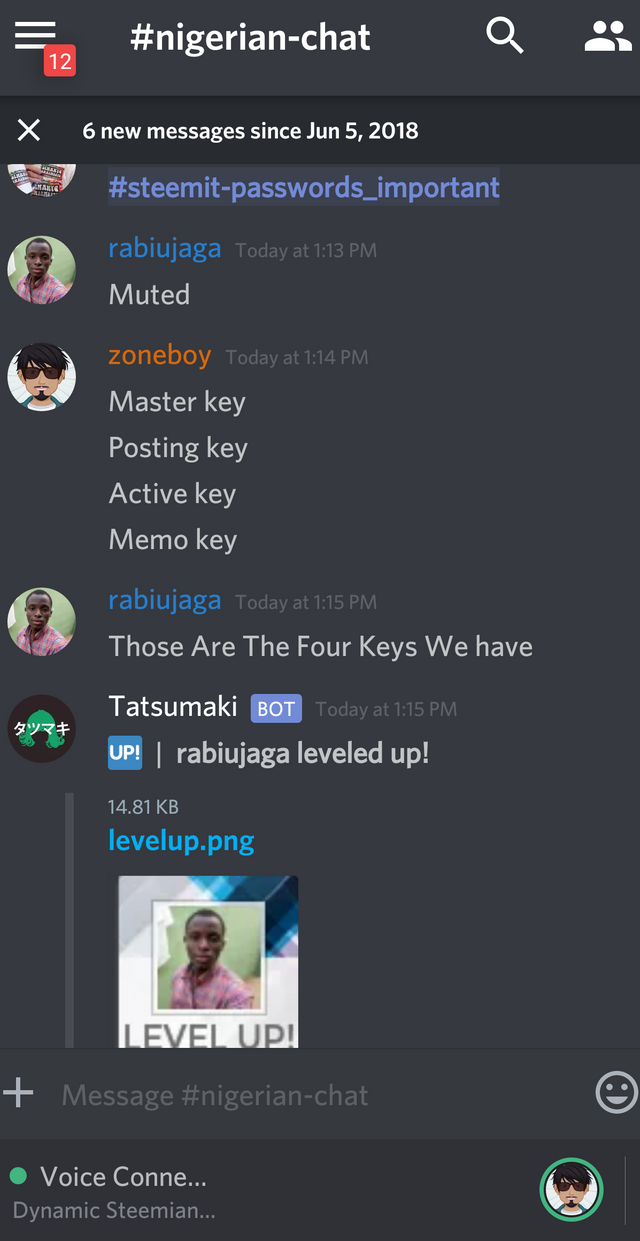 Phishing websites were brought up in voice. @rabiujaga brought up a good point and that was always double check your 'https' to see if its the actual website you wanted to be at.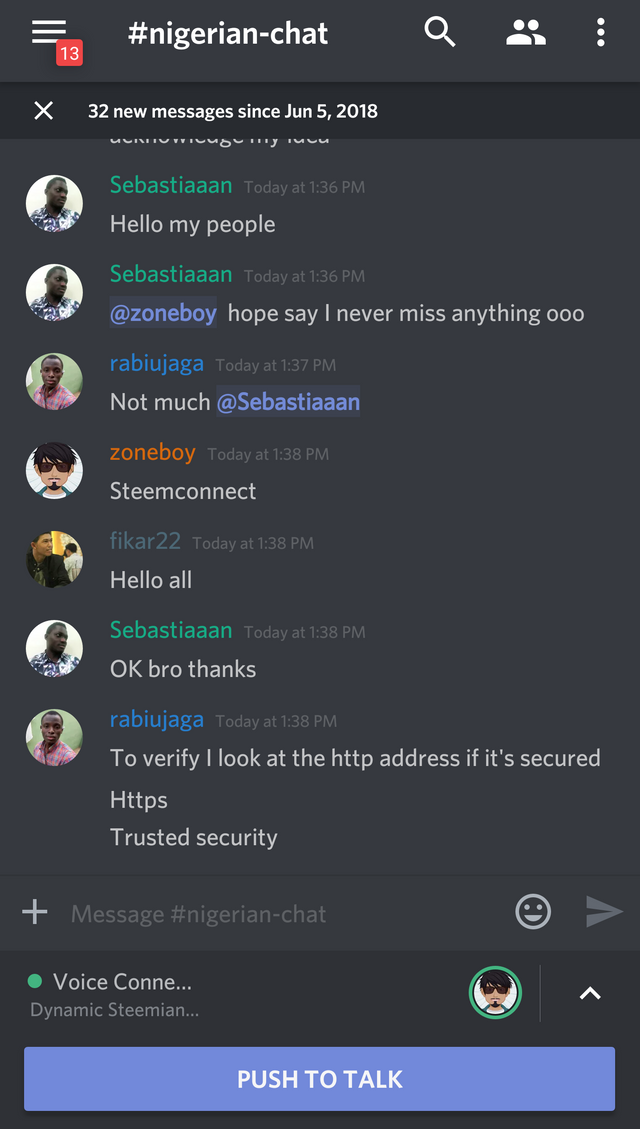 Then @isaria's post was brought up because comments and engagement was brought up.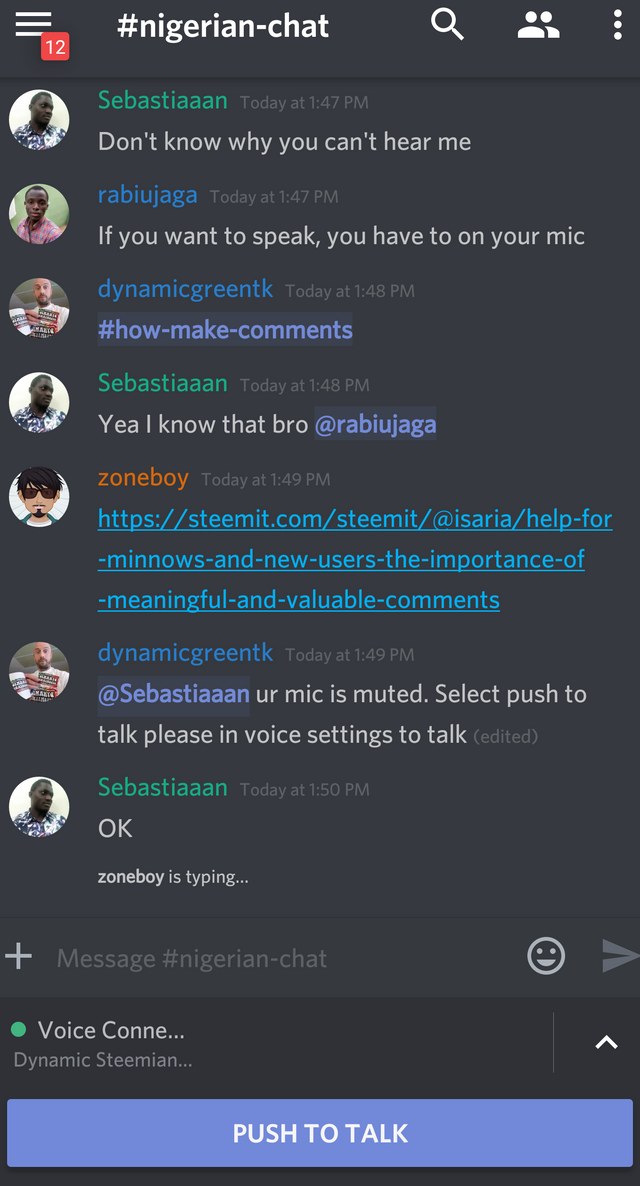 It was a pleasant and informative show for most that attended it seemed! We even had @joyce-okpobo show up fashionably late but still came excited about Ulogs and her journey with the kind @surpassinggoogle there in his discord server steemgigs. Please take time to explore Ulogs as well and how it is encouraging more Steemit user to blog!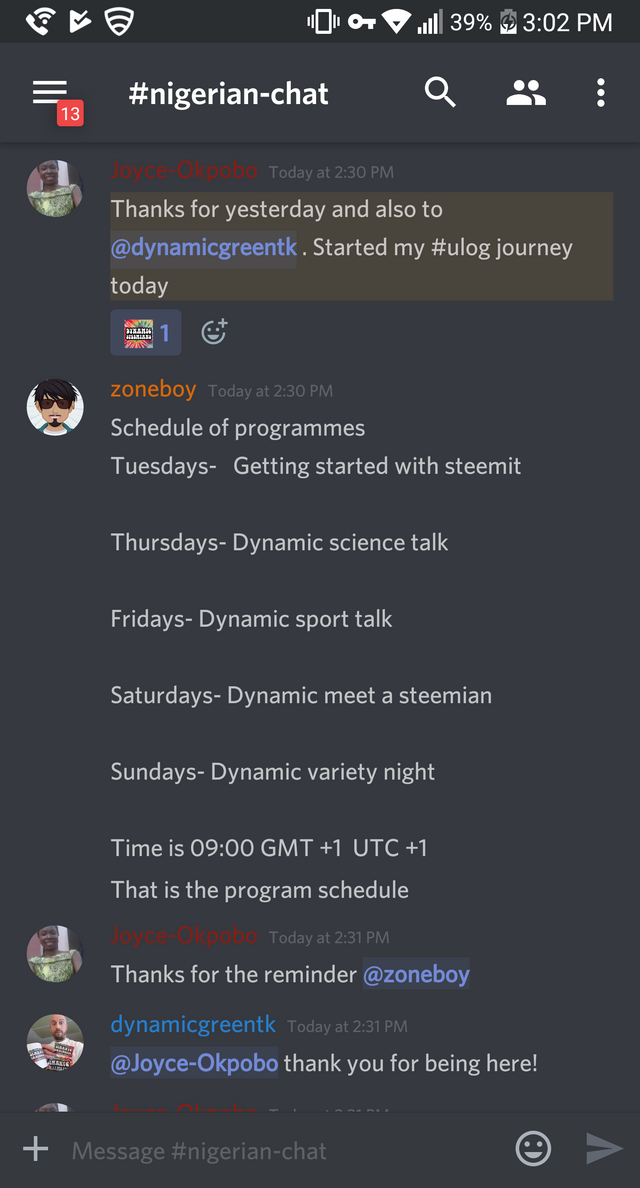 ---