Rarible: My First NFT?! B 🤔
So I did a thing today...
that I thought I would never get into.
Non-Fungible Token (NFT) 🤯
I still don't fully understand what it is or how it works... or WHY?
But NFT is pretty big in crypto space and I wanted to understand it.
So I tried and jumped into it by creating my very first NFT token!
I used Rarible to create my token.Making your own token is easy and you don't need to code or anything.
Just go to https://app.rarible.com/ and connect your wallet.
Click on WalletConnect and scan the QR code with my Metamask wallet.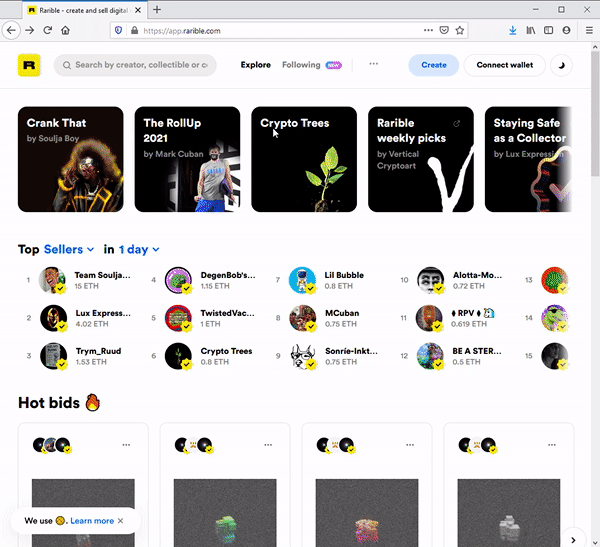 After you connect your wallet click on Create
Here is how you make your token 👇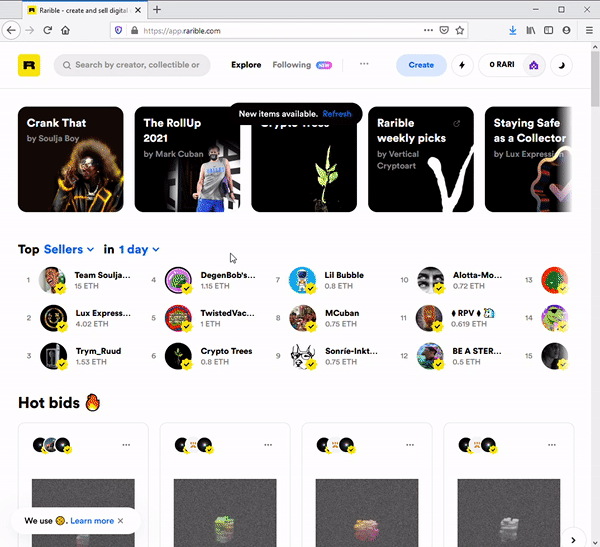 You just have to upload your image or video file and name it and add some description to it and then click Create item. That is it.
This will cost some ETH gas fee though... right now the gas fee is pretty high so making one token costs about $8.
I am still not sure if I want to get into this thing but it was kind of fun and understand why creative people are excited about this NFT thing... kind of.

PREトークン貰えるよ