Week 6 was another great run for me despite many of my picks busting. I did fairly well on Draftkings and NLC2. But it was feast or fathom. I had a lot of teams with big points and then a lot of team where I was in the bottom 10%.
Week 6 Results
Here's how my picks panned out.
Kirk Cousins - 31.8
Matt Stafford - 17.88
Kevin Hogan - 10.2
Amari Cooper - 7.8
Robert Woods - 7.5
Mark Ingram - 34
Lamar Miller - 9.6
Ameer Abdullah - 5.4
Jordan Reed - 7.7
David Njoku - 2
Bears Defense - 15
Some great, some terrible. However, this is why I use a strategy of finding undervalued players then mixing them in with higher priced players. When you pick undervalued players there is a good chance that some of them will be terrible. But usually enough of them will do well and that allows you to mixed in high priced players that give you a high score. This is a primary strategy for playing tournaments. In head to head, I'm a bit more conservative.
I had Cousins in 50% of all lineups and Stafford in 30% and Hogan was a spec play in 20% of lineups. Obviously the Hogan/Njoku plan was a total bust. I took a hail mary to see if I could hit a big number in a tournament. Sometimes odd plays like this pan out and allow you to put huge scores that can take big money in tournaments. But with big swings, you get big misses.
For Stafford, I mixed in playing him with Tate and Jones. Those last 2 both had around 18 points each.
I mixed in the Bears defense which had a good score and then sprinkled in many of these others. So eventually I either had Cousins, Ingram, Bears in most teams. Or I had Stafford, Tate, Ingram, Bears in most teams. These were all value plays and allowed me to mix in guys like Antonio Brown and Kareem Hunt.
Week 7 Picks
This week I see some good injury plays but also some good matchups for higher priced players.
Quarterbacks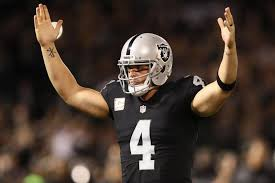 Derek Carr - I admit, this is a bit of a gut call because he just hasn't played the same as last year. After coming back last week Carr looked better than his stats suggest. I just think he's due for a monster game soon. What helps him is that he's at home and playing a high scoring KC offense that doesn't have a great defense. Even if Carr struggles in the 1st half, this could be a game where they end up with 200 yards passing and 2 TDs playing against a prevent. Pair him with Cooper if you want to try him as a value play in tournaments.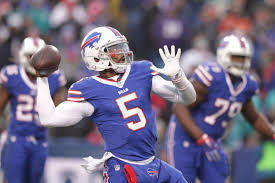 Tyrod Taylor - This is another high spec play. Taylor hasn't put up big yardage this year, but he's also played the Bengals, Broncos, Panthers, Falcons that all have good defenses. This week playing a bad Tampa defense, I think he's got a chance to put up 250 and 2 TDs so for $5100, could be a steal. Pair him with TE Nick O'Leary.
Running Backs!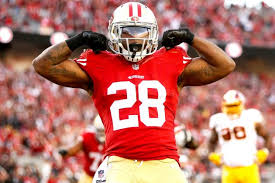 Carlos Hyde - He's been good and he's getting all the carries. The Cowboys haven't been as good against the run. He's basically in position to get solid #1 RB carries without the big time cost of guys like Hunt or Elliott. At $5900 he adds good value.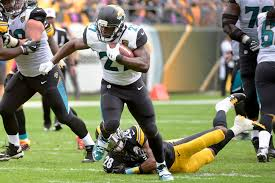 Leonard Fournette - He's a high cost player but he's the workhorse for a team that loves to use him and playing a defense that can't stop him.
##Wide Receiver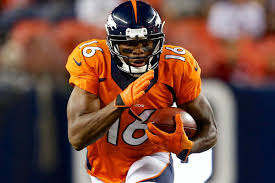 Bennie Fowler - The Broncos threw the ball over 40 time in 2 of the past 3 weeks. Emmanuel Sander is likely out and Fowler will be the beneficiary. Even the Chargers defense has played better, I still think this is a higher scoring game. Make sure to check injury stats.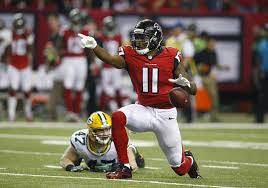 Julio Jones - I played Jones a lot last week, but this week I think he's got to be a high cost player in your lineup. Atlanta has to be itching to play the Patriots and against that defense, he's the one player that has a legit chance to lead all fantasy players.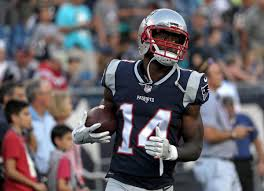 Brandin Cooks - This ATL/NE game will have some scores. I don't see Atlanta letting Gronk run around uncovered like last week, so expect more targets to go to Cooks.
Tight End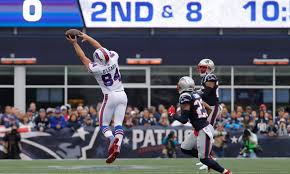 Nick O'Leary - No QB uses his tight end more than Tyrod Taylor. When Charles Clay went down, O'Leary had 5 catches. I think there is a good chance you get 5-8 catches 50-100 yards for $3100. If he throws in a TD then thats a rocket for such a low cost. Double check Clay's injury status before the games start.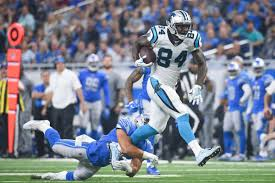 Ed Dickson - Cam Newton uses him much like Greg Olsen. Since he didn't do much last week, he comes into week 7 with a very low $3500 cost. The Bears secondary played great last week, but they have had their issues with Tight Ends.
Defense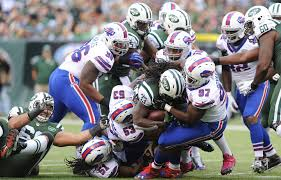 Bills - They are at home against either Winston with a bum shoulder or Ryan Fitpatrick. I like them either way but against Fitz, you have to love this defense.