Milestone complete, rewards, and true blockchain game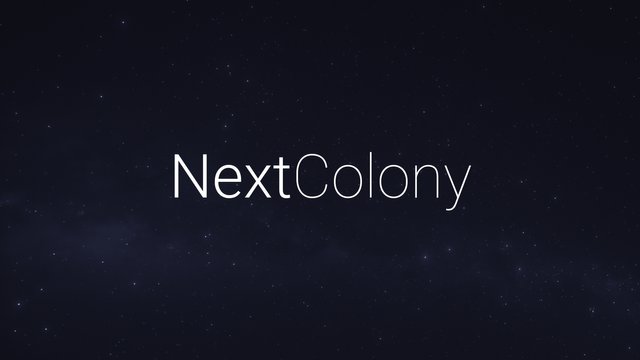 We are proud to announce that the module Fleet has been completed. Three days ago the first fleet was built, assembled and sent to deep space. This module was the biggest challenge so far. This important milestone has been successfully achieved. Now, we're working on the next module.
This is our progress so far:
Buildings ✓
Shipyard ✓
Planets (show/sort) ✓
Galaxy ✓
Skills ✓
Balancing ✓
Shop (chest/rune) ✓
Fleet (explore/transport) ✓
Fleet > Missions ✓
We are now ready to start in 7 days.
What's happened in the NextColony universe?
We would like to point this out clearly: 30% of the income will go back to you. Rewarded will be active players, successful players and alliances that built and defend a wonder of the universe. Important note: Wonders of the universe can only be built on a legendary planet.
The first two auctions ended with an impressive total of 8479 STEEM, and the 3rd and last auction is already at 4002 STEEM. There are only 7 days left till the grand finale. The tension's rising. Most of the bids were dropped at the end of the last auction and therefore the end was enormously exciting. Important note: Bid in time, because it's getting hot in the last 30 minutes.
---
The #3 auctions already total 4002 STEEM
End: April 21, 2019 20:00:00 UTC
Go to the auctions »

Last block is the one that is produced 20:00:00 UTC, according to steemd.com
All bids coming in at 20:00:00 UTC or later won't count
---
We built a true blockchain game which is fully transparent and verifiable. We're convinced that the transparency and verifiability are strong and inherent values of a blockchain game and therefore have a high value for us. Tim wrote about the technology behind NextColony in his last post.
All legendary planets sold so far are real bargains in context with the huge universe/value we're building with NextColony. The first three buyers can be happy. Sell your house, your car, and a kidney - otherwise you'll regret it later.
---
We will open the gates on:
April 21, 2019 20:00:00 UTC
---
Tell your friends, your family, your neighbors, and all your colleagues about the start date.
Something big is coming.
Resteem to the moon.
Thanks for your patience.
NextColony