Activity: We believe in transparency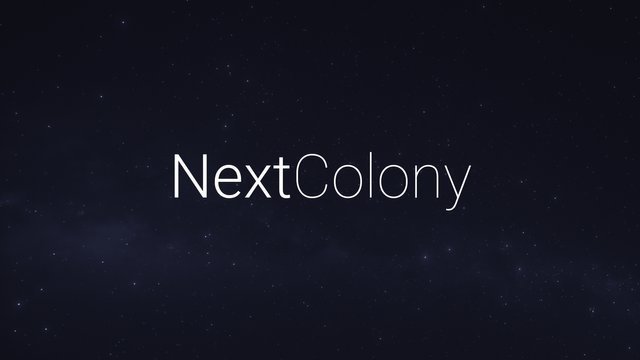 We have just released a new update, which leads to more transparency. Transparency is one of the core values of NextColony and the main reason for us to build a game on a blockchain. We take transparency very seriously, both internally and externally.
With the feature activity you can inspect all transactions we and every single player are doing on the Steem blockchain. Everything is comprehensible for everyone, everything can be inspected. This is the beauty of the blockchain. One of the reasons why we build NextColony is to experiment with the blockchain. That's exhausting, challenging but also a lot of fun!
---
https://nextcolony.io/activity
---
Visit activity to inspect transactions/commands of the team as well as all settlers and raiders. You can filter by your own activities (Me) and by all activities (All), as shown in the screenshot below. Click on 'All Commands' to filter by commands.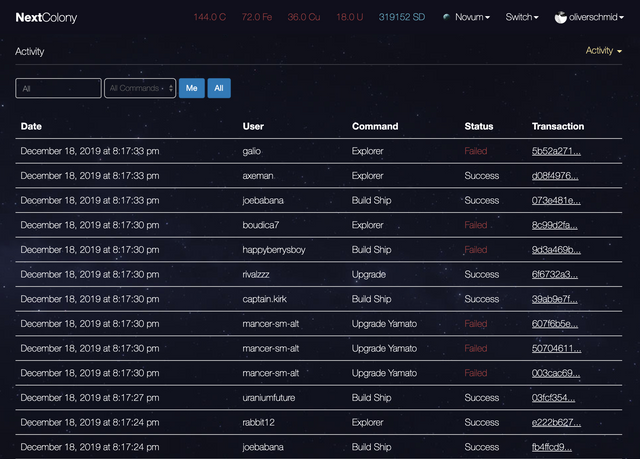 How to hunt Yamatos like a pro
If you hunt Yamatos during a season, you have the chance to earn DRP (Downgrade Reward Points), which you can convert into Steem and Stardust at the end of the season. To hunt Yamatos you need information. Here the feature activity comes into play.
Click on 'All Commands' to filter by 'Upgrade Yamato'. To hunt Yamato you need to know where to find the Yamatos. Here you have all the information about Yamatos who have just started an upgrade and are stuck on the planet for many hours. Click on View to see the detailed view of the planet. Here you can see the Yamatos of the planet, which tier they have and if they will be upgraded.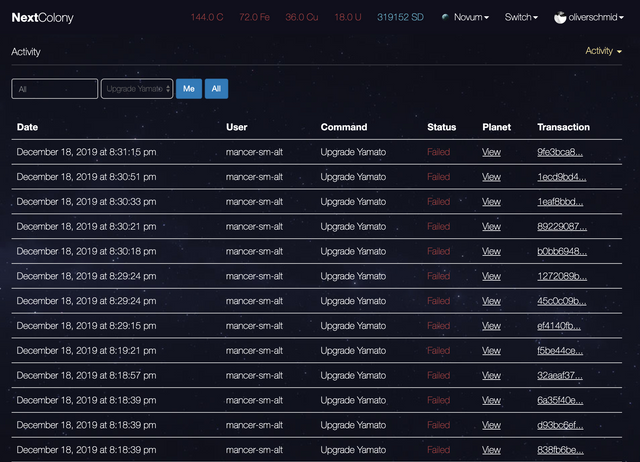 As you know, at the moment no Season is active - so nobody can update a Yamato. As you can see, @mancer-sm-alt is trying anyway - but the transactions fail because the backend understands that the transactions are invalid. However, once the new Season has started, this look very different again.
---
We have to fix a critical bug before we can start the second season. The second season starts soon. Thanks for your patience!
If you have any questions, join the official Discord server.
Stay tuned.
NextColony