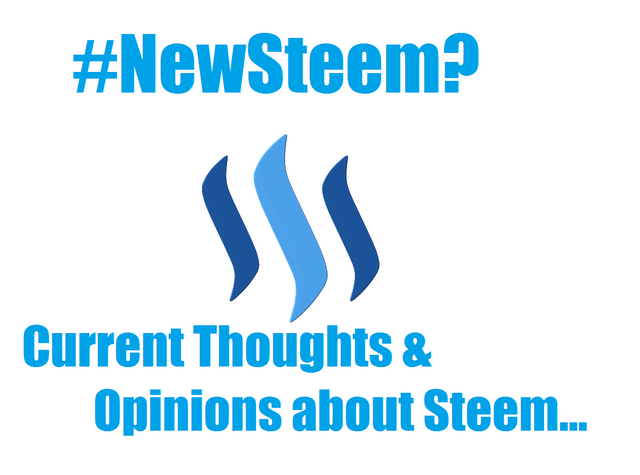 source
For the most part you can do whatever you want on the Steem blockchain although if you break some "rules" you might get attacked and not be able to earn any Steem.
I think the main thing with #newsteem is to upvote at like 4 or 5 minutes and upvote before the herd. If there is not a lot of upvote value after yours then you lose out and your upvote also counts less. I'll probably mainly only upvote at 5 minutes but I might try some 4 minute upvotes eventually. I don't think I will do any 3 minute or less upvotes though but I'm not 100% sure.
What this basically means is you need to use an autovoter. I use steemauto.com but I think there are at least 2 others.
Under the New Steem I think it is generally dumb to upvote any comments although I don't think it is horrible if you do 1% upvotes on comments even though they are technically worthless. This goes along with the upvote before the herd idea. If you upvote solo I think your upvote is worth like 50% less maybe even more so I think you would generally lose out on a minimum 50% curation reward. Plus I think as of now officially I think you need like 4,000 Steem Power to have your solo vote count but I think that will go down.
1 blog post a day is better than 10. I think it makes sense to do one blog post a day instead of 10 due to the "herd rules"
Be careful with the bots. I think all of the small bots are unprofitable now but I could be wrong.
Don't get d---v--ed! Good luck! lol
You might want to follow me and add me to your autovoter at 5 minutes at 100% and also interact with me sometimes. I think overall I am pretty helpful for my followers and supporters. I am a little low on bot funds so your ROI might not be sky high these next few days but in general I have noticed my autovoters do well and it often seems they actually do the best with my blog.
I think these are some or most of the main "rules" but I could be wrong. A lot of the old "rules" do probably still apply like be careful if you're a new user and cite your photos etc. etc.
Sunday 9-1
#king
1120.468 SP
1746 VP