Marketing Monday—What Is STEEM?
For What It's Ultimately Worth
This is an announcement post after a fashion.
I've decided I will dedicate Monday posts to marketing, for as long as I can come up with something to post, and for as long as there is an audience. If hardly anyone really cares about marketing, then I'll switch to something else.
Marketing posts will include things like theory, strategies, actual marketing ideas, ways to implement, etc.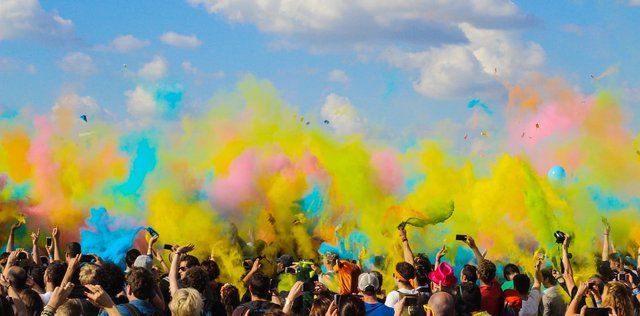 Qualifications
I'm by no means a professional or an expert in this. I have not made millions of dollars marketing major national or international brands.
I do have an AAS in Social Media Marketing, and practical experience as a publisher of small weekly newspapers for 15 years. I also have some marketing experience for my own self-published fictional works.
What I Hope To Accomplish
If nothing else, I'd like to push marketing a little higher up the priority list for community members. I don't know what Steemit, Inc. has planned in this regard, and I don't know if there's any community leaders currently encouraging marketing strategies like there has been in the past.
As far as I'm concerned, the ideas coming from these posts can be used freely, however anyone might find best to do so. That also means they can be essentially ignored. It would be nice if something came out of this, but I'm not looking to become the leader, unofficial or otherwise, of the STEEM Marketing Department.
I'm just wanting to throw some ideas out there, get some others to chime in with their own ideas, and see where things go.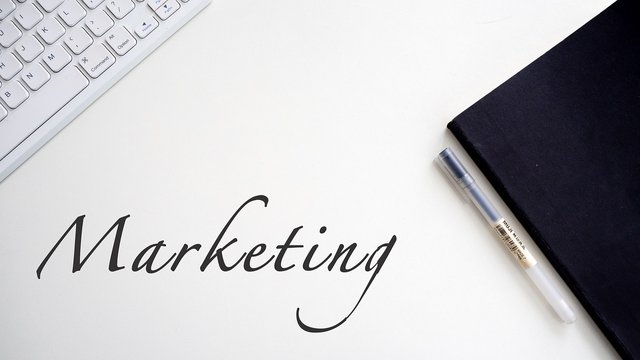 What Is Marketing?
A quick definition could be:
the action or business of promoting and selling products or services, including market research and advertising.
Marketing attempts to identify who the real customers for a product or service are, and then creates promotional media to reach those people through various available networks and channels.
The thought here is to tailor any of what is written in these posts to STEEM.
Word Of Mouth
From my own experience and from what I read and see, word of mouth marketing campaigns are still the most influential kind of marketing there is. We're inundated with advertising everywhere we go, but even so, the majority of us don't believe what we're being told. That is, unless it's coming from a friend or someone we trust. Then we're almost always willing to try to something if it comes highly recommended.
STEEM has a community of individuals with different life experiences, knowledge, interests, cultures, needs, etc. However, I think most of us have something in common, despite the diversity and possible divisions.
We want STEEM to do well.
In order for it to do well, there needs to be more and more people here. There needs to be more active STEEM accounts. There needs to be more long term capital. There needs to be more dApps and more development. There needs to be more engagement and more to do.
People Don't Know About STEEM
While that's pretty true, most people don't know much about Crypto in general, so it's not just STEEM. They may have heard of Bitcoin, but then it goes downhill from there.
What They Might Know Keeps Them Away
That applies to most of crypto, again, and STEEM has its share of dirty laundry, skeletons in the closet, bad press, bad decisions—whatever you want to call it.
Truth is, though, there has been a lot that has changed, and I would say for the better, since November, 2018, and I don't know if word has gotten around just what STEEM has to offer.
STEEM doesn't have the benefit of being the shiniest new thing on the block before expectations are shattered. We've been there and done that. Now, as far as marketing goes, we've got to work against the tide of disinformation about crypto as a whole, and work to overcome the hesitancies to buy STEEM people have because of its history and its past poor governance, or ongoing lack thereof.
In other words, it's an uphill climb, in the middle of a blizzard, without shoes.
Okay, maybe it's not that bad, but perceptions out there about STEEM aren't going to be changed simply because changes were made. People need to know how those changes connect with them. And if those changes don't, then there needs to be something else to connect people to STEEM.
STEEM Is What You Make It
I've stated this a few times in different posts, and I know others have to. I believe it to be true. STEEM can be different things to different people. We all came here for a reason, and those of us who still remain did so, probably due to some other reasons than the initial one.
People need to be aware of what STEEM can do for them. But more importantly, they need to want STEEM. They have to come to crave it. It needs to become a part of their every day lives. Just like it has become with ours.
How Do People Come To Crave STEEM?
Good question. I don't think I have a ready made answer for that. However, next week I would like to explore that thought. I'd like to share some insights from a bestselling book called The Power Of Habit by Charles Duhigg. It served as one of my textbooks when I was getting my SMM degree.
I wanted to do that tonight, but I ended up working longer than planned, so this post is taking it's place.
What Is STEEM?
I do want to end this post with some ideas, though, by asking the question: What is STEEM? I'm not so much interested in defining it, as I am enumerating it's possibilities. As I've said, STEEM is what we make of it, so the marketing should reflect that.
So, what is STEEM?
It's a blockchain

A cryptocurrency

Free to open an account and to transact (it is not pay to play, but it is stake to play).

Fast—three second transactions

Scalable

Decentralized

Trustless

Immutable. What goes on the blockchain, stays on the blockchain, and is still available in its variation iterations despite edits, deletions, downvotes and gray outs.

Pretty cheap. Don't know if that's a selling point, but it's true.
For those who are into technology, crypto, investing, transparency and the concept of peer to peer banking, all of that may appeal, but there are plenty of blockchains and crypto out there that can hit a lot of those points. My guess is, though, the so called masses we're looking for aren't going to dive in because of these things.
So, for everyone else, STEEM is:
A community, and communities within a community

A resource for many topics

A social media platform

A place to meet likeminded people

A place to engage

A place to play games

A place to earn STEEM or even alt tokens and soon SMTs while doing all those things

A place to help develop

A place to blog, share ideas, start initiatives and projects, collaborate

A place to create
There's probably more going on here that could be added, and more to breakdown, but that's at least a decent list to start with.
STEEM has the potential to become so much more, as well. STEEM has barely scratched the surface when it comes to ecommerce, commerce in general, and becoming a global digital currency. Those are things that STEEM was designed for.
Seamy Underbelly
STEEM isn't perfect. No blockchain is, nor is any existing social media platform. All have shortcomings, some more than others, and STEEM falls somewhere along that spectrum. There's no denying it. There's work to be done, and a lot of it falls upon us, as members of the community.
STEEM is what we make of it.
So, STEEM has phishers, pharmers, spammers and scammers, bots and so forth, all trying to get STEEM.
Strides have been taken through code (RCs, EIP, etc.) to minimize the impact on STEEM of these types of accounts, and there are community entities and individuals who have been dedicating themselves to eradicating those who continue to hang on. It is an ongoing endeavor, and STEEM may never be 100% free of it.
That said, though, the actions that have been taken, and those that will continue, to combat these undesired activities are steps in the right direction.
STEEM's faults, or perhaps better said, the undesired activities that people choose to engage in because STEEM code allows it should not be ignored or downplayed, but at the same time, they shouldn't be the main focus or emphasis of what STEEM is.
STEEM is much more than that.
Next Time
I'll delve into The Power Of Habit somewhat, and make it applicable to STEEM and all of us.
Meanwhile, comments, ideas, etc., are certainly welcome below.
Images source—Pixabay