Reclaiming my Feed and Profile
Several moons ago I wrote that your feed would probably become horror as dapps invaded it and then I decided to "trailblazer" and do exactly that and added more hunts, daily ramblefarts, and even the odd contribution to a Scot tribe or a new app. Everything powered mostly because of @steem-ua. As a not so regular contributor, the odd upvote perk for given away SBI-alike delegation made it worth.
Yet, it also meant that I would further dilute the "profile" element and make my account pretty much an everything bucket. Which was the main reason why I created an alt.
I must admit that dwindling interest in Steem did also play a role and slowly but surely my interest to contribute evaporated. But being a person who values quality — not that I'm a quality author — I can not deny the fact that there was no love for my trashy profile anymore either. It played a rather big role.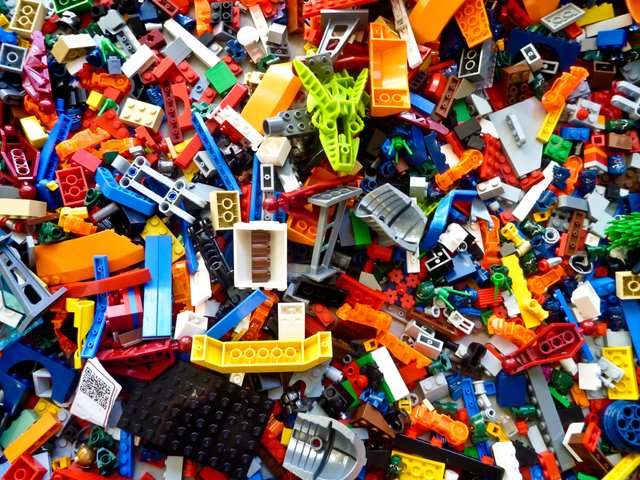 A real mess it had become.
There is a certain degree of fun in an eclectic profile but I had created my alt account to use for dapps, for content [creation] which doesn't necessarily belong in every followers feed. Because not everyone likes hunts or Zapps. Remember Zappl? That was when it all started.
While many steemians don't necessarily seem to care about their profile, but mostly only about all those tokens they can collect and about maximizing every trail every xx hours, personally, I definitely find more value in actual profile building. Profile building over token leeching. The latter which, of course, makes a hypocrite out of me as I am submitting this post from busy.org.
All down the gutter.
But it wasn't such a big deal to me as my interest in Steem has dwindled as previously mentioned. A genuine reason for that also being the lack of truly interesting authors. I admit a degree of hautain elitism when it comes to my reading habits. And while I don't expect but longreads or narrative authors, I love me some solid and extended writing.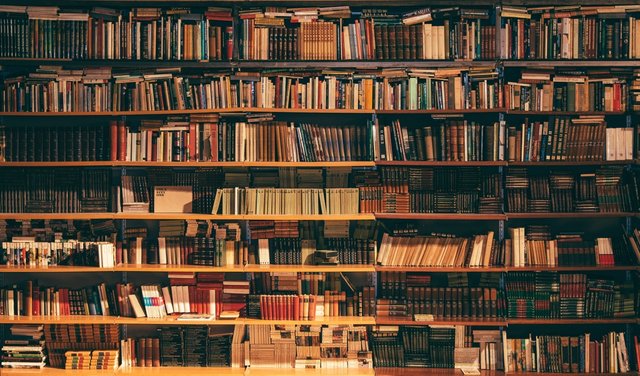 In fact, a majority of what I read are longreads. Of various, very eclectic topics as most of them are curated in a newsletter and land in my inbox merely to be consumed — and eventually more often than not are subsequently shared on social media (dlike?). Beyond that I also read a variety of tech news, general news, and cannabis related news all by authors who are much better wordsmiths than I am.
People worth the bucks they get for the content they create. Something, which on Steem trail and circlejerk depending isn't necessarily the reality.
But, I must admit that I like #newsteem. I like the new curve, I like flags the actively downvoting community and — this said very cautiously — the new dev momentum Steemit Inc. has generated. I've even sorta liked the odd peek at the trending page.
I still have many doubts about many elements, much I see on the platform — and discovered amplified in more than a year as Steemhunt moderator — but maybe Steem deserves a new chance. Maybe, hopefully, Steem can finally bring great dapps to the world of blockchain. Gotta admit the web3.0 is still lacking awesome apps. Maybe some day, in a not too distant future, Steem actually becomes that platform I hoped it could become and which led to my "SteemObserver" [RIP] creation.
Maybe renewed promotion efforts will also result in a new crowd, a community focused more on enjoying the platform and their contributions than on that darn token value and leeching earning.
After all, a majority of the internet was and is still written for free every day. Without the creator directly earning. And there's true jewels in that content. Just like you can find true gems on not advertising revenue defined and shared Vimeo.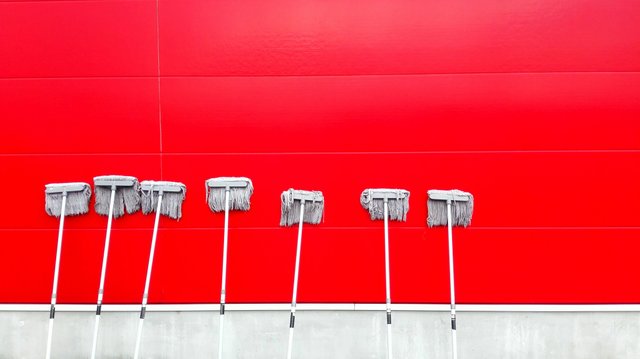 While I can make no claims being of that jewel quality, it does also require that I clean up that mess that my profile is and hopefully start to enjoy my own Steem profile again. I have an alt for all the rest, right.
Now it's time to clean this up and reclaim it.
---
PS: If at some point reading this entry, you thought anything along the lines of "Bullshit", "Asshole" or "How dare you hit out at my behavior, rewards are made to be maximized"... prepare for a GINA notification soon. As much as I want to make my own profile more focused — while still eclectic — again, I also want to rediscover a daily desire to open Steem in my then preferred app of choice and check my feed. Your food habits... I don't care that much. Neither does your incessant dTube upvote hunting interest me.
If you want more eclectic "tumbling" and steeming, follow my alt.