I asked the question 12 days ago - what is the liability for witnesses running the Steem blockchain in cases where copyrighted material is posted? Are they classed as then distributing copyrighted material and potentially liable for infringement claims? Today, an ever more alarming question has arisen since child pornography is alleged to have been found in Bitcoin's blockchain!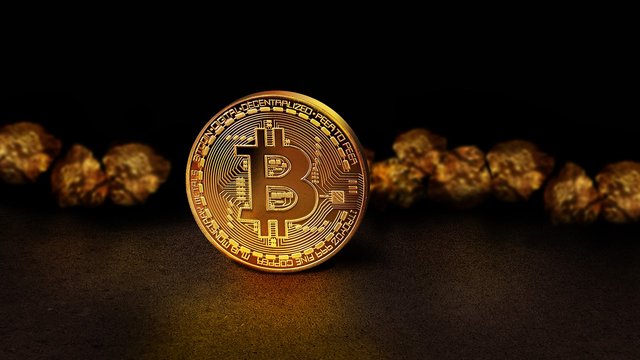 The Guardian has today reported that:
Researchers from the RWTH Aachen University, Germany found that around 1,600 files were currently stored in bitcoin's blockchain. Of the files least eight were of sexual content, including one thought to be an image of child abuse and two that contain 274 links to child abuse content, 142 of which link to dark web services.
"Our analysis shows that certain content, eg, illegal pornography, can render the mere possession of a blockchain illegal," the researchers wrote. "Although court rulings do not yet exist, legislative texts from countries such as Germany, the UK, or the USA suggest that illegal content such as [child abuse imagery] can make the blockchain illegal to possess for all users."
"This especially endangers the multi-billion dollar markets powering cryptocurrencies such as bitcoin."
While the spending of bitcoin does not necessarily require a copy of the blockchain to facilitate, some processes, such as some mining techniques, require the downloading of the full blockchain or chunks of it.
"Since all blockchain data is downloaded and persistently stored by users, they are liable for any objectionable content added to the blockchain by others. Consequently, it would be illegal to participate in a blockchain-based systems as soon as it contains illegal content," the researchers wrote.
Since mining is essential for the function of bitcoin, as the process records the transactions into the blockchain to verify trades and generates new bitcoin in the process, having illegal content such as child abuse imagery within the blockchain could cause significant issues for the currency.
"We anticipate a high potential for illegal blockchain content to jeopardise blockchain-based systems such as bitcoin in the future," the researchers wrote.
Source: Guardian
Comment
---
Given that Steem is specifically intended to transmit publicly written posts and can also include encoded images as part of that, it seems naive to think that opponents of Steem would not think of abusing the system by deliberately inserting illegal material into it and then pointing their finger at the system to demonise it. Alternatively, of course, it could possibly become a way for 'real' criminals to spread criminal material and while there may be more practical methods for them to use, from a 'legal' perspective the issue is a real one that deserves to be looked into.
I do not recall hearing any statement made by Steemit Inc, @ned or @dan on this kind of topic whatsoever. I would like to think that witnesses have more protection or backup than just "Good luck"!
I think we need an official statement on this issue that is backed up with legitimate, professional legal opinion to make clear exactly where witnesses stand on this.
I have at least been able to find in UK legislation, the provision that appears to me to ensure that in most cases, ISPs (And presumably Steem Witnesses) are not liable for prosecution in the even that users abuse the Steem blockchain as has appeared to have occurred already with Bitcoin:
Hosting
Where an information society service is provided which consists of the storage of information provided by a recipient of the service, the service provider (if he otherwise would) shall not be liable for damages or for any other pecuniary remedy or for any criminal sanction as a result of that storage where—
(a)the service provider—
(i)does not have actual knowledge of unlawful activity or information and, where a claim for damages is made, is not aware of facts or circumstances from which it would have been apparent to the service provider that the activity or information was unlawful; or
(ii)upon obtaining such knowledge or awareness, acts expeditiously to remove or to disable access to the information, and
(b)the recipient of the service was not acting under the authority or the control of the service provider.
Source: UK Gov
What do you think?
Wishing you well,
Ura Soul
Vote @ura-soul for Steem Witness!