Why the Co-Founder of Whatsapp is Brain Acton is asking everyone to delete facebook?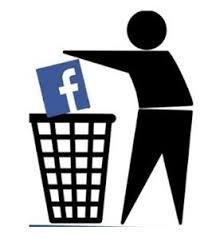 Brain Acton in one of his tweet is asking everyone to delete facebook,but why? Brain Acton has worked with Facebook very closely. He sold WhatsApp to Facebook in 2014 for $19 billion, and continued to be associated with Facebook after the sale.
So what actually happened, that let the #QuitFacebook movement?
Over the last few days, Facebook's shares have fallen over 10 per cent after reports that British firm Cambridge Analytica, a consultant for now US President Donald Trump's Presidential campaign, used data, including user likes, inappropriately obtained from Facebook.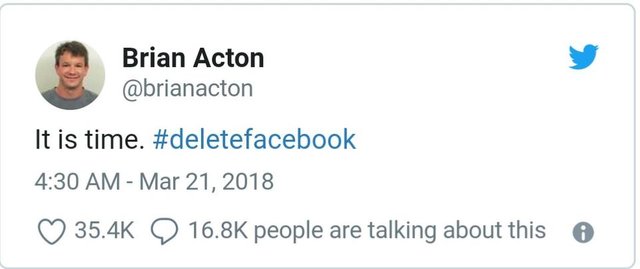 Facebook is facing intense hatred from users and government agencies after reports emerged that a political data analysis company Cambridge Analytica accessed 50 million Facebook users' data without their permission. In short to conclude, #Facebook manipulated the US elections.
Also,reports are coming out saying that it was spying on peoples personal data. All our sms,call logs and other important datas were given to third-party via facebook, without user consent.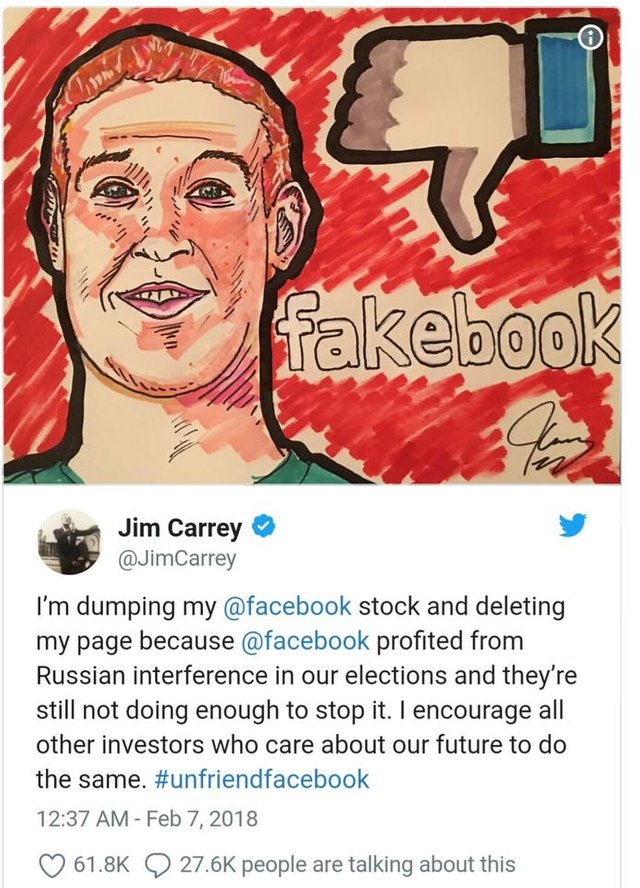 CNBC in one of their reports mentioned,
Cambridge Analytica got that data from the creator of a quiz taken by 270,000 Facebook users. That quiz creator passed the data to Cambridge Analytica against Facebook policy. Facebook knew about the data leak back in 2015, but the public only learned after reports in the New York Times and Observer over the weekend.
Cambridge Analytica is funded in large part by Robert Mercer, who donated money to President Trump's election campaign, and it helped the Trump campaign target poltical ads on Facebook, but the firm says it did not use any data gained in this incident on the campaign.
(Source: https://www.cnbc.com/2018/03/20/whatsapp-cofounder-brian-acton-deletefacebook.html)
So,my question is are we still dumb enough to use Facebook and let them spy on our personal information?
Thank You for reading the post. If you enjoyed reading it, follow @the-directionist and please Upvote it. Thank You