Hey
There ,
You know that Japan Largest IT Giant ***NTT Data Ministry of Economy Announced - Block chain based trading platform will be developed soon!!
the Project has got approved by the Japan's government .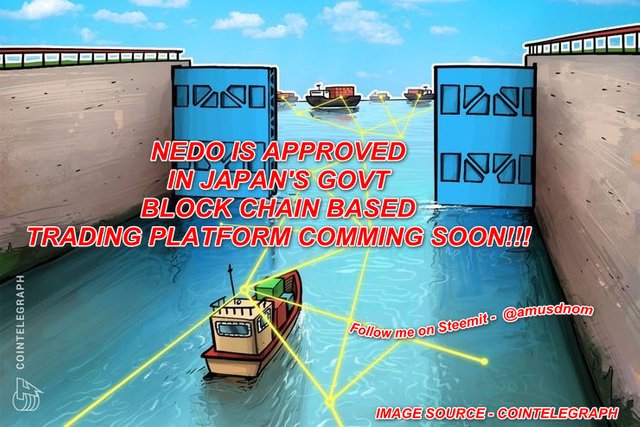 from cointelegraph
On Thursday We have the news from Cointelegraph that , NEDO - is working on a block chain based data sharing systems which will be used for the trade industry which will be used for streamline data sharing on trade sector!!
The Main of this Blockchain based trading systems is to digitize and enhance and the process of logistics data sharing between various trade entities, example -- Shipping companies , Operator, broking firm, port authority , Bank hospitals , schools college railway insurance companies; using the advantage of IOT.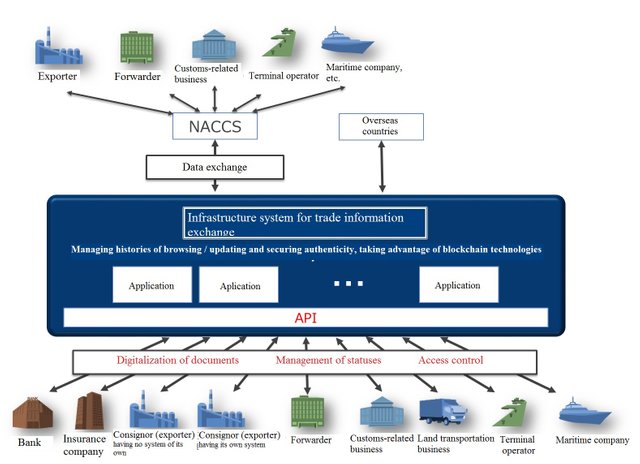 from cointelegraph
This projects has been jointly operated by Japan's Largerst It firm NTT data and and Ministry of economy!!!
For more details please [visit here] (http://www.meti.go.jp/english/press/2018/0823_002.html)
Thanks for reading
Regards : @sumantakumar
If you like to read some more previous thread you can head on those..... by clinking bellow link....
1.http://www.meti.go.jp/english/press/2018/0823_002.html
2.https://steemit.com/partiko/@sumantakumar/colour-challenge-citrus-limon----sunday-greenapph71sf
3.https://steemit.com/crypto/@sumantakumar/chinese-watchdogs-warned-illegal-fundraising-for-new-join-crypto-porjets