In less than 90 days of the 2018 Asian Games Jakarta Palembang, the 2018 Asian Games Organizing Committee (INASGOC) continues to receive delegates from the National Olympic Committee (NOC) from various countries participating in this XVIII Asian Games.
---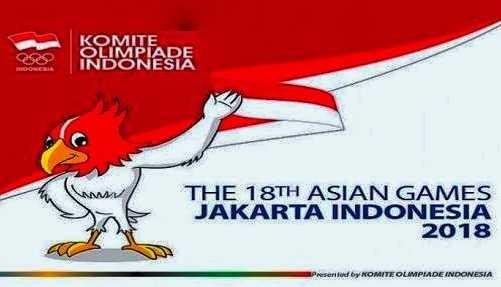 ---
In this week alone, the 2018 Asian Games Organizing Committee welcomes visits from the NOC of the Kingdom of Saudi Arabia and Japan. Although the two NOCs come in small groups, they intently ask many questions related to the readiness of athlete village, competition venue, to transportation.
"The visit of the Asian NOC delegation gave us encouragement to make our preparations more intensive. Overall, they expressed satisfaction, we also recorded inputs for the implementation can run smoothly, "said Secretary General of the Asian Games 2018 Executing Committee Eris Herryanto, Tuesday (22/5).
The 10-member delegation of the Kingdom of Saudi Arabia, headed by Prince Fahad bin Jalawi Al Saud who will serve as the country's chef de mission. In particular they also carry the responsible personnel of the sport of shooting, karate, cycling, handball, and taekwondo which are the flagship branches of the country.
---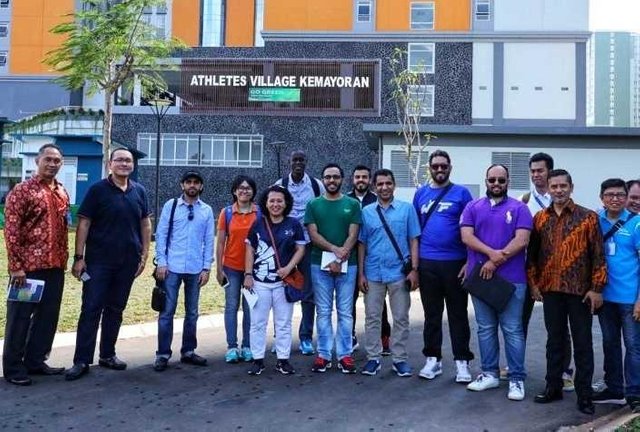 ---
During the visit to Athlete Village in Kemayoran, the group received Deputy I Games Operation INASGOC, Harry Warganegara, Director of Athlete Village and Village Service Department, Tri Ananta Andrewan, and International Relations and Protocol Coordinator Nur Leily Rachmawati.
"Our Concern is at the athlete village and several venues, including the handball that is our mainstay of the country. So far, satisfying. We appreciate the hard work of Indonesia in preparing the Asian Games later. We hope that the host can handle small problems in the implementation, "said Prince Fahad Bin Jalawi, who will be in Indonesia until May 23rd with his delegation.
Meanwhile, Japan sent six delegates from the Japan Olympic Committee (JOC), the majority of which was represented by the sport department, Kenji Kasahara, Toshikazu Watanabe, Seiji Kudoh, and Kosuke Okoshi. They were welcomed by Coordinator of International Relations and Protocol, Indra Kartasasmita, Tuesday (22/5)
Japan, which will host the 2020 Tokyo Olympics, is focusing on preparations for athletes who are ready to compete in the Asian Games later so the delegates who come to ensure the whole arena of the game. Especially in the Asian Games in 2018 there are new branches are also newly competed in Tokyo 2020, the roller sports, sports climbing, and baseball / softball.
"We have a mission in this visit, which is to ensure all places and supporting facilities for the match in accordance with international standards so that our athletes can compete with the maximum," said Kenji Kasahara. The Japanese delegation also consisting of Yasunori Imai, Deputy Director of JOC International Department and Shunichi Shimizu will be in Indonesia until Thursday (24/5).
Media and Public Relations of the 2018 Asian Games Organizing Committee
https://asiangames2018.id/
http://www.tribunnews.com/sport/2014/09/22/asian-games-2018-diselenggarakan-di-tiga-kota