Denmark Opens Its First Virtual Reality Roller Coaster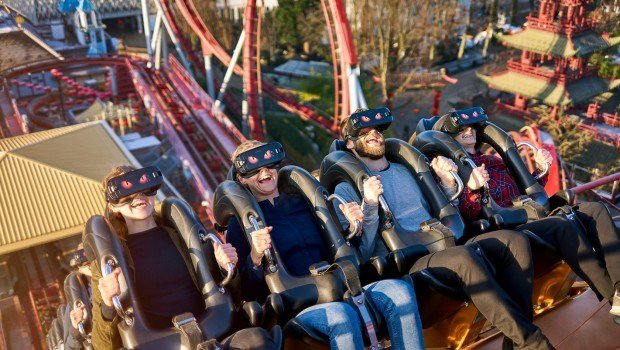 An amusement park in Denmark's Capital has opened its first virtual reality rollercoaster. This will make it Scandinavia's first VR roller coaster. 

Roller coaster, The Demon will become Scandinavia's first coaster where visitors can explore a virtual reality (VR) experience. Travelling at 77 km an hour, guests riding the coaster will feel the effects of 4Gs as they go through 3 loops and experience a physical fall of 20 metres. However, guests have the option to pay an additional charge to add VR to the experience. As a result, this will an extra layer of immersion to the experience. Riders will encounter fireworks, fire-breathing dragons and demons from Chinese folklore.
Link: http://www.newsheist.com/Articles/2017.4.6_Amusement_park_VR_Roller_coaster/1.html