US Debt Even More Out of Control Than Usual
$233 Billion in just one month! The shortest damn month in the year nonetheless. Mainly due to a 20% drop in corporate tax revenue and a boost in BS government spending so far this fiscal year.
The fiscal gap in 2018 was only $215.2 Billion. February's shortfall helped push the deficit for the first five months of the USA fiscal year to $544.2 billion, up almost 40 percent from the same period the previous year!!! 40% in just 1 year...no wonder the Fed is running for the hills.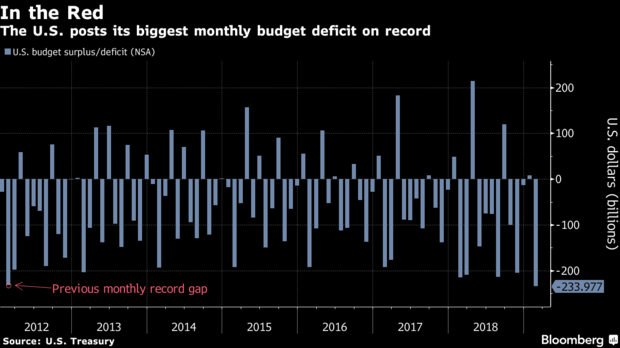 To invest in Mene24k Gold Jewerly click Here
To open your own BitShares account, click Here
To open your own Binance account, click Here
To open your own Coinbase account, click Here