A Canadian Injustice: if you break the law, we'll make an example out of you.
Trigger warning: this post deals with sensitive information regarding the Humboldt Bus Accident. This was a tragic accident and this post is not meant to disrespect the families or the victims in anyway.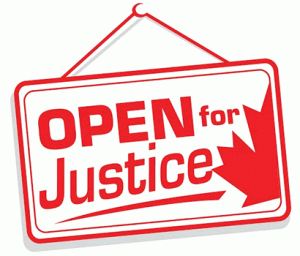 A recent issue in Canada that I think should be discussed is the treatment of Jaskirat Singh Sidhu in the Humboldt bus accident. He was charged with the highest dangerous driving sentence ever on record in Canada – 8 years – in order to "send a strong message to other drivers" and to "get justice for the families".   
"... [He] deserves 10 years based on his moral blameworthiness"    
The article suggests that the prosecutor wanted to "make an example out of him", so they gave him the highest prison sentence ever for this type of accident. Further, after his prison sentence, he will be deported to India. While this accident was tragic, the evidence suggests that it was a) an accident, b) his third week on the job, and c) he lacked the proper training and qualifications for the assignment. 
"... A just sentence was important to establish public confidence in the system."   
In my opinion, this is not how the families should be getting justice. No one deserves the treatment and the humiliation that we have shown Jaskirat Singh Sidhu. 8 years is a very long time. I imagine myself committing a terrible accident and being the one who the prosecutor decides to "make an example out of". It is not the place of the justice system to pass moral judgement.  
Further, after his prison sentence he is set to be deported. Why are we "rehabilitating" someone only to deport them after? How does this serve Canadians, the families of the victims, or the person who committed the crime? Is this how we treat immigrants? I see no need to punish him for his crime and also forcibly remove him. He has repeatedly expressed remorse for this tragic accident. 
I feel very strongly that the Canadian justice system has failed regarding his treatment as the truck driver that caused the accident. In my opinion, it is unclear if this same scenario would have happened to someone with a different background. While I do wish for peace for the families of this tragic accident, it saddens my heart that we consider this to be fair justice.    
For more staggering information regarding Canada's injustices towards immigrants, read here.