Brainwash Yourself Before The World Does It For You
I've got some bad news for you. You are being brainwashed. And the reason why I say that is because everything that you hear, see, and read is influencing the way that you think.
Now if you watch the news you might think that humans are getting worse and it's getting less and less safe and everything is getting more dangerous but nothing could be further from the truth.
A Harvard professor did a study and found out that this is the safest time to be alive as a human being.
To give you some statistics from the Bureau Of Justice and from the FBI's website, since 1993 firearm homicides have dropped 39%. Non-fatal firearm accidents have gone down 69%.
Now if you watched the news you'd think the exact opposite of that. You'd think that it's getting worst, right?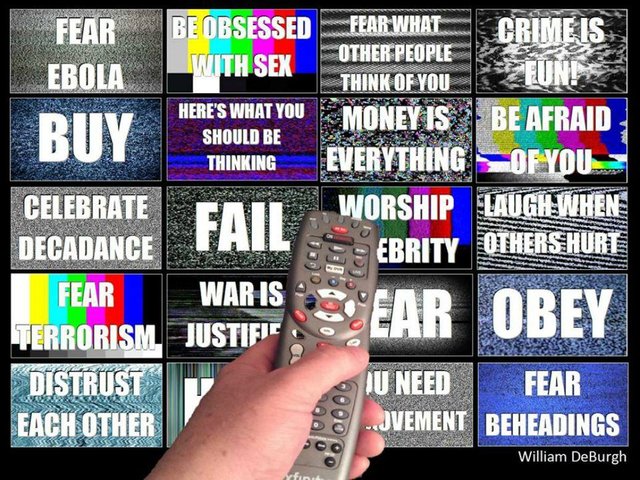 Image credit
Now let's talk about the rest of the world.
Is the rest of the world getting safer?
It absolutely is!
The amount of deaths per year per capita from war across the world is one-twelth of what it was in the 1950's. This is the safest time to be alive as a human.
You might ask yourself; Why would the news concentrate on so much negativity if the world is actually getting better?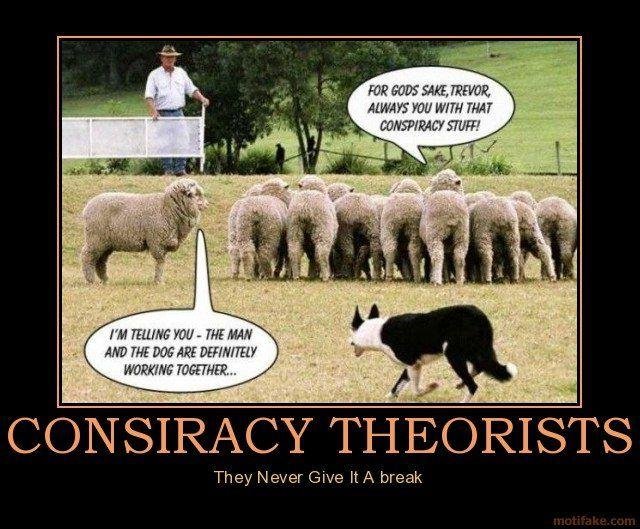 Image credit
And the reason why is because they understand the way your brain works.
Your brain is designed to look for the negative and the reason why is because your brain wants you to stay alive so it focuses on the negative.
A nation of sheep will soon attract a government of wolves.
So if the news puts out more and more negative you're more likely to watch. Your brain is going to get addicted to watching that negativity.
Which in turn turns into more advertising dollars for the news companies that you're watching. So of course it seems more negative.
Of course it seems like the world is getting worse but there has never been a time where it has been more safe to be a human than right now.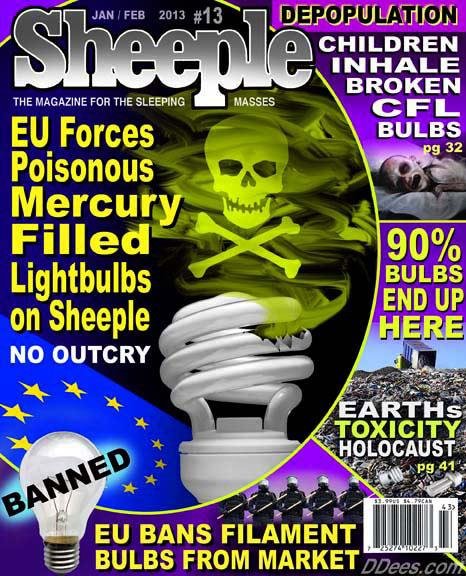 Image credit
So what can you take from this?
Instead of watching the news and thinking that the world is negative and allowing them to brainwash you, you can brainwash yourself.
You can start reading books. You can watch motivational, or instructional, or educational stuff on YouTube. You can listen to podcasts.
Because here's the deal. No matter what you listen to, or watch, or read, it's going to brainwash you.
So why don't you brainwash yourself with something that's going to be beneficial for you versus what the media continues to feed you.
Because if you continue to eat what they feed you, you have to deal with the sickness that is going to happen in your mind.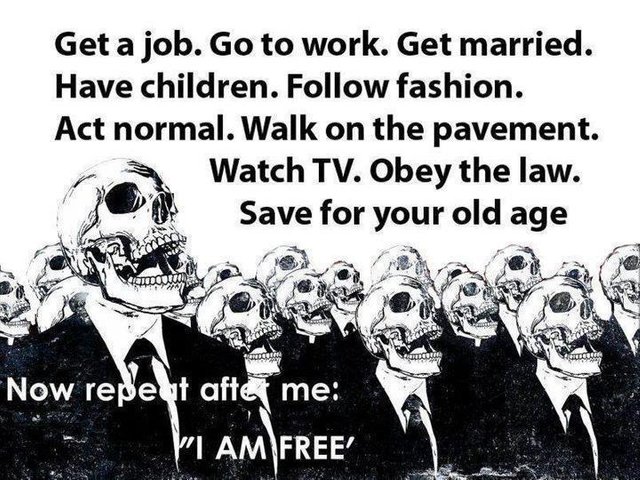 Image credit
Watching television slips your brain into alpha waves, a slow brainwave pattern in which the mind is in its most receptive mode. Influences and suggestions are implanted directly into the mind without viewer participation.
Repeated exposure whittles away at the viewers ability to think for themselves and the thoughts implanted are mistakenly believed by the viewer to be their own thoughts.
Hypnosis is induced and the viewer submits to the unending images on the television screen.
To understand more about how we are being manipulated by television watch this video.
---
How TV Works - Corporate Media Survival Guide
---
If you want to deprogram yourself from the mass brainwashing you have been subjected to read, Reprogram Your Mind To Break Free From The Matrix

Related Posts
Reprogram Your Mind To Break Free From The Matrix --- by @luzcypher

Widespread Video Manipulation Technology Don T Trust Your Own Senses --- by @lukewearechange



Learn more about Basic Universal Income here