Jury Delivers Verdict in Paul Manafort Trial: Where's the Collusion?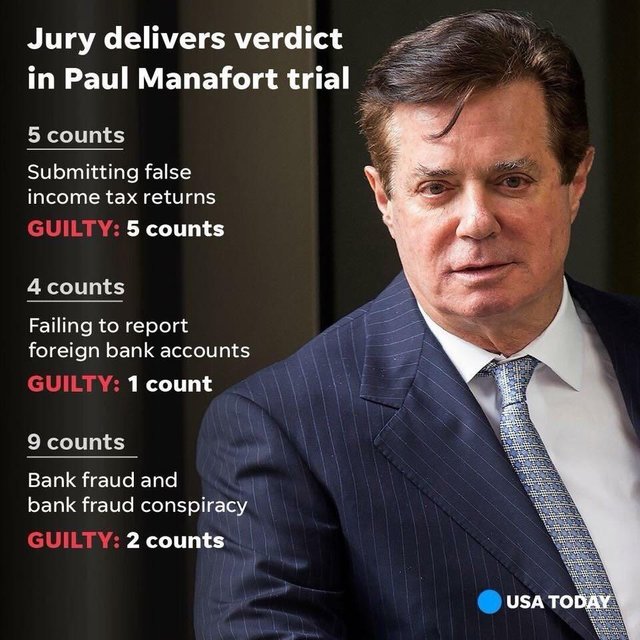 Where is the Russian Collusion?
All of the things he was rightfully convicted of happened before Trump ran for office and while he was working for the Podesta Group. Do we know who that is? Look it up.
Why is Al Sharpton still on the loose? Doesnt he owe the IRS $5M and counting ?
A Muslim man was arrested in Mexico for having a camp that was teaching kids how to execute a mass casualty incident in American schools - he was let go on a $20k signature bond. Let that sink in.
Where is the Russian Collusion?
H/t Jerid!